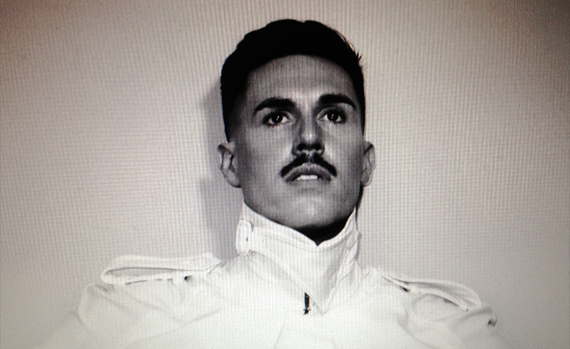 The world has fallen in love with British singer-songwriter Sam Smith since his appearance in the hit dance track "Latch" by Disclosure. However, unlike his club beginnings Smith has become the new international voice of pop music. His impressive debut album, "In the Lonely Hour" delivers solid power pop ballads while also getting soulfully smooth as heard in the latest single "I'm Not the Only One." He only briefly continues the R&B inspired dance music in the bonus Naughty Boy track, "La La La."
While Smith's singles "Stay With Me" and "I'm Not the Only One" are exactly what top 40 radio needs, I bet like me, some of you were hoping Sam Smith would give us another dance track. Nevertheless, since he missed the mark we can always turn our focus back on singer-songwriter Sam Sparro. Since 2008 the Australian born artist has been giving us the upbeat albums we hoped Sam Smith might create.
Sam Sparro's "Black and Gold" single was a big success in the UK and helped make him a recognizable voice in electronic music. Like Smith, Sparro's voice is similar to the 90s dance music era when strong vocals played an important role on the dance floor. In his self-titled debut album Sam Sparro combined pop, disco and funk music into one record that I encourage you to revisit. This harmonious blend of genres continued on his 2012 sophomore album, "Return to Paradise."
Late last year while the world was rediscovering their love for 90s party music, Sparro released the Quantum Physical Volume One EP that featured the lead single "Hang On 2 Your Love." The skillfully arranged love anthem is a collaboration with Durand Bernarr, an emerging backing singer that toured with Erykah Badu. The steamy video shows a collage of love scenes and is a bold visual reminder that love in all forms is beautiful.
While Sam Smith may be the people's choice, Sam Sparro is certainly another voice to have in your library. Maybe one day in the future we will hear a collaboration. Until then, enjoy the best of both worlds.
Learn more about Sam Sparro and stream additional songs via his official Soundcloud page.