A breeding facility for thousands of monkeys linked with prior outbreaks of infectious diseases -- like Ebola -- could soon be looming over the backyards of some southern Florida residents. Without holding a single public meeting, Hendry County, Florida approved building plans for the unpopular Primera Science Center behind closed doors. Corporate owners reportedly plan to import 3,200 long-tailed macaques from the island of Mauritius, then breed and sell them to labs for exploitation in experiments.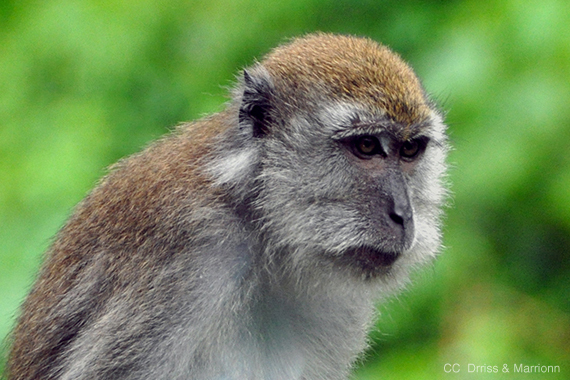 Hendry County claims it didn't have to alert local residents because the land is zoned for agriculture. Neighbors in the traditional farming community object that "agriculture" is limited to rearing domestic species -- not a secretive breeding facility for imported wild African monkeys who are vulnerable to outbreaks of exotic infectious disease. And that's why the national nonprofit Animal Legal Defense Fund filed a lawsuit this month on behalf of local residents. Community members never got their chance to participate in a transparent approval process, which they are due under Florida's "Sunshine Law."
But the controversial Primera Science Center -- managed by the corporate entity "PreLabs" -- is anything but transparent. Even cloaked from public scrutiny by shell corporations, PreLabs-affiliated facilities have problems with animal welfare and human safety lurking in the background. Federal inspections at a Missouri-based PreLabs-affiliate known as "Central State Primates" found numerous violations (.zip) of the Animal Welfare Act. Monkeys were suffering 80-90 percent hair loss from the stress of their confinement. Some animals were stacked in poorly-lit enclosures with "brown waste" splattered on walls "soiled with a build-up of waste and grime," along with fecal matter, cobwebs, hair, and food matter. One monkey urinated in a cage that dripped onto the head of the monkey below.
Equally troubling, in light of the risk of infectious disease, was this facility's noncompliance with "Quarantine Room" protocols. Fecal matter on the floor, a mold-like substance, bad caulking, a build-up of waste water, and ammonia-filled air at a high humidity also jeopardized the health and safety of animals, human and nonhuman alike.
Florida State Senator Dwight Bullard has demanded development stop until Hendry County explains how the public will be protected. "If primates get loose, what does that mean to the surrounding counties in terms of potential outbreaks?" he asked.
The threat of infectious diseases, like Ebola, tuberculosis, and Herpes B, is real. Long-tailed macaques were responsible for an outbreak of the "Reston" strain of the Ebola virus at a Virginia research facility in 1989 (detailed in the bestseller The Hot Zone). According to media reports, at least 700 wild macaques carry a fatal strain of Herpes B, who were brought to the state by a tour guide and let loose in a park, already endanger Florida residents.
Local residents are legally entitled to participate in matters regarding their community. Concerned residents, public leaders, legal advocates like the Animal Legal Defense Fund, and community groups like the Animal Rights Foundation of Florida, are asking to participate in the decision-making process. This facility poses a significant health and safety threat, and the community deserves a chance to be heard.