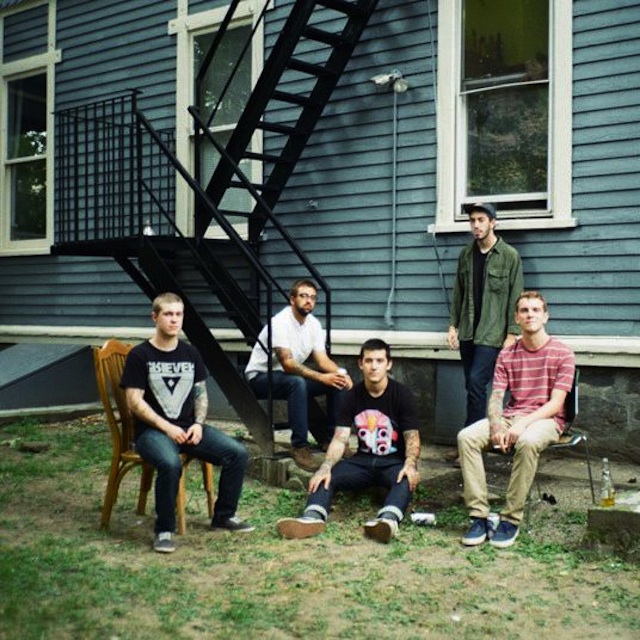 By John Dickinson
If recent lyrics are any indication, it's safe to say that it's finally starting to feel like autumn. A common theme of a melancholy aura binds artists spanning genres from electronic to folk in this week's column. Let's take a look at the songs picked out for your listening pleasure in the first Lyrics of the Week of October.
5) "Christen them with paraffin / Contravene loyal ties" -- Crystal Castles, "Wrath of God" Lyrics
"Superficial swill" is a good way to define the lyrics of most dance music. On the occasion that an electronic group chooses to squeeze words in between the squealing synthesizers and maddening bass that dictate their sound, the lyrics are typically about... well ...dancing. But Crystal Castles take a much more sober view of the world that surrounds them. "Wrath of God" is an ironically titled track, as the lyrics are a thinly veiled insult to the idea of religion. Vocalist Alice Glass makes sardonic use of biblical terms, putting forth a number of suggestions in the track, among which are to crop dust and "sterilize samaritans" -- an anarchist's wet dream.
4) "Your body grows then breaks away / Ideas are gone" -- Ceremony, "Everything Burns" Lyrics
Harsh words and an abrasive delivery mark the thematic cues of the California punks' latest song. In "Everything Burns", Ceremony takes pride in revealing what they believe to be a sacred truth: when you die, you simply rot in the ground. It's almost confusing how confidently and unperturbed vocalist Ross Farrar delivers this somber message, as if he got cajoled into giving away a secret. The choppy, distorted shouts sound like they could be delivered through a high school P.A. system. And in all honesty, they probably should.
3) "You take my ego / I'll take the monkey's bone" - Hospitality, "Monkey" Lyrics
What is it about cryptic lyrics and attractive English accents that go so well together? Well, whatever it is, Hospitality has got it down pat. Amber Papini, the vocalist of the Brooklyn-based indie-pop group, manages to spin gold from straw as what begins to sound like an anthem for the 99 percent turns into a lyrical maze of vivid imagery and staccato'd surrealism ("Do you think I am a bed?") designed to have listeners abusing the "replay" button in an attempt to catch a missed word. The elusive nature of the lyrics and the driving instrumentation are in perfect synchronicity and will help this track to top playlists across the country this fall.
2) "We're all one in the same / And I can't feel this way / I wanna stay with me" -- Foreign Tongues, "Winter Sun" Lyrics
Whenever I hear a song like "Winter Sun" I'm reminded that all sentient beings share the burden that is emotion, and it makes me feel just a little bit closer to my fellow humans. This is the power of music, and wouldn't you know, it's powered by a band with a mere 700 "likes" on Facebook. Foreign Tongues' new single is enough to make Rambo shed a tear, as crippling introspection and the innate need to dwell on the past drive listeners to the brink of insanity. The song's climax is a nervous breakdown; a questioning of the same collective consciousness that causes most people to become so calloused over the years that they eventually forget what it's like to feel passion in any form.
1) "Don't dismiss it like it's so easy / Tell me what's so easy about coming to say goodbye?" -- Andrew Bird, "Three White Horses" Lyrics
Before there was Bon Iver or Iron & Wine, there was Andrew Bird. And after the indie-folk groups of the future fade into oblivion, Andrew Bird will stand among the catacombs of wannabe Justin Vernons like a valiant knight. Bird outdoes himself again with his new single "Three White Horses," a track that explores the theme of death through the imagery of the white horse -- a prominent figure in pretty much all sects of mythology -- from perspective of a loved one. Bird sounds unusually calm and collected as his trademarked croons guide his woe and despair through the air.