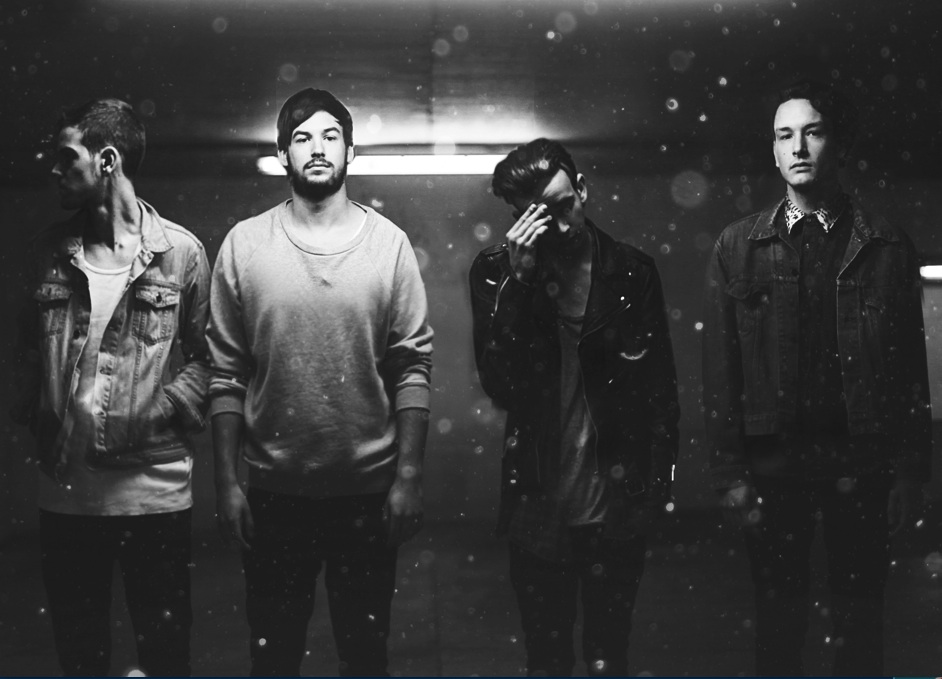 If this week is any releases are any indication, we can't wait to see what summer brings. From artists ranging from newcomers Pete Roe and The 1975 to seasoned acts Daft Punk, The National, and Queens of the Stone Age, this week truly offered an eclectic mix. Whatever your preference, Rap Genius breaks down your weekly soundtrack in this week's Lines of the Week.
5. "There Has to Be a Reason"
"And here we are still/
Running round/
Burning circles/
In the ground"
-- Pete Roe
Pete Roe has toured with such big names as Mumford and Sons and Old Crow Medicine Show, yet the London-based singer-songwriter has flown largely under the radar, even with the recent release of his first studio album, Our Beloved Bubble. In the sweet, almost delicate "There Has to Be a Reason" we find Roe rummaging through any and every reason why the woman he loves still has not chosen to be with him. Though they continue to do the dance of potential interest, "burning circles in the ground," she keeps her distance, causing Roe to wonder what it is about him that is not good enough.
4. "Within"
"There's a world within me that I cannot explain/
Many rooms to explore, but the doors look the same/
I am so lost I can't remember my name."
--Daft Punk
The French duo Daft Punk has produced some of the most distinctive electronic music, but the pair brings something more tangibly human to their latest release, Random Access Memories. Though still intermingled with thumping beats and sleek loops, it is their lyrics that bring this more human element to the album. In "Within," the singer has sunk so far within his own mind he has lost track of himself. As he sifts through the layers of his own identity, an even harder task for a performer whose entire persona exists behind a mask, he's left to wonder what he's really looking for and if there is anything there.
3. "Graceless"
"I took my medicine, and I went missing/
Just let me hear your voice"
--The National
The National's latest release Trouble Will Find Me is full of the melancholic ruminations that have come to characterize Matt Berninger's work. In "Graceless," Berninger struggles with his inner demons, constantly seeking ways to escape the torture of his own self-loathing and gracelessness. He retreats into a drug-induced haze where he can lose himself and the shame of his mistakes.
2. "If I Had a Tail"
"In the Land of the Free/
Lobotomy"
--Queens of the Stone Age
In anticipation of their forthcoming album ...Like Clockwork, set to drop in June, Queens of the Stone Age recently released the video to their almost apocalyptic song "If I Had a Tail." The song's brutal imagery forms an incisive criticism of American culture and capitalism. Singer Joshua Homme balks at the idea of America as the "land of the free," insinuating that the very phrase itself is the equivalent of a lobotomy, used to dumb the masses into submission.
1. "Sex"
"Now we're on the bed in my room/
And I'm about to fill his shoes/
But you say no/
Do you say no?"
--The 1975
The 1975's EP IV is filled with sexually charged imagery and intensity. The song's seemingly obvious title functions in the same, dismissive manner with which we often discuss the uncomfortable intersection between our physical and emotional desires. For singer Michael Healy, it isn't just sex, even though that's what he'd like to believe. He wants more than a physical relationship with the girl he is sleeping with, yet each time he comes close to "filling the shoes" of her (absent) boyfriend, she pushes him away, preferring instead to stay in her relationship while keeping Healy on the side.