"Gentlemen, this is a football. This is how you hold a football."
Isn't that the last thing you'd expect to hear from a coach who is beginning a season with players who are earning millions of dollars? Yet, that is how one of the great, Super Bowl-winning football coaches, Vince Lombardi, would start.
His success would suggest there was something to that.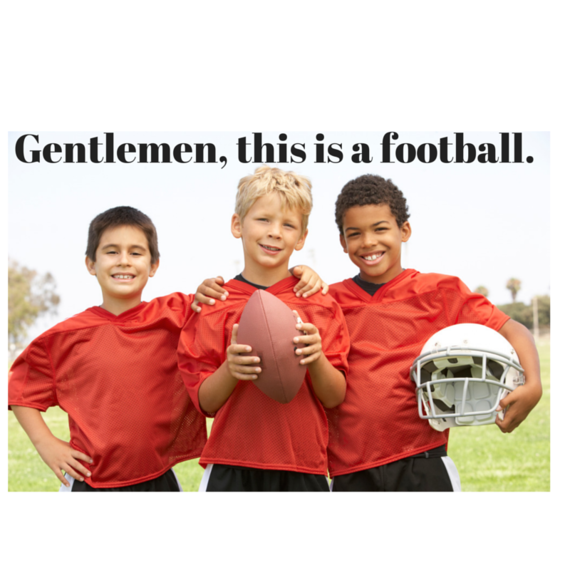 Like football, business also has fundamentals, but it's common to think, "I hire them to know that stuff! Learn it or I'll hire someone who does."
If you have that attitude yet you truly want your business to be successful, I suggest that you be willing to rethink it for a moment. Let me explain.
Every employee comes to work with a certain pre-conceived notion of what the business and work require of them. Without continual and clear communication from management and those at the top, one can never be sure everyone is on the same page.
First of all, having the attitude that they should already know everything is a negative position and opens the door to an atmosphere that criticizes and points out the mistakes people are making rather than focusing on successes.
Wouldn't you love to be part of a business where the work is fun, everyone is celebrating wins, and because of the celebration even more wins occur?
To become a great leader, be clear on your needs and expectations from each team member. People love clarity, and when they know what is expected of them they will meet that expectation.
A great leader will also break each job down into 'success metrics,' those activities that when done consistently will allow team members to achieve greater levels of success. We each want to know that we are a valuable member of a team and we want to know our contribution counts. Be sure to let each team member know.
Plan to celebrate every success, no matter how small. If talking with "X" number of prospects is required to achieve sales, when a team member has done that give them a pat on the back and announce their success to the team. (There are those people who prefer their achievements be celebrated more privately, and be sure to respect that. Also be sure you let that team member know, time and time again, that you acknowledge and celebrate their success!)
High achievers and people with a drive to be excellent love to keep track of metrics and fundamentals. It lets them know where they stand, allows them to measure progress and gives them impetus to keep pushing to the next level. Allow them the thrill and pleasure of doing that, and celebrate their successes with them each step of the way.
That will achieve even more results from your best performers!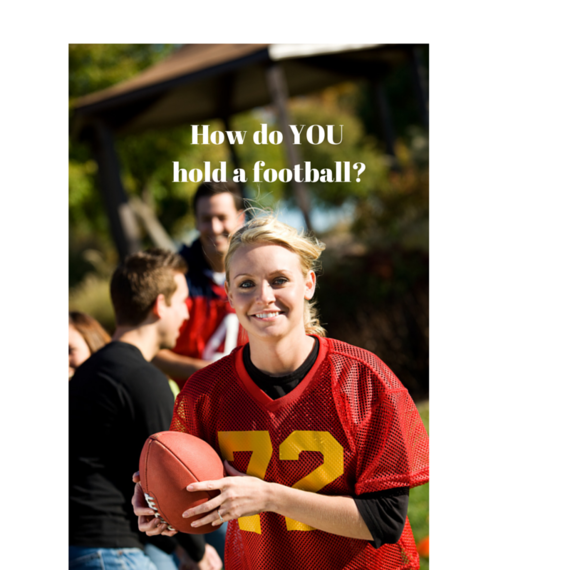 Great leaders understand that fundamentals provide daily recurring opportunities to point out the success of their team members. When the right actions are celebrated and the simple mistakes dealt with privately, team members feel empowered to do their best and thrive. They will also be more likely to make suggestions that allow work processes to improve, become more efficient and improve the bottom line.
Learn to have fun with your fundamentals and celebrate success in memorable ways.
So, how do you hold a football in your business?
Click here for even more ideas for having fun with fundamentals.