Wonder which laptops customers like the best? Taleee's Consensus Engine analyzed over 111,181 data points from across the web and social media, blogs, forums and more to examine and score the best ones.
Here I highlight two laptops that shine above the rest: The Apple MD231LL and the Dell XPS 13.

The Web-Wide results came out neck to neck, with both laptops having Web-Wide Customer Scores of 4.3 out of 5 stars.
Because each laptop has a Web-Wide Customer Score of greater than 4 stars it qualifies as being designated a Customer Choice Award winner: Top Rated Web-Wide. This ranking is given only to products that customers consistently rank highly across the Web.

The comments and reviews consistently mention these factors for each:
Dell XPS 13:
* light weight
* quick startup time using solid state drive
* portable
* business friendly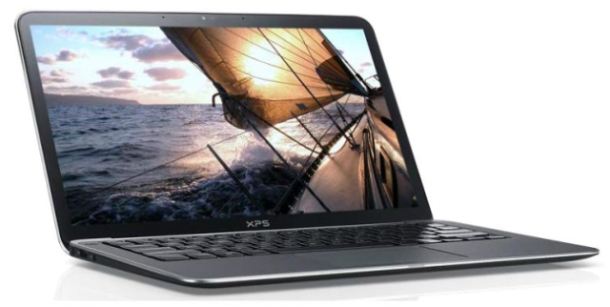 ---

Apple MacBook Air 13 MD231LL:
* sexy
* excellent performance
* super clear display
* integrates well with iPhone/iPad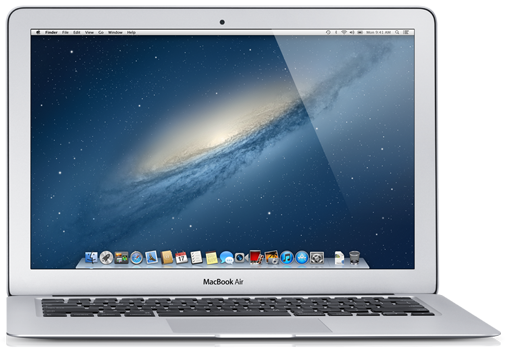 The tech specs breakdown as follows, with Apple having a slight edge with graphics and file transfer speeds.

The geeky specs:
Apple MD231LL--
13.3-inch LED-backlit glossy widescreen display with a 1440 x 900-pixel resolution
Up to 7 hours of wireless productivity plus up to 30 days of standby time
1.8 GHz Intel Core i5 dual-core processor (2.8 GHz with Turbo Boost Technology; 3 MB L3 cache)
128 GB flash memory storage
4 GB installed RAM (1600 MHz DDR3; supports up to 8 GB)
Intel HD Graphics 4000 integrated graphics processor
Built-in HD 720p FaceTime camera for video chatting
Wi-Fi wireless networking (based on 802.11n specification; 802.11a/b/g compatible)
Bluetooth 4.0 for connecting with peripherals such as keyboards, mice and cell phones
Thunderbolt port (up to 10 Gbps) with native video output support for Mini DisplayPort plus DVI, VGA, dual-link DVI, and HDMI (requires adapters, sold separately)
Two USB 3 ports (up to 5 Gbps; backwards compatibility with USB 2)
Built-in stereo speakers along with omnidirectional microphone, headphone minijack
Dimensions: 12.8 x 8.94 x 0.68 inches (WxDxH)
Weight: 2.96 pounds

Dell XPS 13--
13.3" HD (720p) Truelife WLED Display with 1.3MP HD Webcam 1366 x 768-pixel resolution
2nd Generation Intel® Core™ i5-2467M processor (1.60 GHz with Turbo Boost 2.0 up to 2.30 GHz,TPM)
Windows® 7 Home Premium, 64bit, English
Silver Anodized Aluminum and 13.3" HD (720p) Truelife WLED Display with 1.3MP HD Webcam
4 GB2 Dual Channel DDR3 SDRAM at 1333 MHz
128 GB Solid State Drive
Intel® HD Graphics 3000 (4000 is due October 28)
USB 3.0 (1)+ USB 2.0 with PowerShare (1); mini DisplayPort (1); Headset Jack (1)
Dimensions: Height: 0.24-0.71" (6-18mm) / Width: 12.4" (316mm) / Depth 8.1" (205mm)
Weight: 2.99 pounds

We've tried both machines. The MacBook Air has a ergonomic feel that highlights Apple's attention to design. Clearly, you can see Steve Jobs' influence all over it. The 'design dictator' fretting over every angle. With an iPad, iPhone and Mac the iCloud storage makes syncing easy. Apple's user experience and gestures are becoming advanced. However, at times I feel like Apple's closed universe limits me.
Dell sent us the XPS 13 for testing and, being a Windows machine, it integrates with the work environment easily. The casing, small footprint and performance make it a portable desktop for those looking to have power on the go. I found it to be sleek, stylish and powerful.

Try both the Apple MacBook Air and Dell XPS 13 at your local computer store to see for yourself
why both of these laptops are Taleee Customer Choice Award winners.