Aside from speed skaters and superhero costume malfunctions...what's the biggest problem with the Olympics?
Two words: TV.
Every broadcaster worldwide is stuck in the dark ages of TV, baiting viewers to wait until the end of the two hours per night so they can finally see the "good stuff" whether that be Hockey, Speedskating, Snowboard halfpipe, ice dancing pairs, etc.
As Olympics go, Sochi looks like a great place. Amazing snow. Spring conditions.
The problem is coverage on TV. Here in the U.S. and abroad.
How? Broadcasters are using 20th century thinking and approach. It may as well be 1976. Oh the agony of defeat.
Here's the Sochi event schedule: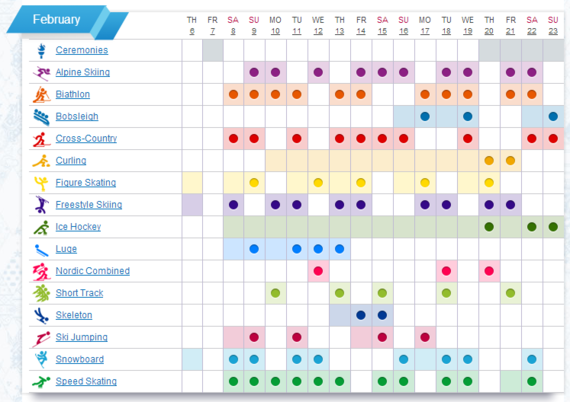 Photo courtesy of Sochi2014.com.
Uh, yeah. Let's see. Can't see any of it unless you watch it like it's 1976 again.
Try Tivo-ing a night's worth of competition and voila, good luck finding what you want to watch. Try "on demand" and find out you cannot fast forward. 1976 I loathe your TV ways. At least the Fonz was cool back then: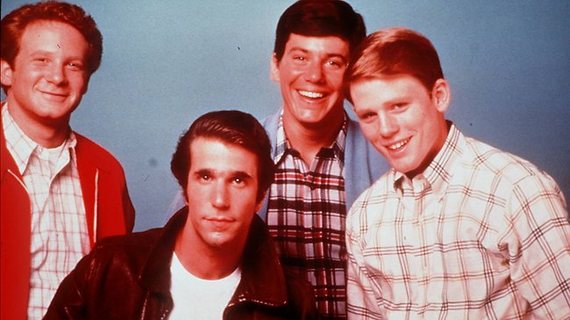 Photo courtesy of Herald Sun according to The Daily Telegraph
The Olympics are hardly the only venue to suffer from this dated approach. Broadcasting in general is built on it, like housing on volcanoes. The volcanoes are users, viewers and audience who are erupting to new and better ways of experiencing media. TV is crumbling.
Don't get me wrong, traditional TV and strong programming are awesome and unique sometimes. Ask Chicago Fire, Big Bang Theory, Homeland or True Detective viewers, among many.
But unscripted TV, sports or especially news can be so better served with an entirely fresh approach. Having been involved (not dating but working in) media for decades now it's why I'm turning to a new venture to replace this old way (stealth mode).
As an early investor in Ad Sense (sold to Google), and adviser to dozens of startups over the years, I've seen how entirely fresh and new thinking is required. Don't ask the chef to make old stew, start with BRAND NEW ingredients and recipes.
TV as it exists today is like trying to bring Michael Jordan back to the NBA. Yes, he can still dunk but he's not Air Jordan any more. He's "semi-air" Jordan.
In other words, the TV that broadcasters are bringing you is stuck in 1976 mode. But let's jump into now. Stay tuned for my new venture. I'll share it here.
Before I go, what do you think? Do you like Olympic coverage and how your TV experience is today? Please share your thoughts in the comment section.