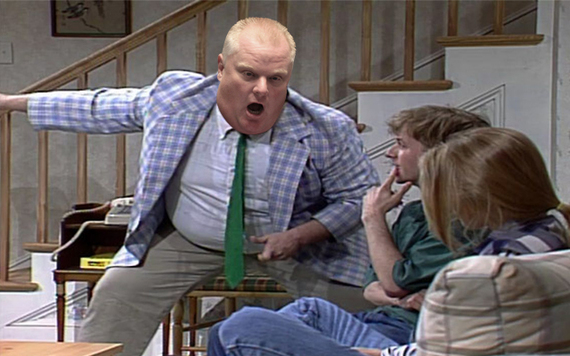 TORONTO -- After years of waiting, fans of Rob Ford's debut film Rob Ford: Motivational Speaker are now being treated to its much anticipated prequel, Rob Ford: Crack Smoking Mayor. In the single-camera, made-for-tv movie, we follow the personal and professional downward spiral of Ford, descending from the highest political office in North America's 4th largest city, to an overweight door-to-door motivational speaker, living in a van down by the river.
"It was really something," said former co-star David Spade, of Ford's reprisal of his marquee role from the '90s. "I only knew Rob as a nutty, coffee-table smashing, goofball. This new film goes much deeper, and I would say, darker."
Rob Ford: Crack Smoking Mayor debuts very soon on YouTube.
4/4 stars
This post first appeared on Steve Kenning's website, lineandbreak.com.