It all came back to me in a moment last week when I was in Rome... The memories deep in the dendrites stimulated by the first step in that incredible city.
"It is all in the lighting, Steve," said my friend, the legendary movie producer Ismail Merchant.
It was ten years ago and we were sitting together in John Whitehead's office at 65 East 55th Street, waiting for the former chairman of Goldman Sachs join the meeting.
I had seen many of the Ivory-Merchant films and the masterpiece A Room With the View (1985), which I had seen four times and which was based on the 1908 novel by E.M. Forster. I fell in love with the heroine, Lucy, who was played by Helena Bonham Carter in the film, and I had identified with the hero, brilliantly acted by the genius Daniel Day-Lewis.
Finally, I wrote a fan letter to the film's creators -- Merchant and his personal and professional partner James Ivory -- which was delivered to Ismail by a close friend of mine who lived next door to his home on the Hudson.
He was touched by the letter as he sensed my appreciation of his career not only as an artist by also as an entrepreneur. After that first meeting, we met many times for lunch and had mutual interests in fundraising, marketing, and brand development. He gave deep insights into selling, advertising and branding that I incorporated into the curriculum we have for low income youth on how to start a business. Ismail even spoke to one of our NFTE classes and observed a meeting of NFTE's Board of Overseers.
He also could be totally honest with me. Once when we were having lunch he said, out of the blue, his bright intelligent eyes twinkling: "You would make a great actor, Steve." Flattered and beaming, I said: "really?" He looked me straight in the eye, smiled and said, "No, I was kidding."
Out of nowhere, breaking our hearts, without warning, in 2005, Ismail died in London after checking into a hospital with a stomach ailment. Like the death of a loved one, I remember exactly where I was and the pain I felt.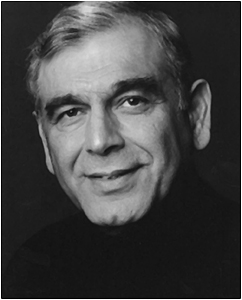 The other day, all these memories came flooding back as I walked down the Spanish Steps in the heart of Rome. Suddenly his great opening scene came roaring into my mind -- when, in A Room With the View, the young man is stabbed in a fight and carried away by his friends to die. Although it was filmed in Florence, when discussing this breathtaking scene I had asked Ismail what his favorite place in Rome was and he replied with the Spanish Steps, right where I was.
As I stood at the bottom of the steps next to the Keats Museum and had an virtuosic-like moment of total recall.
"How did you do that scene in Florence?" I had asked. "That was Ivory," he responded, referring to his companion and fellow genius James Ivory. I could see and was touched by the deep love so I held eye contact to let Ismail continue --
"It was all James' insights on set design and wardrobes, and I just raised the money," said the world-class muslim entrepreneur from India. "We are the perfect team."
They made 45 movies together and two of them are arguably two of the best movies of all time. Remains of the Day and A Room With a View are worth watching again and again both for their valuable stories and works of art. Ismail Merchant and James Ivory, both with very different skill sets, had combined into one of the great artistic entrepreneurial teams of all time.