Part 1: From Bombs and Poverty to Business
Five years ago, his family was dodging bombs near their home in the suburbs of Bagdad. Having escaped Iraq's bloody violence, Muhand, now 17, is a freshman at the College of Staten Island. He remembers his family's escape across the deserts of Iraq and Jordan, then to Cairo where they managed to immigrate to the United States.
Just last year Muhand placed second in NFTE's New York Metro Biz Plan Competition. Muhand taught himself to become a computer programmer and created a facial recognition software company that recognizes hall passes, late passes and those students who come to class late. "I hope to build my business into a major software innovation company" said Muhand in a recent phone interview.
Every year, NFTE hosts the winners of regional and metro business plan competitions, like Muhand, to square off among their peers for a chance to win $25,000, presented by Mastercard. On October 3rd, at The Times Center in New York City, 39 students representing 35 businesses from around the country will contend for top honors and for the chance to win over $25,000 in cash and prizes to help bring their business ideas to life or advance their education. The evening will also feature an appearance by all-star entrepreneur Sean "Diddy" Combs.
The New York Metro and northeast region is sending six students to compete, and both the students and teachers are excited to perform well. As readers may know, this is a special division because NFTE was founded in the South Bronx 26 years ago.
In 1982, 58 unruly students confronted me in a classroom at the Boys and Girls High School in Bedford Stuyvesant in Brooklyn. As a public school math teacher in New York City, I had very limited teaching skills and struggled to bring order into this chaotic classroom. In my first year I learned that I could engage my students in math by teaching them about business. This insight led me to found NFTE as a simple way to bring the world of entrepreneurship to high school kids and thus, bring those same kids out of the streets and into the classroom. Little did I know that it would grow into a national movement attracting top students to compete with their peers from around the country.
Next week, three finalists will emerge from a full day of competition, presenting their business plans to different judges and answering their questions, and will then square off for the grand prize by presenting their business plans for an audience of 400 invited guests and distinguished panel of judges. Here are a few of the young entrepreneurs from the NY Metro area and New England.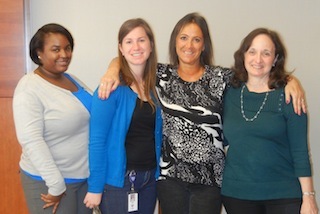 The NFTE Fairchester staff.
Teaching-Time is a unique service that will reduce the time wasted in class with taking attendance, managing lateness, and providing hall passes. A self-taught computer programmer, Muhand, 17 (Brooklyn, NY) created facial recognition software that recognizes hall passes, late passes, and who has come to class.After coming to the U.S. only four years ago from Iraq, he currently attends the College of Staten Island and is studying his dream major, Computer Science.In the future he would like to be the next big software innovator, and he wants to help people start their business with NFTE. Of thinking like an entrepreneur, Muhand says, "It made me take any small thing and think about turning it into a real business. Before, I never thought this way, but now anything I see I try to think about as a business."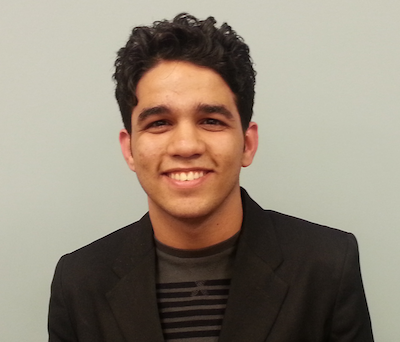 Muhand, owner of Teaching-Time
Chameleon Covers was established by Nicole, 16 (White Plains, NY) and Melanie, 17 (Hartsdale, NY) because they experienced the difficulty of being judged while immobilized. It specializes in customizable covers for canes, crutches, and wheelchairs designed to promote self-esteem in those with either a temporary or permanent disability.They would also like their business to give back to their community by donating to Cerebral Palsy of Westchester, Inc.Both Nicole and Melanie would like to attend college after graduation, with interests in medicine and business.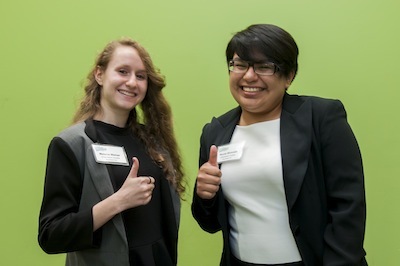 Nicole and Melanie, owners of Chameleon Covers
Melissa, 17 (Floral Park, NY) is a junior at the Academy of Finance and Enterprise. She is the CEO of Vera Natural, a company that creates all-natural, homemade body creams for both men and women. Vera Natural is based on an old family recipe, and is sold at an affordable price compared to some of her less unique competitors. Melissa hopes to one day expand her business, building it into a reputable brand and expansive product line that will attract more customers. Once Melissa graduates high school, she would like to study finance and international business at a prestigious university.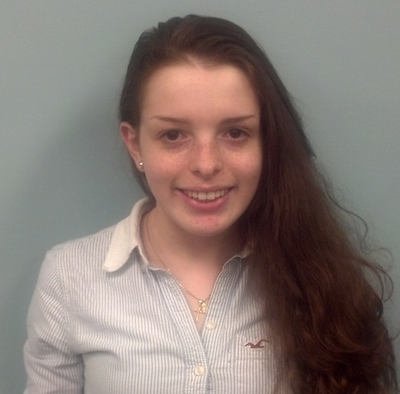 Melissa, owner of Vera Natural
The morning of his SAT's, Tyler, 18 (Stamford, CT) woke up late and could not find his keys anywhere, causing him to be late to the test. This led Tyler to create Trovare, an application that uses GPS tracking technology to locate a sticker that you can place on any item you tend to misplace. Tyler will attend the University of Connecticut in the fall, majoring in Business with a focus in Management.

Tyler, owner of Trovare
Born and raised in New Bedford, Massachusetts, Georgia, 16 is the youngest of four daughters. Dedicated to creating a safer and cleaner environment, she founded E-KARTA to save paper and reduce waste. The E-KARTA is a small portable plastic card that is used when checking out of a retail store to automatically transfer and store your purchases with one simple swipe. E-Karta organizes all of a customer's receipts for all of their purchases in their online E-Karta account, saving paper and expenses for companies, and helping customers manage receipts seamlessly from one place. Georgia's goals for this product are to help people organize their shopping expenditures leading to a greener environment.Before NFTE, Georgia had never considered going to business school but now she plans on either attending business or law school.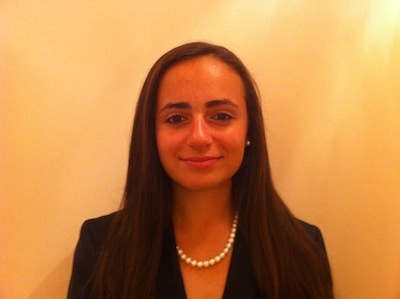 Georgia, owner E-KARTA
In my next article, we will see what students on the West Coast have been up to this year, and who the biggest contenders are for the National competition on October 3.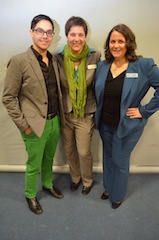 The NFTE New England staff.