Behind every successful business is a great idea. But, as we've learned over and over again, every great idea will not become a successful business. And, there is almost no way to predict whether or not your idea will hit...until you try it.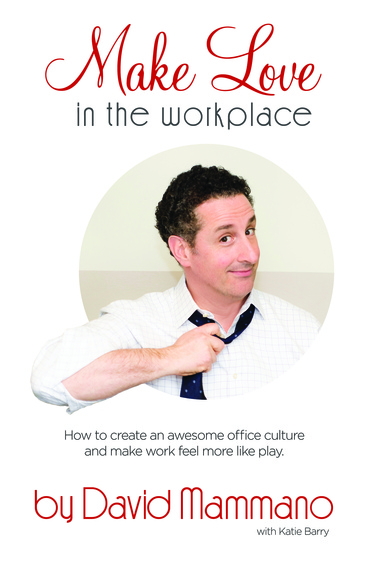 Risk is inherent to starting up. Entrepreneurs take a risk every time they introduce a new idea or service into the market--and many times that market is simply not ready for something so novel. As many of the greatest business leaders--as well as athletes, artists, and highly successful people--will tell you, you cannot expect a reward without due risk.
"You cannot swim for new horizons until you have courage to lose sight of the shore."
― William Faulkner
No man is worth his salt who is not ready at all times to risk his well-being, to risk his body, to risk his life in a great cause. - Theodore Roosevelt
"Never was anything great achieved without danger."
― Niccolò Machiavelli
Find more inspiring quotes about taking risks here.
David Mammano knows that all too well. He has been working on business start ups for over twenty years. In 1995, he left his nine-to-five and started his business at just 26. After making a few hits along the way--and hitting a few bumps in the road, too--David is now an entrepreneurship coach, public speaker, and has contributed to Inc Magazine.
He also runs the Next Step Education Group, which, after years of connecting students to colleges through a media outlets, runs a direct coaching service. They work directly with families to guide them through the college planning process--from the right major to the right college, and so on. David also coaches beginning to middle stage entrepreneurs in helping them to start and grow their businesses.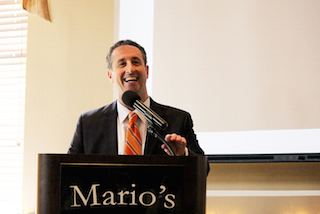 Steve Mariotti: When did you first think of yourself as an entrepreneur?
David Mammano: I quit my "real job" at age 26. It was 1995 when I started with a business idea and built my company from scratch. I was broke, had to work nights as a waiter and did whatever it took to make ends meet because I knew my idea would work. That's when I knew I was an entrepreneur.
SM: What was your biggest failure and what did you learn from it?
DM: I started an online student loan company and right afterwards the government changed the student loan laws and all the private lenders were shut out. Lots of money and time wasted. I learned that you never know what will happen, but you have to keep on trying. It is that one out of ten--or even 100--ideas that just may take off. As Wayne Gretzky said "You miss 100% of the shots you don't take."
SM: What was your greatest success and what do you think made it possible?
DM: I think my greatest success is my ongoing positive attitude. Being an entrepreneur is like being in a boxing ring against Muhammad Ali everyday. You need to take the punches and keep moving forward with hope and a great attitude. I've been in business for 20 years and I still keep smiling!
SM: Who or what has been most inspiring to you in your business career?
DM: I love Ari Weinzweig from Zingerman's Community of Businesses. You can check out his website here. He and his business partner Paul have created the coolest business model around and never have had to sacrifice their values.
SM: What are the biggest challenges someone starting a business faces today?
DM: I think it is about having endurance. In today's "I want it now" society, entrepreneurs must remember that the tortoise won the race. It took me 4 years before I was able to quit my waiter job and sustain myself with my business. It's a ton of hard work for a long period of time. 20 years later, it still is!
SM: What are four tips you would give to up-and-coming professionals in your industry?
DM: As I said before, you need to try your idea. Don't miss out on your own business because you were scared to try.And when things get tough, rely on your positive attitude. Other than that, here are my top four tips:
1) Find a massive niche. Try to "own" and super serve a very small market.
2) Work to create massively unique value for your customers. Offer world-class products and standards.
3) Spend 90% of your time on sales efforts. Find out how much your average sale is. Then create you goal. How many sales is that? Next, figure out how many appointment you have to have to close that many sales. It's all a numbers game! If my goal is $100,000 for the month, and I know my average sale is $10,000, then of course I need 10 sales. My closing ratio is about 20% on an appointment, So I need to have 50 appointments to get 10 sales at $10,000 each. And then viola - I hit my $100K goal! It's all about knowing your numbers, setting goals and then doing the hard work to make it happen.
4) Strive for work-life balance