Just one year ago, I wrote here about the global youth unemployment crisis and what our partners in Europe are doing to combat it despite some very troubling economic forecasts (see my piece here).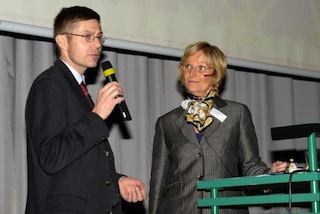 Mr. Marko Curavic, Head of Unit 'Entrepreneurship', DG Enterprise and Industry, European Commission, making his comments on the future of entrepreneurship in the EU to the event's participants
I've always believed that entrepreneurship is a great way to build bridges between cultures. What better way to understand other people's culture and community than by undertaking mutually beneficial business transactions?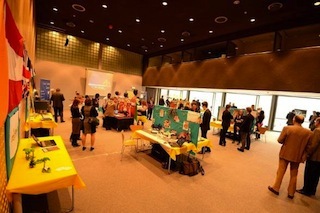 The Exhibit Hall with Europe's future winning businesses
Anyone would agree that in order to be successful in international business, you need to understand your international clients' needs, laws, habits and probably some history too--all a great opportunity to learn and make a profit at the same time.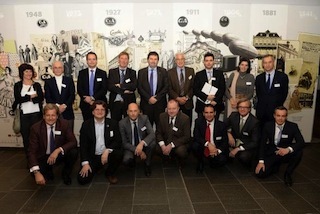 Judges pose together after making some tough decisions
In December, NFTE students from around Europe got to experience that firsthand. They came together to present, exhibit and defend their business ideas to an impressive panel of judges from the business community. The students came from Belgium, England, France, Germany and Ireland gathered in Belgium and competed at the annual NFTE Europe business plan competition. This event was hosted by NFTE Belgium at C&A European Headquarters in Vilvoorde, Belgium.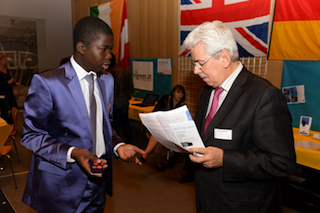 Making the case to a judge
Thirty students competed--with operating businesses and business ideas as diverse as Afghani restaurants to GPS-laden walking canes to college application websites to heating and cooling pillows.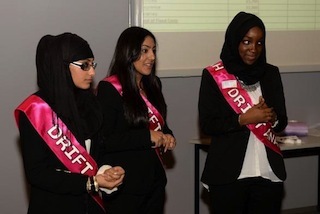 The winners from England fielding questions during their elevator pitch.
One of the amazing aspects of the day was the three-minute business pitch that each student made to judges from companies like McKinsey & Company, C&A, EY, Adecco. In English! For many of the youth it was the first time they had presented in English, and they did a spectacular job.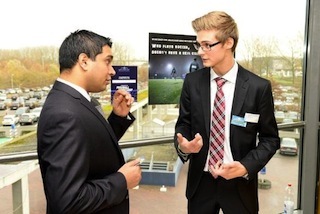 Later, they exhibited their business products and services at booths visited by both the judges as well as the community at large. The three grand prize winners were from Austria, England and Ireland. Mr. Marko Curavic, the Head of the Entrepreneurship Unit, DB Enterprise and Industry, at the European Commission, shared his insights on the important role that entrepreneurship and business formation will have on the future of the European Union.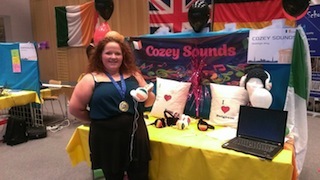 A winner from Ireland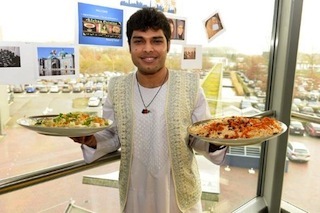 A budding restaurateur and winner from Belgium with a delicious plate
Since 1998, NFTE's European partners are helping European youth carve their own paths out of poverty and unemployment by creating and operating their own small businesses. In the process, these at-risk youth develop skills and an understanding of how business works, that make them more employable. With young entrepreneurs like these ones, it's easy to see that entrepreneur is alive, and growing in European economies.