This weekend's WebRadio shows, Saturday and Sunday live at 5pm Pacific time, on www.TalkRadioOne.com:
Saturday, April 11, 2009
THE CAR NUT SHOW
General-interest automotive talk and opinion
We cover the major EV announcements this past week by both Mitsubishi (the i MiEV) and Renault-Nissan, take a look at the latest version of one of the original Asian SUVs sold in the US, the 2009 Nissan Pathfinder SE 4x4 ($39K, 16 mpg fuel economy average) and tell you more about Nat King Cole and his hit, Route 66, than anyone has a right to know.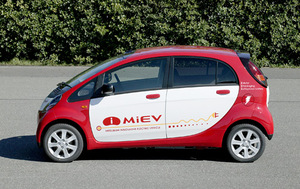 Mitsubishi last week announced world production and sales plans for their i MiEV plug-in EV.
Sunday, April 12, 2009
WORLD RACING ROUNDUP
The name says it all ...
Joey "The Kid" Logano beats Kyle Busch (again) in NASCAR's Nationwide Series, both racing Toyota Camrys, the newest team in Formula 1, with the two oldest drivers in the sport, Brawn-Mercedes Grand Prix, continues their shocking and winning ways and we preview next weekend's Toyota Grand Prix of Long Beach which will feature the Toyota Celebrity Race (using Scion tC models), the American LeMans Series endurance cars, drifting competitions and the IndyCar open-wheel racers. Plus your phone calls!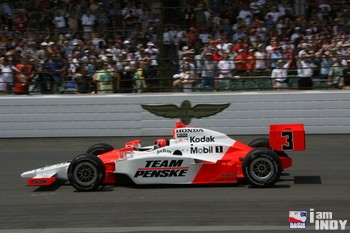 If Roger Penske team driver Helio Castroneves beats his current IRS rap (a jury in Miami could decide his fate this week) he may enter the Long Beach race; in any event, we'll be there live blogging and on-the-air next weekend.
Reminder - Next week is the 35th annual Toyota Grand Prix of Long Beach (CA), the world's second-heaviest attended and viewed motorsports event (behind only the Indy 500) and we'll be there on-the-scene covering the events live all weekend on our Huff Post and other blogs and live WebRadio shows on www.TalkRadioOne.com Saturday and Sunday, April 18 and 19, beginning at 5pm Pacific time both days. Special guests, your phone calls and comments and plenty of surprises ... so join us LIVE!
Free podcasts of our shows are posted on www.TalkRadioOne.com usually less than one hour after the live shows conclude.