Toyota's world headquarters, in Tokyo and Toyota City, Japan is forecasting the first-ever annual operating loss in its 70-year history. And there really is a Toyota City; I've been there.
And Toyota's US division has canceled its 2009 national dealer meeting in an effort to save about one million dollars, says industry journal Automotive News.
Also, the Detroit News reports Toyota's President, Katsuaki Watanabe (also CEO of the worldwide corporation), has canceled plans to attend the North American International (Detroit) Auto Show next month.
Japanese companies place tremendous significance on the visits of "home market" executives to their overseas divisions; Watanabe's decision drives-home the severity of industry problems worldwide, not just for Toyota, but every carmaker. His choice to "stay at the home office, working" speaks many volumes.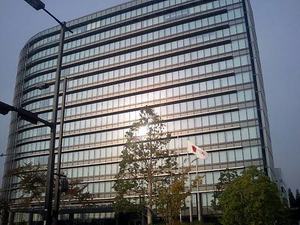 (Toyota's Tokyo headquarters; those who have been to Tokyo might recognize this building found in the city's Bunkyo section).
And sadly, for performance enthusiasts down under, Toyota has shuttered their high-performance division, Toyota Racing Development (TRD) in Australia only (at this point).
In other news:
- Land Rover is canceling a global adventure competition to focus its marketing budget on new product launches in 2009. The G4 Challenge would have pitted 18 international teams in a series of off-road driving and adventure sport competitions in Mongolia, in mid-2009;
- US Suzuki dealers won't get floorplanning help from Suzuki's headquarters in Japan ("floorplanning" is financing dealers use to buy cars and trucks from their respective carmakers);
- Chrysler has announced that Deborah Meyer, their chief marketing officer (formerly with Lexus; brought to Chrysler by Jim Press, former Toyota exec now Chrysler's vice-chairman and co-president), and Phil Murtaugh, chief executive officer of Asia operations (who built much of the success GM is enjoying in China), are both leaving the company. They follow the departures last week of John Campi, 64, head of purchasing, and Simon Boag, 43, parts operations chief;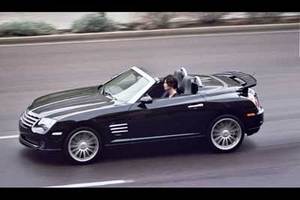 (Chrysler's 2005 Crossfire convertible was, under the sheetmetal, a near part-by-part twin of the Mercedes-Benz SLK, but without that car's coolest feature - a hardtop power folding convertible top. Since then-"partner" Daimler had said no Mercedes parts would ever be used on any Chrysler product, Crossfire was a big indication to the media and other carmakers worldwide how badly the "merger" was doing).
- And General Motors' workers around the world worry what life without GM might be like, reports Associated Press. Unfortunately, 1,080 hourly workers at GM's SUV plant in Moraine, Ohio, a Dayton suburb, are finding out -- today.
GM has pulled the plug on Moraine, which for 27 years made cars, trucks and SUVs, and helped pay mortgages, college educations, and, thanks to the United Auto Workers, provided family health care, retirement benefits you could count on, all-important job security and a dependable security blanket in turbulent times (several things non-union workers at foreign transplant companies, mostly in southeastern states, can not enjoy). It's "Roger and Me" redux, and a catastrophe for the UAW and union members everywhere (including me, my brother, our father before us and dad's brother, too).
On a brighter note (and geez, it's about time), the US Federal Reserve Board has created a $200 billion fund offering car dealers a readily-available, low-interest way to finance the cars and trucks they buy from their brands' factories (aka floorplanning).
If auto loans for consumers will be forthcoming is unknown, though, because Wall Street and banks, which have received hundreds of billions of dollars from taxpayers in outright bailouts, not loans, have yet to report what they're doing with all our money.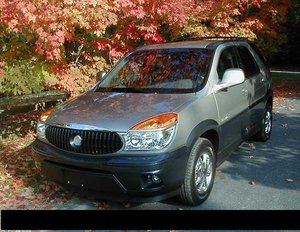 (Cars and trucks like this 2002 Buick Rendezvous were built at GM's huge facility in Moraine, OH, now closed as of -- today, and its over-1,000 workers are now unemployed. Could GM have done this at a worse time of year?).
Also, say the AP and CNN, six financial firms that received bailout dollars still own and operate fleets of jets to carry executives to company events and, sometimes, personal trips. Click on this line to read the AP story.
Regardless of one's opinion of the Detroit Three, too much of Congress took perverse pleasure in giving Detroit's CEOs, their companies, and the UAW president, the "third degree," under the bright lights of live TV, seeking, through adversarial questioning, to embarrass and make them appear foolish.
It was a bad performance by all sides, damaging, lousy and unnecessary theater while our country suffers this economic decline.
Never was it clearer that Wall Street's so-called Masters of the Universe (from Tom Wolfe's Bonfire of the Vanities) run this country, always have had their way and don't expect things to change anytime soon.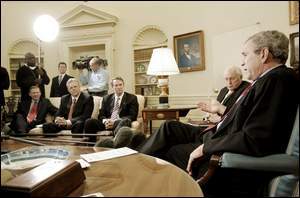 (Detroit's three CEOs met with President Bush and VP Cheney at the White House in the past year; nothing of any import, apparently, came from this effort by Detroit to try and catch Washington's ear. No matter your opinion of the auto industry, these CEOs, their companies and, especially, the UAW, have consistently received little, aside from disrespect, from Washington during this crisis).
If an executive, Wall Streeters and Congressional Republicans apparently think, is foolish enough to run a company which employs unionized and skilled blue-collars workers, a company which actually makes tangible things, not just money, then those CEOs are not any better or more deserving than the workers on their assembly lines; and anyway, they all live and work in Michigan, not NYC. So who cares, right?
According to the results of a CNN/Opinion Research poll released Monday, 63% of Americans support the government's $17.4 billion automaker loans unveiled last Friday. But if the companies ask the government for any more money, 70% said Washington should let them enter bankruptcy rather than give them any additional assistance. Yet, 65% said they weren't likely to buy a car from an auto company that has entered bankruptcy.
Those results are all over the political, economic and cultural map, What must happen next? Should Detroit get more money, if necessary, and if not, what choices are left besides bankruptcy? How can they prove their "viability," now or in just over 90 days?
(Let's hope President Obama will put a "stop" to all the fighting between Detroit and DC, and help work out the solutions which will best serve the country).
As President-elect Obama said in Chicago, on December 19th, about Wall Street: "The American people are feeling frustrated that there's not a lot of adult supervision out there. We've been asleep at the switch."
Time to wake up.