The bloggerati's favorite Swedish songstress on true love, touring and Tupac.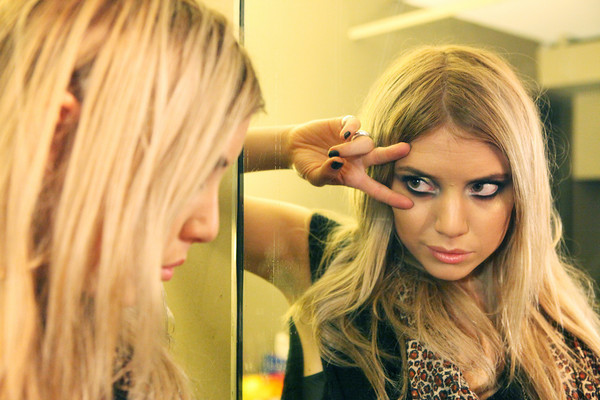 When you see Lykke Li for the first time you'd think she's 16 (she's almost 23) but once you hear her songs of love, loneliness, frustration, and obsession you know her soul is that of a traveled and experienced veteran.
A native of Ystal, Sweden, Lykke Li spent parts of her childhood in Portugal, Morocco, and India, ("a very spiritual country"); and is planning a move back to Stockholm soon ("that's my home"). She's a notorious workhorse currently touring in support of her debut, 2008's Youth Novels, before playing Coachella in April. With each continental pass her fan base has grown and it isn't a coincidence -- this lady knows how to perform! I caught up with her before a recent show in Williamsburg:
Steve Pristin: How's the tour been going, any memorable moments?
Lykke Li: It's always nice when things go wrong and I jump out into the crowd and freestyle. And I got to play with Q-Tip at the MTV Woodie awards.
LL: A break. Sleep. Wash my clothes and then I'm back on the road again. I have festivals this summer but at some point I have to start writing the next album.
SP: How did you write the first one?
LL: It was almost like a picture. Like a snapshot of a point in my life, like [makes camera noise], this is where I'm at. So it's not like I reflected on my whole life on purpose but I think that's what you do with the first album when you've kind of been a very lost person. It's a really amazing feeling to have gone through the first kind of hole. It's going to be very hard to write the next one but I still believe you have to think of it as a picture of time so you can't like plan to write masterpieces, you just have to make a reflection of what you're going through.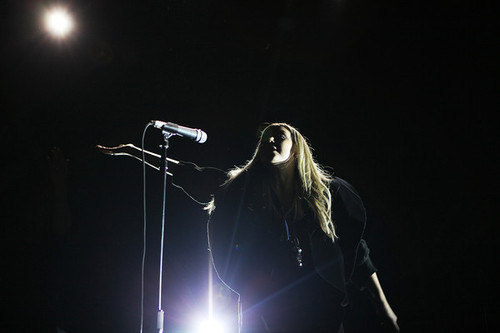 SP: Prince or Michael Jackson?
LL: How can you choose? I would say Prince and Michael Jackson. But if I had to choose just one I would say Michael Jackson.
LL: I love Biggie's songs but I think I like Tupac more as a person.
LL: He can know but you can't.
SP: Do you believe in true love?
LL: I'm a romantic but I mean, what is true love?

SP: Is there someone that everyone is meant to be with?
LL: I don't think it's one person. I think life is about choices so if you meet an amazing person and both of you make the choice then it can be something. I don't think it's destined to be just one person though cause what if that person dies?
SP: If you could change one thing about yourself what would it be?
LL: My sex. I'm just kidding. Um, I would change my mind that never shuts off, you know? I think too much.