There's a line between entertainment and news, or at least there used to be. Back when I began to think about the needs of young people and television news, I imagined a time where their stories and their voices would become part of the editorial mix. At MTV back then, the line was clear. Kurt Loder was the journalist, reporting news about the music industry and issues that impacted young people. MTV UNfiltered was the program that gave the audience a voice on the channel, and Real World was the first of its kind reality show - a hand-held verite series that made no suggestion that it was news.
A clear line between information and entertainment.
Meanwhile, TV news has trundled on - with local news in particular seemingly stuck in the happy-talk world of news teams and green-screen weather anchors.
Meanwhile, Fox has been trying almost since the mid 90's to break that mold. Full disclosure, Fox was the first bidder on UNfiltered before Viacom came in and bought the show for MTV.
Today - Fox takes another swing at it with Chasing New Jersey a news/reality/adventure show that looks more like TMZ and Nightly News. The editing and graphics are all flashy and fast, but oddly outdated. Like an old slightly off kilter MTV rip off from the late 90's. Segment titles are meant to be ironic, with names like "Ancient History" and a "Futurecast" for weather.
Gone are news reporters - that's my fathers idea of journalism. Instead, Fox has news Chasers - who hang out in a TMZ style bullpen led by a Harvey Levin doppelgänger named Bill Spadea. Each Chaser waves around their device, either a smart phone or iPad, brandishing their electronic gear to prove they're wired into the new always-on generation.
On one hand, you have to give Fox credit for trying something new. And don't think for a moment this is a New Jersey only experiment. Fox has trademarked "Chasing..." with names like "Chasing Seattle," "Chasing Texas," "Chasing Florida," "Chasing Charlotte" and "Chasing America" ready to roll out if New Jersey starts to work.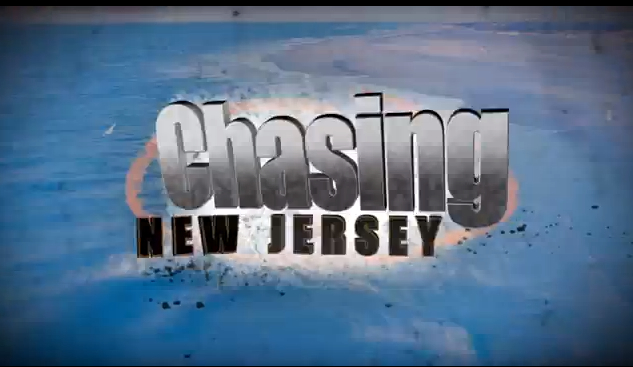 And yet, for all the gizmos and graphics, the format seems strangely old. The show opens with the "Wrap" which basically steals stuff from the New York Post (another Murdoch property) as well as various news sources, blogs, and other "Geek Stuff."
The problem here is complex. Sure, the NJ experiment may be just that. But the station has been operating without a license since 2007 when the FCC took a hard look at Murdoch's ownership of WWOR, WPIX, and Fox5 in New York and became concerned that the public service needs of the community weren't being met.
U.S. Sen. Robert Menendez, U.S. Rep. Frank Pallone Jr. and Voice for New Jersey, an advocacy group, all are charging that the cancellation of the 10pm news is an insult to New Jersey residents. They are calling for the Federal Communications Commission to step in. "If you are the only high-powered commercial television station in the fourth largest media market in the country, how can you say that you are adequately meeting your public service obligations with no news programming" said Chuck Lovey, a Voice for New Jersey member. "Northern and Central New Jersey are an area that includes more than four million people alone."
The Station has been operating under an FCC mandate since 1984 to provide news and public affairs programing to New Jersey. When the license renewal in 2007 came up, the FCC allowed WWOR-TV to continue to operate but held off making a renewal decision. Pallone and Menendez are pressing the FCC to make a decision on the license, now that the 10pm news has been cancelled in favor of "Chasing NJ."
So, the trick here is that they've replaced a low rated local news program with a young person focused news magazine. The odds are the new show won't catch fire. Young people have already shifted their viewing from over the air
The show is created by Dennis Bianchi who is the GM of WTXF Philadelphia, and produced by a company called Fairfax Productions, where Bianchi is also a Vice President. I'm not sure how that works. Can an employee of Fox be also a vendor to Fox, and does that mean that Fairfax Productions will be paid if Fox rolls out the 'Chasing' franchise to it's other markets. Bianchi is quoted as saying that "this type of evolution is long-overdue in local news and is intended to shake up and revitalize the genre."
Bianchi says Chasing will "take viewers on a fast-paced, unpredictable ride across the state of New Jersey as 'chasers' hit the streets to cover the stories that are placing New Jersey firmly in the national headlines. Originating from...Trenton, 'Chasing' will cover a broad range of topics and issues, including interviews with local politicians, law enforcement officials and citizens on a variety of issues affecting New Jersey communities."
Is local news ripe for change? That seems like a reasonable supposition. But does all news need to be 'chased?' or will chasing news result in stories that don't run away being left on the sidelines. For Fox, that issue seems to hardly matter. If the future is about sitting behind a desk, Fox seems determined to launch a race toward the future. Will it be a race to the bottom? To use a well worn phrase of TV News... only time will tell.