When CES was founded, back in 1967, the idea of 'consumer electronics' was just a glimmer of what it is today. In 2003, COMDEX collapsed (the Computer Deals Exhibition) when in part major companies such as IBM, Apple, and Compaq all shifted their budgets from COMDEX to CES.
Today - there's another shift afoot, as major computer and software manufacturers Apple and Microsoft have pulled out of CES.
At the same time, the very nature of what is considered "Electronics" is changing as virtually everything manufactured for the home, office, or road is in some way at its core an electronics offering. The massive show today spans n 1.9 million square feet of exhibit space, and includes cars, computers, cameras, tablets, office equipment, and kitchen appliances, and home theatre and audiophile offerings. Tromping across the show requires excellent footwear, extraordinary stamina, and a willingness to wait in endless lines for either a taxi que or monorail.
This year, 3,000 exhibitors are booked to present at the show, and projections suggest that attendees may exceed the 153,000 people who make the annual pilgrimage last year to Las Vegas.
But this years CES is likely to see a change in both the mix of new products offered, and the nature of Consumer Electronics itself, as the boxes and gadgets become more predictable and the big changes happen at the network and content side of the equation.
So, here are 3 words that will matter in 2013.
WEARABLE. While publishers and content companies talk about 'mobile' and think about smart phones and tables, the mashup of data and content and location will emerge as a powerful trend. Devices will include mobile computing for sure, but will expand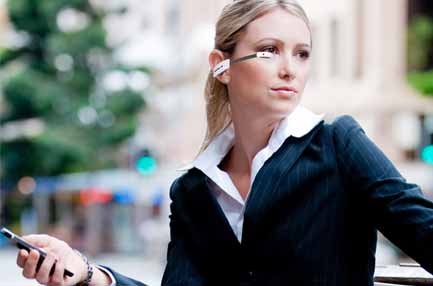 far beyond that to include digital lifestyle devices like FitBit and Jawbone. Xsens is promising the somewhat mysterious 3-D body tracking technology. Says Xsens: "Xsens MVN is a flexible, camera-less full-body inertial human motion capture solution. This portable system can be used indoors and outdoors for capturing real-time full-body movements." And Vuzix is promising Smart Glasses M100, Says Vuzix: "Vuzix smart glasses M100 is the world's first enhanced "Hands Free" smartphone display and communications system for on-the-go data access from your Smartphone and the Internet. Running applications under the Android operating system; text, video, email, mapping, audio and all we have come to expect from smartphones is available through this wireless personal information display system" Expect the eHealth space to be a powerful driver of the Wearable CE product category.
WATCHABLE. Sure, CES has always been about television. But in the past the battle has been about the hardware. Last year, the big story was 3D. But this year, all attention shifts to content, and platforms, as content creators and device manufacturers play the 'frenemy' game and try to both partner up and out run each other.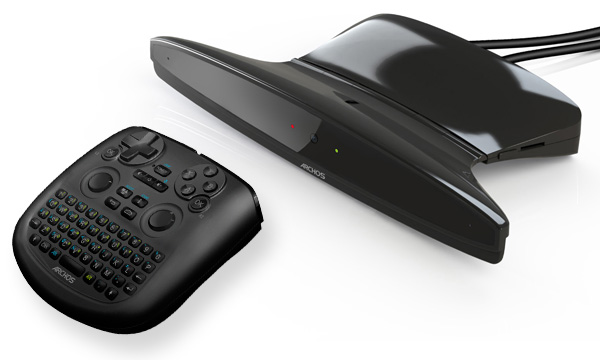 Content consumers are cutting cords with the cable and shifting to on-demand players like Hulu, Netflix, Amazon or Apple. They want their content on any device, any place, and often as part of a multi-screen experience. As David Berkowitz writes in Ad Age "This era of screen agnosticism for consumers should start taking form in the CES exhibition halls. If the TVs are in one corner and mobile devices in another, as has been the case in years past, it will completely go against how consumers are interacting with devices and media."
The question that should become clear(er) this year, will apps live in the TV with manufacteres like Samsung and Pioneer, or in Over The Top boxes like Roku, Boxee TV, and others like the new contender Archo's TV Connect. "As a pioneer in multimedia Android devices, we wanted to create a bigger, better way to enjoy Android," says Henri Crohas, Founder and CEO of ARCHOS. "The ARCHOS TV connect provides users with a multi-touch, multi-media Smart TV experience powered by Android."
WONDERFUL. Until very recently, the only way to get to CES was to have bags of cash and a big company behind you. But the stunning growth of crowdfunding site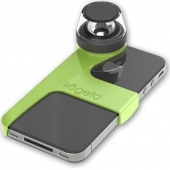 Kickstarter has turned the funding of new concepts upside down. Today, an entrepreneur with a bold idea can produce a prototype or a pitch - and then use the power of social media, twitter, and web media to gather a critical mass of customers who are ready to 'pre-buy' your product and fund product development and manufacturing. This year is the year of Kickstarter at CES, with products coming to market with a consumer base already wired and ready to go.
Among the products you'll see at CES this year, the awesome Kogeto Dot camera - a 3d lens and software kit for the iPhone that makes video in 3d a snap. The now famous "Pebble' watch, an e-ink watch that has raised more than 10 Million dollars in Kickstarter. Kids electronics kit atoms-express will be their flush with Kickstarter cash, as well as romo the Smart Phone robot and tons of other products.
CES 2013 will be unlike any before, crowded and noisy, but fueled by the shifting sands of content, community, and Kickstarter. Consumer Electronics is entering a new phase, and the crowds in Vegas will be there to see it first hand.