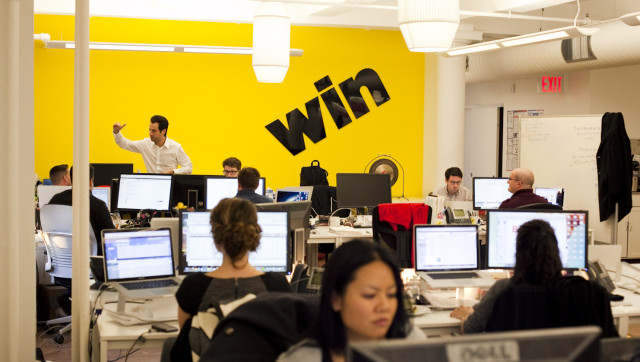 It probably wasn't hard to convince some of the red hot founders of N.Y.'s tech scene to travel to Monaco after the week that N.Y. just had. Floods, snowstorms, power outages and gaslines. Yet despite those challenges, these intrepid New Yorkers took the stage at the Monaco Media Forum to share the news -- New York is on track to beat silicon valley and be the home town of the next web.
David Rowan, the UK editor of Wired lead the conversation with N.Y. founders. On stage was Katia Beauchamp, the co-founder of Birchbox, David Karp, the founder and CEO of Tumblr, Ben Lerer, the co-founder and CEO of Thrillist and Jonah Peretti, the co-founder and CEO of Buzzfeed.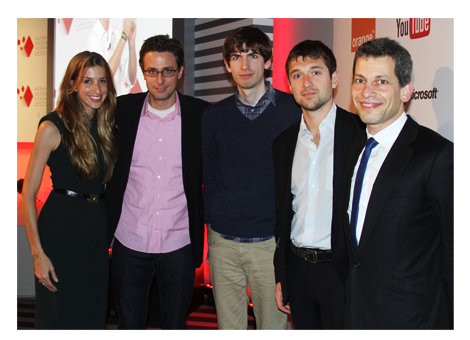 Why is New York on the rise? David Karp said "we're arriving at a new phase in the development of the web -- the emergence of the creative ecosystem. Phase one was making stuff. Phase two was distribution, and phase three is the new economics of paying for both creation and curation. The big next step is profit." And he points to Kickstarter, Etsy and VHX as examples of this -- and they're all N.Y. companies. Oh, and Tumblr too.
One of the things the group agreed on, New York needs to have more big exits to continue to make gains on the west coast, but this year Buddy Media, Draw Something and others are starting to get points on the board.
How has Mayor Michael Bloomberg's support and initiatives in a tech infrastructure made a difference for startups? Bloomberg has made news by saying he wants to see N.Y. beat the West Coast as a startup center. Here Karp was effusive. "At the point you are scaling it's huge!" said Karp. " We need to support talent in N.Y. We have major immigration issues. We need government to help solve those issues."
And how important is the Tech Campus being constructed on Roosevelt Island by Cornell? "I think it will pay off in a little while, but it will allow all of us to grow to be big big successful companies in NYC." And here Jonah Peretti added: "Having the Mayor being a tech booster is a positive thing."
Each of the N.Y. founders agree -- New York has a winning hand as the web shifts from distribution to quality content creation and curation. Said Ben Lerer: "The barrier used to be distribution. Now the opportunity is people who create a great product and great brand. The pipes are laid. Quality is my focus."
Perhaps most interesting was this group of high power CEOs coming out as being N.Y. co.'s, proud of N.Y. and excited to build in N.Y. Karp proudly shared that 50 percent of his new hires are 'relos,' people he's winning over from the West Coast and moving to N.Y.
And that's only going to grow. Here's the whole panel for your viewing pleasure.