Today is the first day in 12 years that I won't be downtown at the World Trade Center on the anniversary.
How do I feel? It's complicated.
On one hand, I still find that I'm surprised when someone casually suggests a meeting on 9/11, on the other hand in a strange way I'm relieved. It's the first week of the fall season, it's back to school for kids. It's back to work for those of us lucky enough to have a few days off around Labor Day. Until 2001, it was a week that I looked forward to. The crisp fall air, the new clothes, the approaching cooler weather. But 9/11 changed all that. It made the fall a time of fear, anger and uncertainty. It went from being a time of promise and opportunity to a time of lurking danger.
Which isn't to say that the world is fixed, or that the danger has receded. It's simply that we're accustomed to the new normal -- and that allows life to return to relative normalcy.
In the days after 9/11, I used the skills I have as a documentarian and director to make a film. It was shot in a week, and quite frankly at the time, I remember wondering if any of us would be around to see it finished. The film we made, 7 Days In September, chronicled a remarkable week in the life of a shattered city. The film was cathartic, and while I assumed that our efforts to gather video and stories would be eclipsed by film archivists. Only years later, when The New York Times wrote about collection -- calling it the world's largest collection of 9/11 video -- did I realize that the film and the archive was important, and would allow future historians to see the week of 9/11 through the eyes of filmmakers, and average New Yorkers with handheld cameras.
In the year after 9/11, I finished my film and tried to move on. But I kept finding myself drawn back to the site, and the story, and the hope that the city would build something meaningful on the site. I can admit now, I wasn't confident that the museum that would inhabit the site would be right. I feared it would be to emotional, too fawning, too patriotic or then, other days, that it wouldn't be emotional enough.
For seven years I took my camera and entered the site. For seven years I recorded conversations, meetings, construction workers, architects, engineers. For seven years, I documented a group of individuals as they wrestled with the painful memories, the complicated politics, the emotional stakeholders, and the changing waves of exhaustion, grief, and renewal. Seven days can feel like an eternity, but seven years is a very long time.
Today, the National 911 Memorial is open to the public. It stands as a powerful reminder of that terrible day, but also shares unflinchingly the complex history leading up to 9/11, and the country's response in the days and years thereafter. Any fear that it might whitewash the story is a distant memory. Alice Greenwald, Joe Daniels, Jan Ramirez, Michael Shulan, Lou Mendes, and Amy Weisser made sure that didn't happen. Of course they're not alone -- hundreds of men and women worked night and day, around the clock, for seven years to curate, create, and construct a remarkable experience.
And I can't promise you that the museum will answer all your questions. In fact as Alice once told me, the nature of the museum is that it was conceived to foster discussion, debate and dialogue. It is in many ways a museum about questions, and visitors will leave with a lot to think about. I'm proud that we saved those 500 hours of videos, and prouder still that we donated them to the museum. That's where they belong.
Today my next film waits to be edited, hundreds of hours of footage and years of history sit waiting to be sifted, sorted, curated, and crafted into a narrative that will stand the test of time. If 7 Days was the start, then 7 Years at Ground Zero will be a fitting book end. 7YearsAtGroundZero.com has a glimpse, but honestly it's just that. Seven years is a long time -- and sometimes allowing a story to find its narrative rhythm takes time.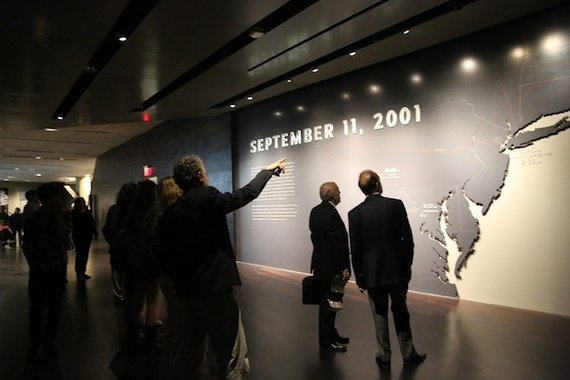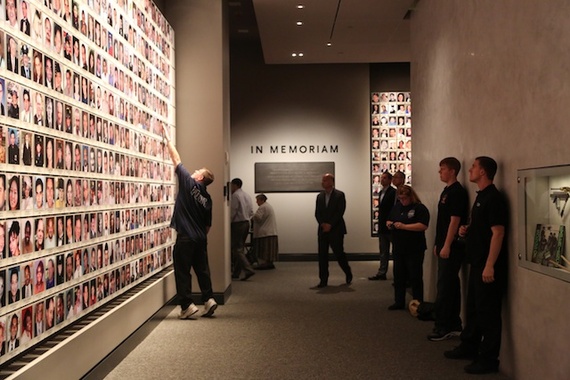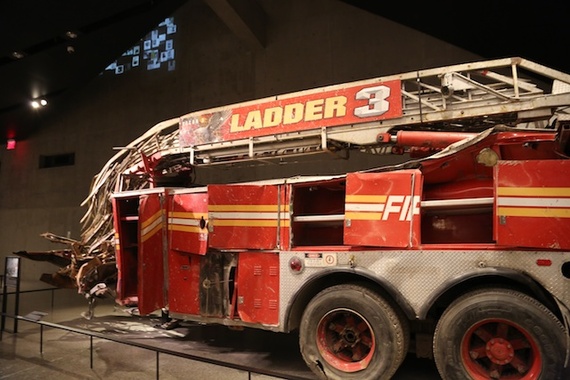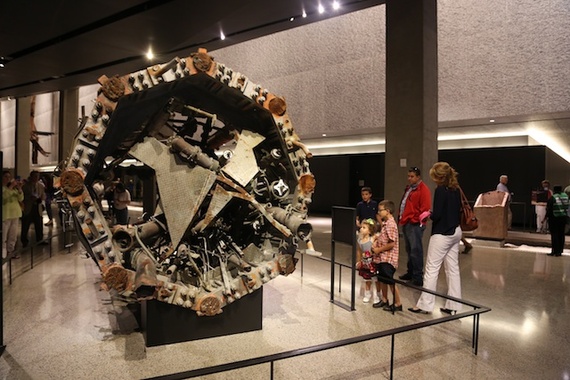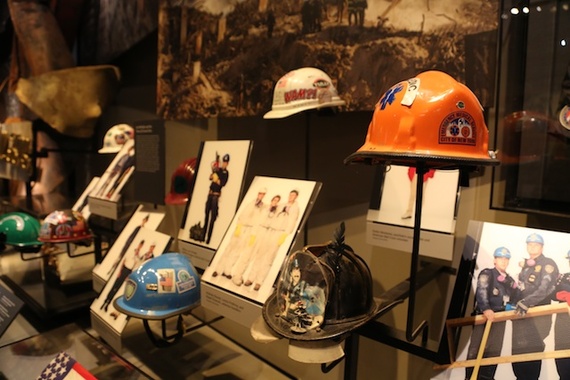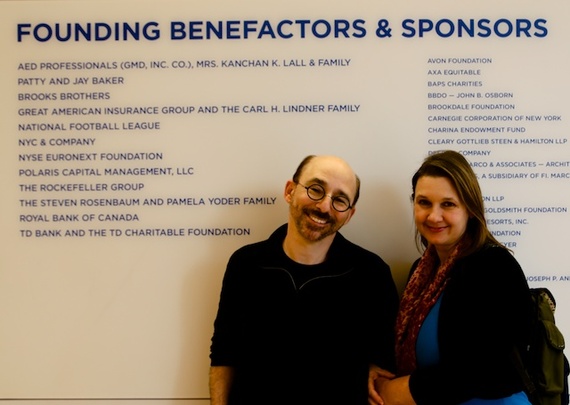 Steven Rosenbaum and Pamela Yoder, Filmmakers and Archivists, at the National 911 Memorial Museum, where the CameraPlanet Archive will reside.