By Steve Zack and David Oehler
Spring has finally sprung after a very long winter. The renewal of the season is ushered in by the return of migratory birds to our region and their bright colors and varied songs. This spectacle is part of the world's great diversity of birds we can all enjoy locally.
And where else might you experience the incredible pulse of wild bird migration, gain broader exposure to the world of birds, and ask questions of trained ornithologists than at the Bronx Zoo?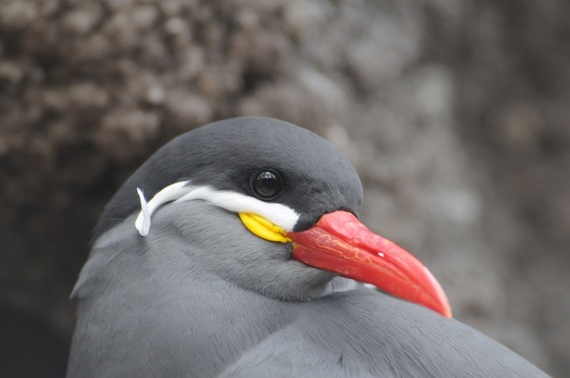 Inca Terns are beautifully patterned coastal birds, and part of the impressive international collection of species at the Bronx Zoo. Photo by Steve Zack © WCS.
The Wildlife Conservation Society's Bronx Zoo is initiating its first Bronx Zoo Birdathon on Saturday, May 17 to highlight both wild birds at the peak of spring migration and the most diverse exhibit of birds from around the world of any zoo in the country.
Our Bronx Zoo Birdathon is really two events: 1) an opportunity for birdwatchers to compete as teams to see how many birds they can list both on the park grounds and in Bronx Zoo exhibits in a day; and 2) a separate event for families designed help them experience both the migration and the exhibits and attend presentations on WCS's worldwide conservation activities.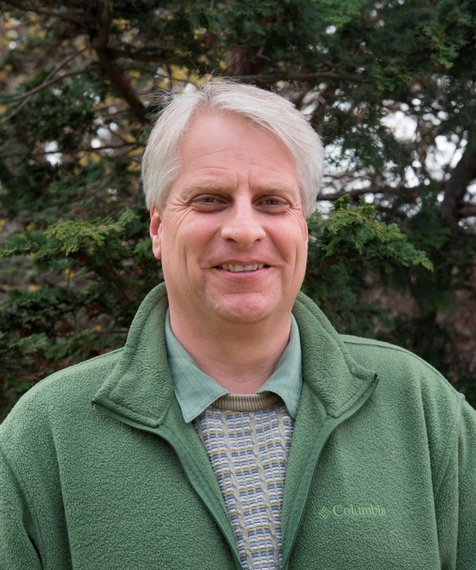 As Curator of Birds for the Bronx Zoo, ornithologist David Oehler manages the most diverse collection of birds in any U.S. Zoo. Photo by Julie Larsen Maher © WCS.
The Bronx Zoo Birdathon is timed to coincide with the peak of the bird migration in the east. Spring is a time when massive numbers of warblers, vireos, tanagers, and others come into our forests and fields from Central and South America (some traveling from as far away as Tierra de Fuego) to establish breeding territories.
It's a great opportunity for birdwatchers, as the Bronx Zoo affords more varied habitats for migratory and resident birds than does even Central Park.
For those teams registered for the Birdathon, the general expectation is to arrive at 7 a.m. (gaining early entry) and take advantage of the morning hours spotting as many wild birds as possible.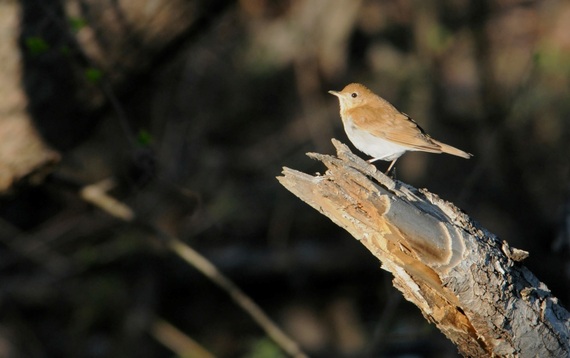 The Veery is a forest thrush one might see now on the Bronx Zoo grounds as it pauses in its migration north. Photo by Steve Zack © WCS.
JungleWorld Road and the Mitsubishi River Walk are particularly promising areas of forest and water habitats for wild birds. As the morning activity wanes, teams will shift to experience and list the impressive diversity of the birds in our famous World of Birds exhibit, as well as the Aquatic Bird House, Sea Bird Aviary, Jungle World, and numerous smaller exhibits around the zoo.
The Birdathon will also be a wonderful opportunity to speak with WCS staff to learn more about birds and the global conservation efforts underway that are helping to protect them.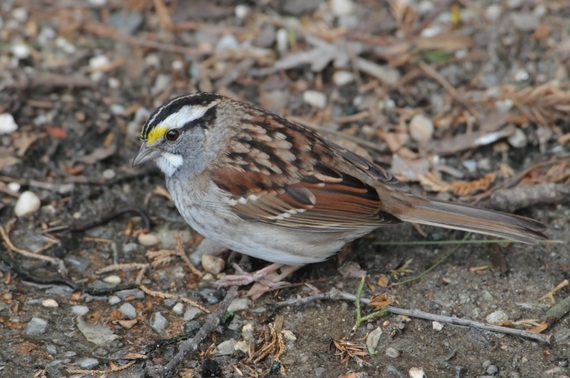 White-throated Sparrows have a distinctive song and are common and conspicuous near walking trails around the Bronx Zoo. Photo by Steve Zack © WCS.
The Birdathon presents a unique opportunity. No other zoo has so many birds on display: some 238 species from all corners of the world, along with an additional 250 species of wild birds that might be spotted on its forested 265 acres surrounding the Bronx River.
Nowhere else can you experience the peak of migration of some 35 warbler species while taking in Maleos, Golden Pheasants, Chilean Flamingos, and other great birds from around the world.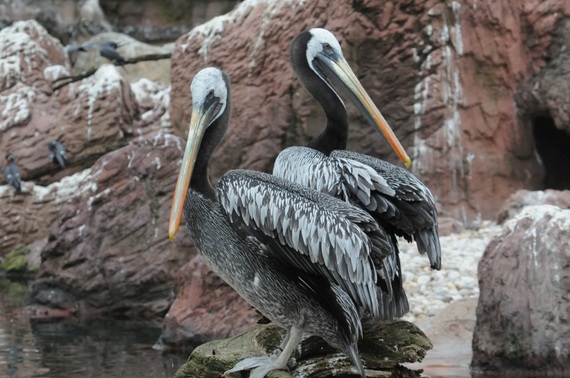 Only birdwatchers attending the Bronx Zoo Birdathon will be able to list Peruvian Pelicans, new to the Bronx Zoo. Photo by Steve Zack © WCS.
The Bronx Zoo is the headquarters of the Wildlife Conservation Society, and as such is the hub of our international conservation activities. We are active in more than 60 countries with more than 500 conservation projects. The zoo exhibits many of the species that we are working to conserve in nature and indeed much of the animal research and husbandry originating at the zoo helps to support our field conservation efforts.
For instance, the Bronx Zoo is the only place you will find the endangered Maleo outside of its native home on the Indonesian island of Sulawesi. There are now seven male and seven female maleos in our collection.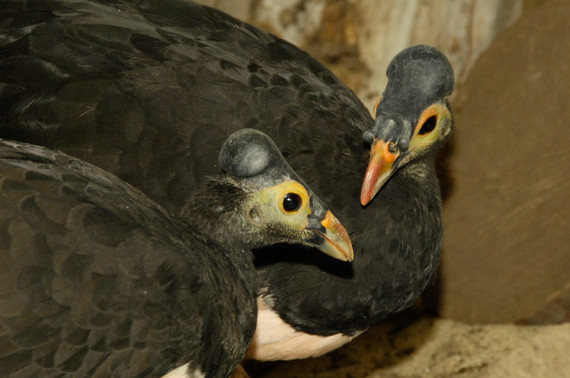 The Bronx Zoo is the only place you will find the endangered Maleo outside of its native home on the Indonesian island of Sulawesi. Photo by Julie Larsen Maher © WCS.
Because Maleos nest communally and produce oversized eggs, nesting sites in Sulawesi are plundered by local people as well as dogs, feral pigs, and numerous other natural and introduced predators. As part of a Maleo conservation strategy, our Indonesian field staff is collecting and artificially incubating Maleo eggs and head-starting chicks before releasing them back into the wild to give them a better chance of surviving to adulthood.
Come meet our Maleos and see how many other bird species from around the globe you can identify! Registration is required to participate in the Birdathon and information can be found at this link. All proceeds will go to support both the WCS/Bronx Zoo programs and our field conservation activities with birds.
We hope to see you at the Bronx Zoo for a fun day bird watching!
------------------------------------------------------------
Steve Zack is Coordinator of Bird Conservation for the Wildlife Conservation Society. David Oehler is Curator of Ornithology at the Wildlife Conservation Society's Bronx Zoo.