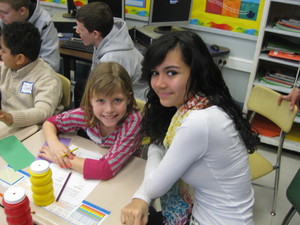 The Corporation for National and Community Service recently released a new report about volunteerism in America, with highlights including the fact that parents are volunteering significantly more than their childless counterparts. Secretary of Education Arne Duncan commented that the data demonstrate "our schools are essential hubs for volunteering and civic activity... robust engagement from communities, families, mentors, tutors, and other volunteers is absolutely vital to achieving that core American ideal."
I greeted the report with ambivalence: Volunteering in any capacity is wonderful, and these hard-working parents set a fine example for their kids. Kudos to Secretary Duncan for putting service on the national education agenda.
But as I look to Martin Luther King, Jr. Day and a National Day of Service on January 21, an important point was missed, and an important constituency excluded: both the report and Secretary Duncan overlooked the opportunity for our children, who are also volunteering at record rates and very often through their schools. Schools are hubs of civic activities, but not only because of parental volunteerism: Schools can and do play a vital role in developing civically-engaged young people, who grow up to be civically engaged adults.
Youth-centric service and service-learning can be an effective academic engagement strategy. The research literature consistently shows the significant impact of student passion around an issue on academic engagement, self-esteem and connection to community. (A listing of studies and analysis is available online at the National Service Learning Clearinghouse).
Beginning on MLK Day thousands of young people across the country will begin a "Semester of Service," a sustained service and learning framework that integrates standards-based curriculum with substantive service to the community.
In Atlanta, 16-year-old Darius Chinoy is spending his Semester of Service developing a peer-to-peer teen-driver safety curriculum, complete with music videos; his project kicks is aligned to English, civics and critical thinking standards. Westminster, CA middle-school students and their teachers are studying green abalone; their work is aligned to state science standards. And in El Paso, TX, 4th-grade teacher Lisa Schoenbrun guided her students as they wrote Kids in Action, a roadmap to creating service projects created by elementary grade-level kids for their peers; they'll be using the guide to build a children's library for kids who need more access to books.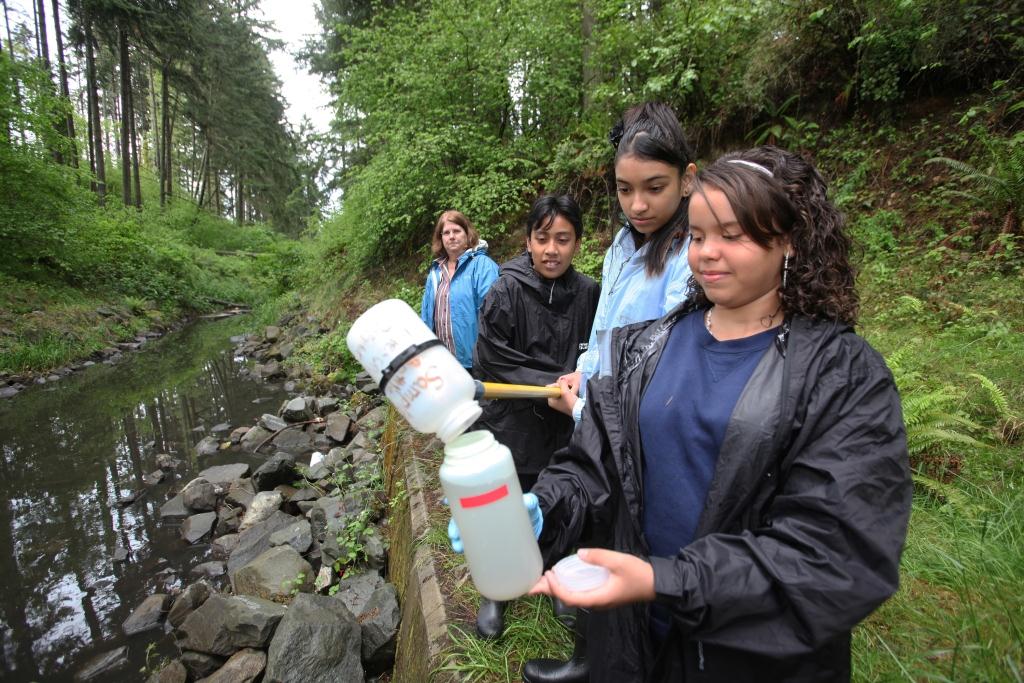 But these examples of intentional, high-quality and high-impact service-learning are the exception, not yet the rule.
America's young people are serving at record rates, yet fewer than 40 percent report serving through their schools. Just 24 percent of schools offer some sort of service-learning opportunities, often without the resources or support to effectively implement the curriculum. Maryland and Washington, D.C. are the only governments that, by statute, incorporate service-learning into curriculum.
When you consider the demonstrated benefits of service-learning, and the fact that kids spend the majority of their childhoods in the classrooms, the dearth of service-learning in our schools is simply unacceptable. We must create a culture of service in our schools.
I call on our leaders -- including President Obama, who is using his inaugural activities to issue a call to service, and Secretary Duncan, who so clearly appreciates the benefits of service -- to put service-learning on the national agenda.
I call on local governments and school districts to provide the framework and resources to support teachers and their students in standards-based service-learning.
I call on parents, teachers and especially our kids to ask for service-learning. Ask for opportunities for kids to improve themselves and their communities.
Martin Luther King so famously said, "Life's most persistent and urgent question is: What are you doing for others?" Together, let's create a culture where our children have the opportunity to begin answering that question now. I can't think of a more effective or efficient way to improve our kids and our communities, for today and for tomorrow, than by calling on our kids to serve.

Steven A. Culbertson is the president and CEO of YSA (Youth Service America), a nonprofit that improves communities by increasing the number and diversity of youth involved in service and service-learning. www.YSA.org or on Facebook.