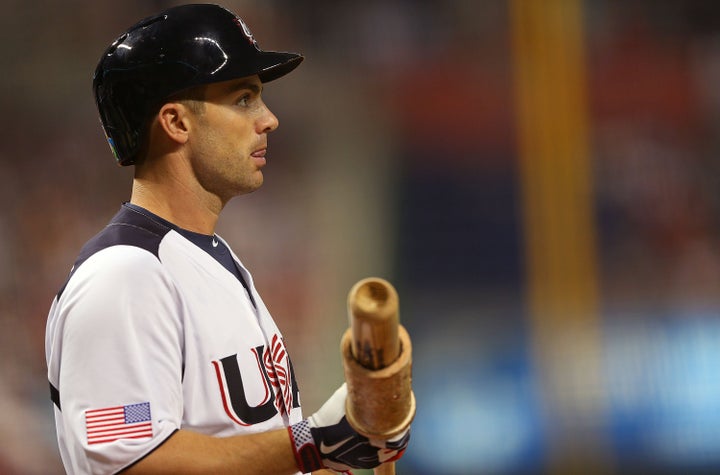 In July 2004, the Mets were at rock bottom. They were on the verge of their third straight losing season and the once hopeful Art Howe era had turned into a complete failure. The only bright spot at the time was the fact that the team had two promising prospects ready to break out in the Major Leagues. One was of course Jose Reyes, who went on to have a wonderful career as a Met, despite the controversial setting in which he left the team after the 2011 season. The other was David Wright, a scarily powerful hitter from Virginia who was destined to play for the team he rooted for growing up as a kid. As it turned out, he was all Mets fans could have hoped for and more, helping the Mets win their first division title in nearly 20 years and taking them to within one game of the World Series in 2006. Though the next half a dozen seasons would be marred by monumental collapses and never-ending drama surrounding the team, David Wright has always given Mets fans a reason to smile. In the near decade since Wright's debut that season, he has broken nearly every Mets offensive record and has become the true face of the Mets' franchise. We have seen him grow from a young kid into a mature leader, and he has the absolute utmost respect of everyone in that clubhouse.
So, despite everything that has happened to this team over the last several years from injuries to Bernie Madoff to Jason Bay, when the Mets announced on Thursday that they named Wright to be the fourth captain in franchise history (the other three being Keith Hernandez, Gary Carter, and John Franco), I was truly proud to be a Mets fan. While naming someone a captain doesn't necessarily add anything tangible to their accomplishments as a team, I see it as a sign of good things to come for this organization. Wright didn't just sign an $138 million deal this offseason for the money. I'm sure it helped, but if that's really all he cared about, he could have played out this season and received a lot more money from another team next winter. He signed that contract because he sees the future of this team and the potential it has to succeed.
Just like in 2004, the Mets are now in a position where they are coming off a series of losing seasons but are finally ready to win again. Maybe not this season, but with Zack Wheeler and Travis d'Arnaud getting closer every day to being Major League ready and with a lot of payroll coming off the books next season (Johan Santana, Jason Bay, etc.), the Mets are, for the first time in a while, in a position to succeed. And as he should, Wright wants to be here when that happens. He wants to finish what he started way back when because just like all of us Mets fans, he knows that we should have been the ones on top in 2006 had it not been for that devastating breaking ball that still haunts me to this day.
So today starts a new era in Mets history. Though I can't promise that 2013 will exactly be the kind of season Mets fans are longing for, I am confident that it will surely be a step in the right direction. I think I speak for all Mets fans when I say: Thank you, David, for instilling hope in all of us. I can say that we are all proud to call you our captain.