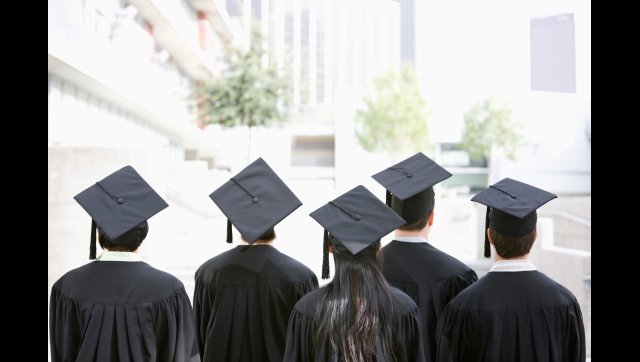 One of Florida's big pluses is Bright Futures, the scholarship program that offers high school graduates with good grades some financial help to attend a state college or university, no matter their chosen field of study.
And now that may change.
Tallahassee is talking about tailoring Bright Futures scholarships to students who major in STEM subjects -- science, technology, engineering and math. STEM, we've been told, holds the promise for broadening our economic base and attracting scientific talent and companies.
But discriminating against students interested in the liberal arts poses too great a risk to our state.
When I was in law school, I found the best-prepared students had studied literature, philosophy or mathematics as undergrads. They came equipped with the analytic tools needed to understand complex cases, and master the law school game early and easily.
A liberal arts education teaches students how to think, analyze and learn in different disciplines. Its broad background allows students to identify their intellectual talents and weaknesses, building a foundation that will guide them in their careers, interests and interpersonal relationships.

But facing financial pressures, Florida is talking about changing Bright Futures, which grants $425 million a year to about 88 percent of the students entering our colleges and universities.
It's worth noting that Bright Futures was started in 1997 as a way to encourage top students to attend Florida colleges. If its purpose was to keep our best and brightest closer to home, narrowing its scope now is just plain counterproductive.

If you want to fix the lack of qualified scientific and engineering workers in the labor force, there are better alternatives than tinkering with the one program that provides the greatest benefit to middle-class Floridians.

Instead, work on lowering the cost of living in Florida, which is steadily rising and close to parity with once-costlier northern states. We may not have an income tax here, but for the common worker, home and auto insurance costs surely make up any difference.

In terms of attracting qualified STEM teachers, try raising teacher pay to a level found in other states and provide better benefits. Great educators elsewhere are paid better than their Florida peers, but might consider a transfer to sunnier climes if we gave them a better offer.

And let's be realistic. The really bright kids in STEM vocations are going to attend Ivy League schools -- and top-tier universities like MIT, Georgia Tech and Cal Tech -- because Florida schools don't provide the stellar credentials they seek to become the best in their fields.

Eliminating scholarships for liberal arts students would be a tragic mistake, one that would just chase more of our best students -- our smart future workers -- out of Florida for good.
This article first appeared on June 22, 2012 in The Florida Voices

Steven Kurlander blogs at Kurly's Kommentary, writes a weekly column for Fort Lauderdale's Sun-Sentinel and is a South Florida communications strategist. His email is kurly@stevenkurlander.com