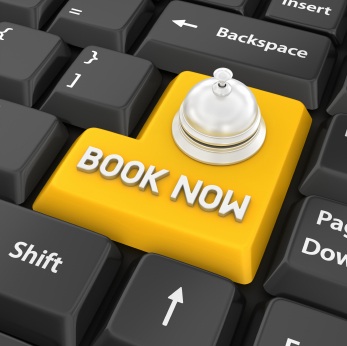 Question: My boyfriend and I recently spent some time at a really nice little inn in the Smoky Mountains. One nice touch is a blackboard in the foyer that welcomes all the guests, in alphabetical order. There were about 15 married couples on the board (like "Sather, Lucy and Bill"), but Jerry and I were listed separately -- and not even near each other because of the alphabetization. We were clearly a couple. I had made the reservation in both our names, for a room with a queen bed. I wanted to complain immediately, but Jerry didn't want to make a scene. Weeks later, I'm still upset -- mostly with the inn, but a little with Jerry, too. Don't you think I was right?
Answer: Yes, I think you're right to be upset. It's insulting to be treated as if your relationship were less important or less valid than those of other couples. Although I understand Jerry's not wanting to risk causing a scene, sometimes it's important to stand up for yourselves -- and for other gay couples -- by speaking up. That doesn't mean being rude, because a quiet word can be more effective than a shouting match, but it does mean making the point, firmly, that you expect to be treated like all the other coupled guests.
Hotels have been particularly tricky for gay couples. Many befuddled desk clerks have offered to "correct" reservations made for a queen or king bed when faced with two men or two women checking in, and it can be awkward at best to have to correct the correction. Hotel employees are rarely openly hostile to their guests, but they can be silently judgmental (or inadvertently discourteous) due to their own discomfort. Friend and writer Eric Marcus (author of What If Someone I Know Is Gay?) tells of a recent experience checking into a small hotel with his partner of 17 years, where the desk clerk greeted him and completely ignored his partner. As he explained to me, "Indeed, however seemingly small the oversight, it didn't feel small to us, and it made us feel less than welcome."
The small slights pale in comparison with cases of outright bias, like the gay couple turned away from a U.K. hotel in 2010 because of their sexual orientation, or the lesbian couple who were refused a booking for their wedding by the Wildflower Inn in Vermont. The British couple took their case to court and won; the thwarted brides filed suit and await a ruling. One of the brides-to-be explained, "We might not have only a right but a duty to speak up about it. It wasn't just about us. It was preventing other people from having the same negative experience around what should be such a positive life marker."
That's why it's important to speak up. Every slight or insult is also an opportunity to effect change. But what do you do in the moment? To address the chalkboard issue wouldn't require raising the pride flag (or, for that matter, your voice). In fact, it's always best to start by assuming there's been a simple mistake that can be easily rectified. In your case, you could have said, "Perhaps you didn't realize that Jerry and I are a couple, and we'd prefer to be listed that way along with the others." If the clerk couldn't or wouldn't make the change, you could ask to speak to the manager.
If you worry that speaking up would ruin your stay, you can always take up the battle after the fact. Call or email the hotel to tell them how their actions made you feel. Most hotel operators genuinely want their guests to feel comfortable, so you might be doing them a favor by letting them know. If you don't get satisfaction, take it up a notch by penning reviews on Yelp, Trip Advisor, and other similar sites. You'll be surprised by how much hoteliers care about their public image -- and how quickly they respond.
For those times when we need legal muscle to help enforce good manners, our community has powerful resources in Lambda Legal, the National Center for Lesbian Rights, and the ACLU. Save those big guns for big battles, though, and work out the smaller issues with a dose of savvy civility, knowing that each small victory helps us all advance.
And before you travel again, think about seeking gay-friendly accommodations that won't create issues like this in the first place. Look for establishments that belong to the International Gay & Lesbian Travel Association or are TAG approved. If you're headed to New York, check out The Out NYC (opening in March), which is not only gay-owned and operated but, in an ironic switch, promises to be "straight-friendly," too. Owner Ian Reisner explained why he felt the need to open a gay hotel: "We really wanted to create a resort for gay tourists and locals to call home, where you and your partner don't need to worry about getting the king bed you requested or asking the concierge about the best gay bars in the area."
Just beware that the term "gay-friendly" is now often used as a marketing come-on to LGBT folks and doesn't necessarily guarantee you a slight-free stay. And lesbian couples take note: just because a hotel claims to be "gay-friendly" doesn't mean it's women-friendly. Check out the hotel's website and online reviews. If the poolside photos are all of buff guys in skimpy suits, it may not be the kind of gay resort you had in mind. Chalk that one up to experience.
This column originally was published on Advocate.com.
Image: iStockPhoto.com
Steven Petrow is the author of Steven Petrow's Complete Gay & Lesbian Manners and can be found online at gaymanners.com. Got a question? Email him at ask@gaymanners.com, or contact him on Facebook and Twitter.