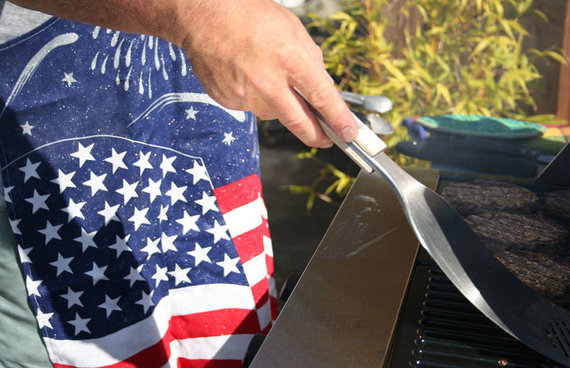 It's almost July 4th -- traditionally the busiest grilling date of the year. Not that this community hasn't been firing it up for months now. Hell, a lot of us (even in the Frost Belt) 24/7/365. If you're like me, you're always doing recon for new gear that can help you up your game at the grill. Here are 10 accessories that have caught my eye recently: great just got a lot better.
See past gear posts for more ideas:
The Coolest Grills of 2013
9 Must-Have Tailgating Accessories
9 Inspired Father's Day Gifts
SIGN UP for Steven Raichlen's UP IN SMOKE newsletter to learn more about barbecue!
READ MORE ABOUT GRILLING AT BARBECUEBIBLE.COM
--
Steven Raichlen is the author of the Barbecue! Bible cookbook series and the host of Primal Grill on PBS. His web site is BarbecueBible.com.