They arrive weekly at their assigned times, red and white DPS Reading Corps ID badges showing and, after signing in at the main office, proceed to one of the pre-kindergarten or kindergarten rooms from which their tutee emerges. It's time for the first of two, or sometimes more, 30-minute sessions gathered around a table in the school hallway or perhaps in an adjacent empty workroom. The project is Reading.
For nearly three years now, this scenario unfolds practically every school day morning across 70-plus elementary schools in every neighborhood of the city. The current corps of some 900 volunteers of all ages, who hail from 80-90 different communities across southeast Michigan, are retirees, employees of major corporations, business owners, current and former educators, and community residents. The Volunteer Reading Corps may be one of the strongest volunteer programs over time in Detroit's history.
The Detroit Public Schools Volunteer Reading Corps, a program geared toward helping the youngest learners with reading, began in late 2009/early 2010 when Detroit student performance on national academic assessments hit new lows. The community, its leaders and school administrators came together to call on an army of volunteer tutors to help ensure that all children would begin to read at grade level by grade three.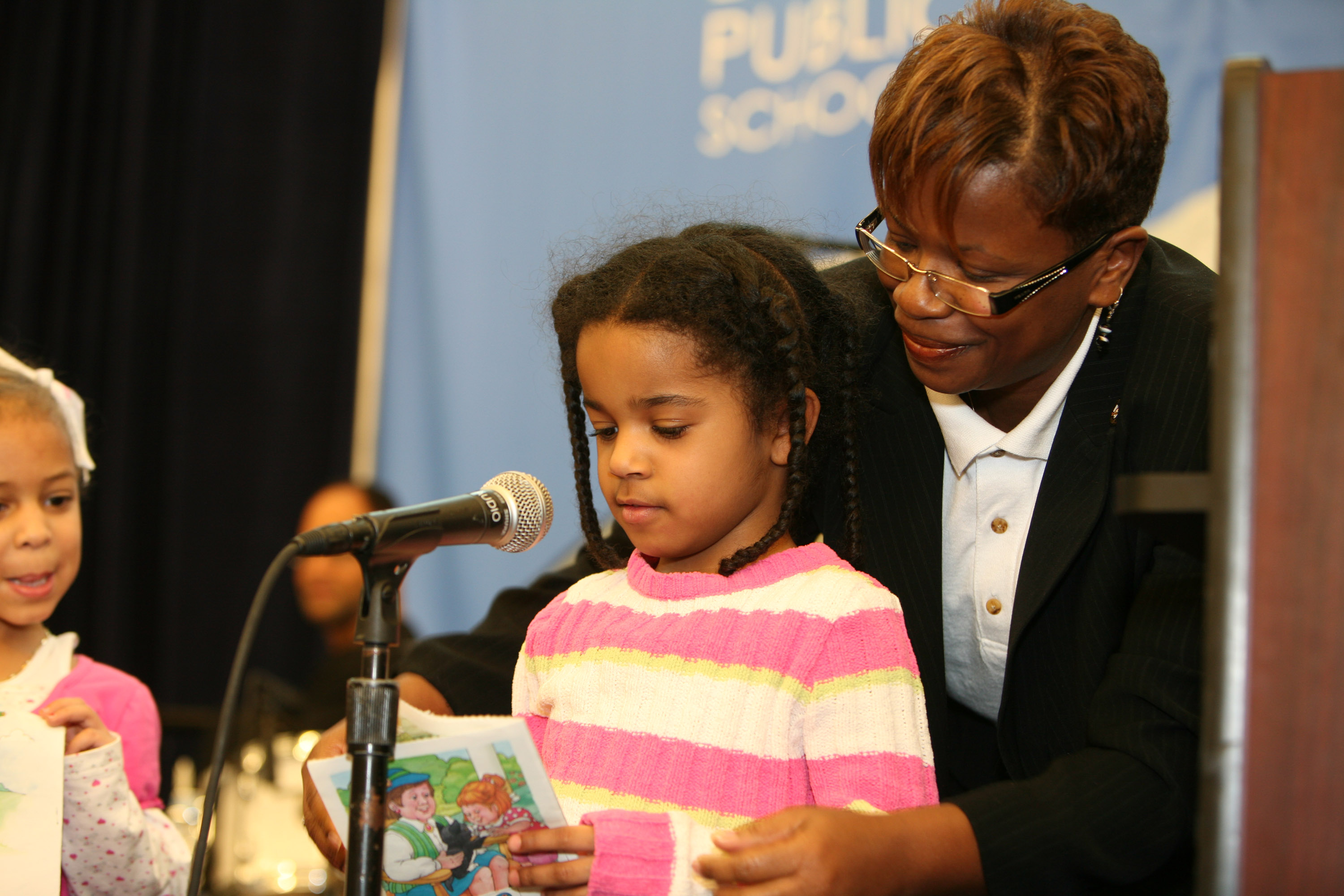 Research shows that it is extremely difficult for a struggling reader to catch up if the child is unable to read by the end of third grade. As a result, reading failure has exacted a long-term consequence for our children's developing self-confidence and motivation to learn as well as for their later school performance.
Reading Corps volunteers are expected to commit one hour weekly or bi-weekly to tutor two students for one half hour each. All new volunteers are assigned to pre-kindergarten. Returning volunteers typically "move up" as their students progress from grade to grade. Volunteers must clear a background check and take a photo ID for identification purposes. Everyone is fully trained in advance.
Now, in early 2013, in celebration of recent MEAP test reading gains and to issue a call for new Reading Corps volunteers, DPS is holding a Volunteer Reading Corps Rally and Training Saturday , March 2 at 10 a.m. at Renaissance High School. Current tutors will be saluted and many new tutors will be welcomed and trained.
Rally participants will include Detroit Public Schools leaders, Free Press Editor and Publisher Paul Anger, Detroit First Lady Yvette Bing, University of Detroit-Mercy President Antoine Garibaldi, Compuware Corp. Chief Administrative Officer Denise Starr and other Compuware leaders who have served as Reading Corps tutors, City Year Detroit Corps members, current and future tutors and the famous Curious George, among others.
Detroit Free Press columnist Rochelle Riley has agreed to serve as host and emcee for the event.
A strong presence at the March 2 rally would make a significant statement regarding the community's commitment to get this work done and would mark Detroit's ongoing commitment to make a brighter future for its school children.
To sign up, go to: http://readingcorpsrally.eventbrite.com/.