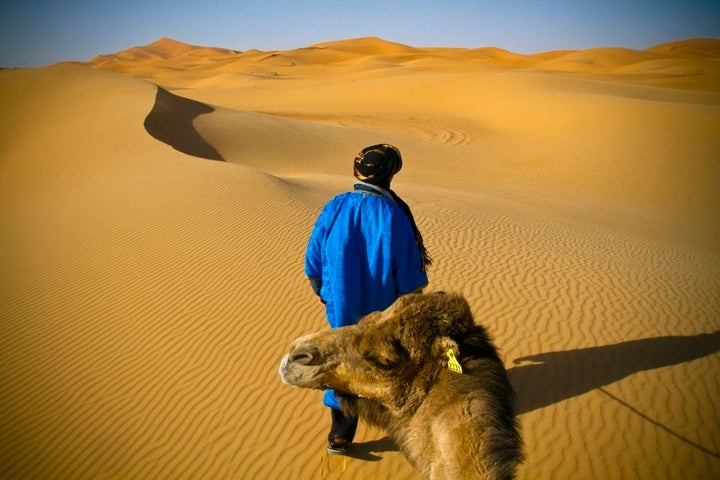 I am finally back home in the U.S.A. I travel every month of the year, mostly internationally, due to my work as an author, lecturer and historical researcher. After over 30 years of traveling the globe, I have seen it all!
It is nice to sleep in my bed again, although I must not get used to it: I leave again October 3 for Russia. So, where do I begin? I was in so many places that my head is spinning. OK, I will start with the beginning.
Iceland was fantastic as always. This country is so dear to me and the people are so kind and respectful. Part of my family back in the 800s left Sweden, raided Ireland for slaves and then went on to help colonize Iceland. This is recorded in a Saga by the Vikings and talks about one called- The "sword and the leaf" (Swerdlow). The rest of my family continued on with a group called "The Rus" (The Rose) to what became Russia.
Iceland produced a huge crowd at my lecture and the response and interaction was super. Even the manager of the hotel was interested and reads my site regularly. I also thought it was humorous and telling that along a main highway I saw a billboard that had the Icelandic flag + EU flag = Nei Takk (no thank you). The Icelandic people are not keen on joining the EU. They do not trust mainland Europe's politics or economy and feel that Iceland has been sabotaged by the leaders of the EU. On the day I left Iceland, it was announced on the news there that the economic crisis for the island nation was now over! I have my doubts about that, but hope springs eternal.
Then it was on to Manchester, England. It was so wonderful to see my old friends again! They live in the town or Warrington, 20 minutes from Manchester city center. From there I went on a road trip to Glastonbury, Stonehenge, Bath, Oxford and Birmingham, where I had my seminar and met with people I had only known over the internet.
The Tor at Glastonbury is intriguing. Supposedly, this region was visited by Joseph of Arimathea, who according to legend, gave his own tomb for use of Jesus after the crucifixion, before heading on to England.
In Glastonbury, there is the legend of the "thorn bush," taken from the Holy Land by Joseph of Arimathea and planted there. It only blooms, mysteriously, at Christmas and Easter! This tree has been attacked three times in the last few months. The last attack may have destroyed it for good.
Stonehenge was a bit of a disappointment to me. The ruins are kept behind a fence and can only be viewed from a distance. Yet, one can imagine what life was like here thousands of years ago when this place was built by Druids. What a story could be told by these stones!

Bath is a great place to learn about Roman-British history and see the only location in the UK that has hot springs. The museum there is spectacular and holds many fascinating artifacts like ancient coins, a human skeleton and ancient jewelry. Stay at the Abbey Hotel downtown. They have wonderful rooms, great food and you can walk to the baths.
Then I was off to hot and sunny Morocco! Whew! What a place. On the way I went through Faro, Portugal which was very lovely and then to Casablanca, which is a huge city. Not much to see there, so on to Marrakech. Here, it is like time stood still. The ancient mosques, palaces and the very crowded casbah/souk were fascinating. The incredible heat and even humidity were overwhelming. I got food poisoning while there and lost a lot of weight! Yes, Stewart is VERY thin now!
I stayed at Le Meridien N'Fis hotel which is like an ancient Moor castle with impeccable gardens and a welcoming swimming pool with bar. Take the city tour on a double-decker bus. Summer is very hot, so consider going in the cooler winter months.
I had the bright idea of shipping my backpack to Ireland in order to save on flight restrictions and carrying more things. Well, it never arrived and I wound up with little clothing in Ireland and the frustration of finding out where my bag went. So much for my bright ideas! (Just found out that my bag arrived in Ireland today. Now I have to have it shipped back to the U.S.!) Ireland is always wonderful. My friends there are so kind and generous and even gave me clothes to wear! We drove to Galway, which had very dense energy and a heavy feeling. We did not stay long.
Then it was off to bonnie Scotland! Hoot mon! Luckily, since I was given clothes in Ireland, I did not have to wear a kilt or shave my legs. It was windy so what others would have seen had I worn a kilt...
We went to Rosslyn Chapel and castle which were surprising smaller than I had anticipated. Lots of construction work was being done so the energies were disturbed. On to Edinburgh (pronounced "Edinburra") which I absolutely loved! There is much to see here so I would like to go back again sometime. It was fun to hear bagpipes playing on the street and to see King Arthur's hill outside the city. Many legends here, including the true origin of Scotland, which may have been ancient Egyptian.
After my lecture in Stirling, I returned to Iceland. On the way, my plane caught on fire! The pilot, in calm, Icelandic, down-played fashioned, announced that there was equipment failure and a fire on board, which was why we smelled gasoline and an acrid fume. He said we would be met in Keflavik with emergency crews and a fire brigade -- if we made it to Keflavik, I thought! Well, we did make it, and it was interesting to see men dressed in silver astronaut suits running up to the plane.

Man in silver suits examined the engine that caught fire in flight. Not an experience to be repeated!
After that it was on to NYC and then to Chicago. The drive back to Michigan in the cold rain was soothing and welcomed. Would I do it all again? Well, not exactly the same way, but, I am glad for what I learned and experienced.
Forgot to mention that I did a radio show -- Planet X -- from Liverpool. It was a great studio, a great host and his wife was also quite lovely and helpful. I have been invited back there in March to a conference sponsored by the radio show. I was in Liverpool during the Beatles festival which was exciting and cool. Of course, the mess and urine in the streets afterwards was a bit much.
OK. Enough said for now. Back to work for me.