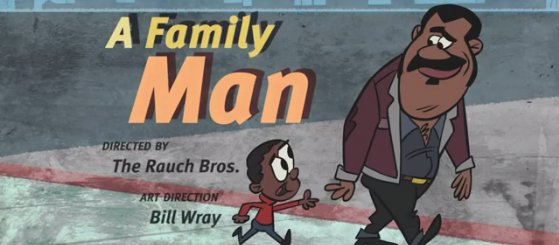 Samuel Black wanted his son Akhu to know that his grandfather was "a true family man." That's why he agreed to do a StoryCorps interview with his wife Edda Fields-Black. StoryCorps, a national nonprofit oral history project, records the stories of everyday people and preserves those stories for future generations at the American Folklife Center at the Library of Congress.
Samuel Black talked about how his father John L. Black, Sr., put in 16-hour days as a janitor with the Cincinnati public school system so that he could provide for his wife and 11 children. He recalls with humor and pride what a strict disciplinarian his father was, the enduring lessons he taught his children, the sacrifices he made, and the power of his look.
In 2010, StoryCorps began animating some of our audio segments. The latest, A Family Man, pays tribute to John L. Black, Sr. It's a great tribute to all fathers. Enjoy -- and pass it along to friends and family! You can also listen to more stories from our Griot Initiative.