By Lauren Brener, Internship Coordinator, Students Rising Above
Sometimes you just get lucky. I should know; it happened to me. After 21 years in sales, I was beyond ready for a change. Then a health scare -- what if I had very little time left? Is this how I would have wanted to spent my entire working life? That question was easy to answer, but "what next?" was not.
I kept thinking of the local TV news stories I'd seen about Bay Area kids who grew up enduring shocking hardships and poverty. There was Lily Dorman Colby, who went from a home filled with drug dealers and danger to being a ward of the court. Another student was Abbas Mohammad, who grew up in war-torn Afghanistan. After his father was killed by a land mine, Abbas spent part of his childhood weaving rugs eight hours a day to help support his family before arriving in America. These teenagers somehow held on to a positive, optimistic spirit and were trying to find a way to go to college. They understood that without a college education, their chances of having a career that would pull them out of poverty were bleak.
Students Rising Above was helping these kids achieve their dreams. Thanks to SRA, Lily is currently in law school at UC Berkeley. Abbas graduated from San Francisco State University and is doing IT support at a private school.
Joining the SRA Team
Still, I couldn't get their beautiful young faces from the TV news out of my mind. Besides donating to SRA, was there something more I could do? One way to find out! I started attending SRA meetings as a volunteer and learned that while the college graduation rate for their students was exceptionally high, the students lacked professional skills and connections. Often, this led to their getting pulled back into the circumstances they worked so hard to escape. They needed meaningful internships throughout college to gain the confidence, skills and connections crucial to landing a career-track job when they graduated.
SRA needed an internship program, so I made this new program my focus. Before long, I fell in love with the work and even more with the students. There was thrill after thrill each time I reached someone at a company who was willing to give our students a shot at a great summer internship. Then there was getting to know the students as they worked on their applications, their excited calls to tell me they got internship offers, hearing rave reviews from employers, and, ultimately, the big enchilada: seeing "our kids" launch their careers. I was over the moon when SRA hired me as their internship coordinator.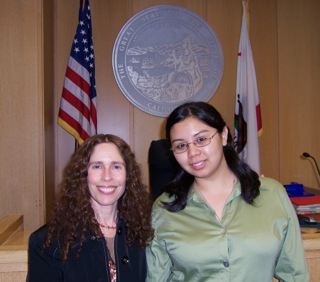 Disparities in Education
When I became involved with SRA, I knew there were extra challenges for first-generation college students, since I had been one. What I didn't fully understand before working with SRA students was the mind-boggling disparity of educational opportunity in America. This disparity has generational effects when young people don't have access to the kinds of careers that require a college degree.
How is it possible that, as a country, we accept large populations of our children not graduating high school, being academically ill-equipped even if they do, and not having access to college because they don't have money? If they manage to go to college, hard working, motivated kids from tough backgrounds face myriad obstacles. The tentacles of poverty throw roadblocks in their paths that simply don't exist for other students.
It's unacceptable that, at best, 34 percent of low-income first-generation students graduate from college. When I think that only about 2 percent of foster kids in America will graduate college, I'm outraged. When will we decide to honestly and effectively address this shameful situation? My personal answer is to try to help level the playing field by working with SRA, where 90 percent of our students make it through college.
Helping College Graduates Land Jobs
Of the many joys I experience in my work, the best part is watching the rising numbers of SRA students landing life-changing jobs once they get their degrees. Take Amily He, for example. When she was accepted into SRA, she had been living in the U.S. for only a year. The sole English speaker in her family, Amily worked multiple jobs in high school to help the family get by. Still, she excelled, and with SRA's help, went on to Harvard, got job training, and now has a rewarding job at Google. Tune in later this week when Amily shares her story of triumph.
I've always heard about people who find a passion and then it becomes their work. I can't believe I'm lucky enough to be one of those people!
Help SRA Help Others
SRA has helped hundreds of extraordinary young adults break the cycle of poverty through mentoring, college education, and job training. Please visit our page on CrowdRise, and support our efforts to change the lives of hard-working young men and women in our country. Thank you.