By Mary Frances Van Dyke, Style Section L.A.
As temperatures begin to fall, it's time to bust out your favorite cold weather accoutrement. And gloves are an especially fun way to winterize your outfit for the slightly chilly days in Southern California. There's just one minor problem -- it's nearly impossible to use your cell phone while wearing a pair of gloves (and if you are an iPhone user forget it -- you 'd be better off sending word via carrier pigeon). But rather than abandon a stylish pair of hand warmers, choose fingerless gloves or a pair that allows your index finger to easily slip out. Yes ladies, you can have it all. Side note, these make perfect stocking stuffers.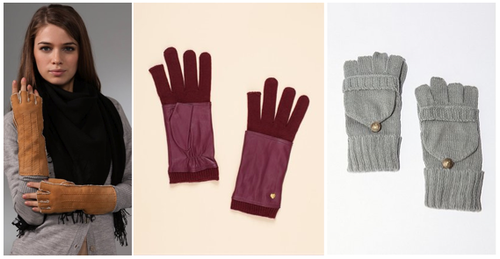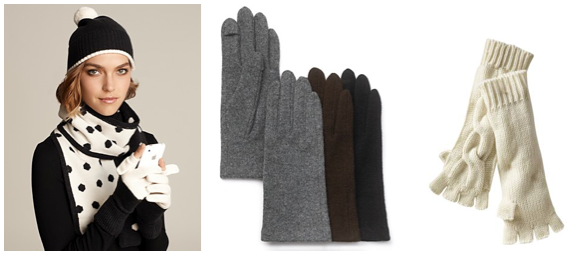 Row one, left to right: Club Monaco fingerless gloves, $98, Juicy Couture text-me gloves, $78, BDG convertible gloves, $12
Row two, left to right: Kate Spade gloves, $95, Echo glove with texting slit, $32, Gap fingerless gloves, $19.50
For more of the best in Los Angeles fashion, style shopping and culture visit Style Section L.A. and our daily blog, The Spiel.