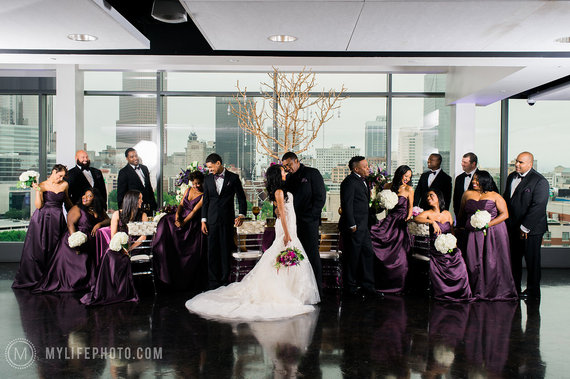 "Surprise..." the word escaped the bride with childlike uncertainty. The room was silent. We were all waiting for her mom to respond but none of us knew what that response would look like. You see, the bride's mother had never seen her in her wedding dress. She hadn't even seen a picture of her in it. When she walked in the door, there was her only daughter standing in her wedding gown. She gasped and froze in place as the tears streamed down her face. Her mom nervously took a few steps closer, then the bride broke the news that the wedding was taking place later that day and not months from then. "Oh, is it?!" After about a minute, she walked over to the bride and hugged her as they both cried. Not only was her mom in shock, but I was too because I couldn't believe how perfectly this moment played out.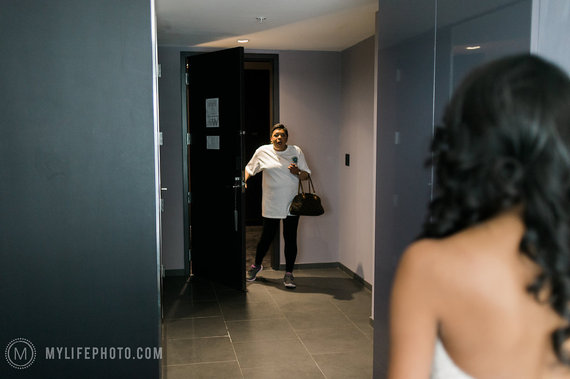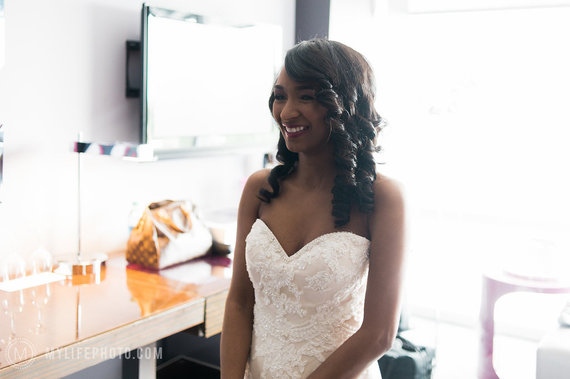 The entire day was full of moments like this. When her bridesmaids walked in the door, some of them gasped and cried because the bride was so beautiful. The groomsmen played it cool but they were all surprised. One of the greatest moments was when the traditional wedding march began to play and the groom walked in with his daughters. The guests all teared up.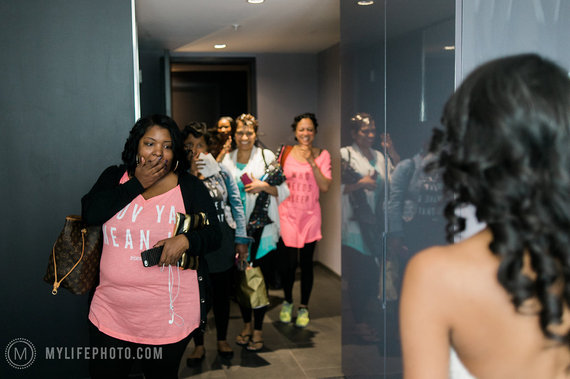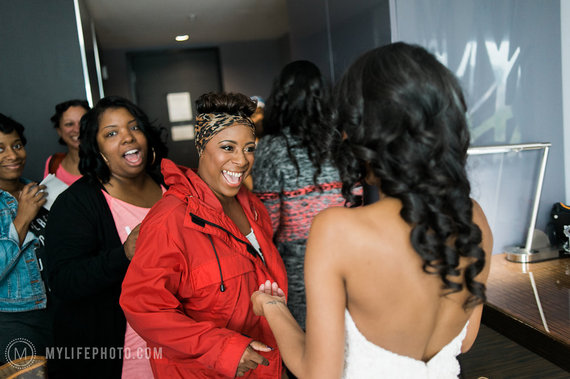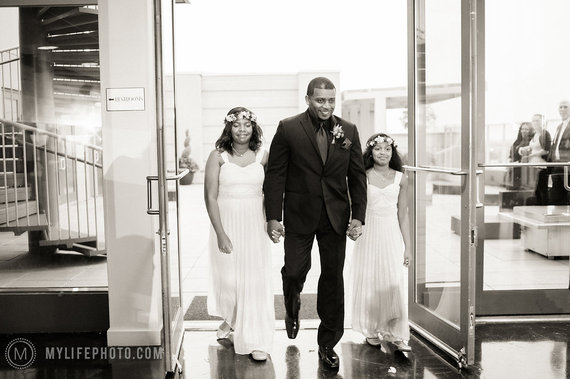 Surprise weddings are the new trend and here are some tips to make yours a success:
1. Get your story together. In order to keep the questions to a minimum and cut down the confusion, you and your fiancé have to be on the same page about your story. Yes, there will be some lying that you'll have to do but it'll all be worth it in the end. This particular couple told all of their friends that they would be getting married in June. They invited everyone to an engagement party which was the actual wedding. When her bridesmaids asked questions, she gave a vague answer and eventually they stopped asking.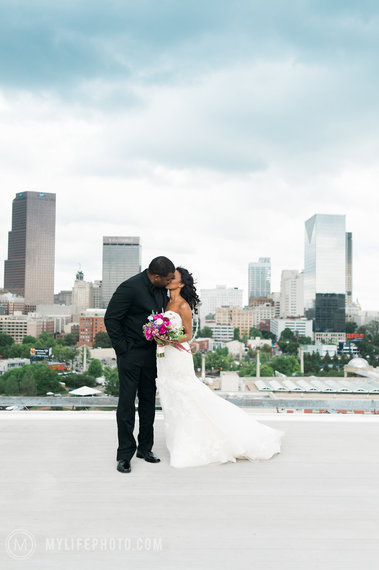 2. Prepare your bridal party. I told the bride to tell her bridesmaids that they'll be having a photo shoot before the engagement party so that they would have their hair done. This was key to the day because we didn't have time for everyone to get their hair done after the surprise. Personally, I would be upset if I showed up thinking that it was going to just be an engagement party but it was really a wedding that I was in.
Since all of the groomsmen were coming in from out of town, I had them order their suits from a store that had locations nationwide. The groom explained that it would be easier to pick their suits up in town when they arrived instead of travelling with them. It all worked!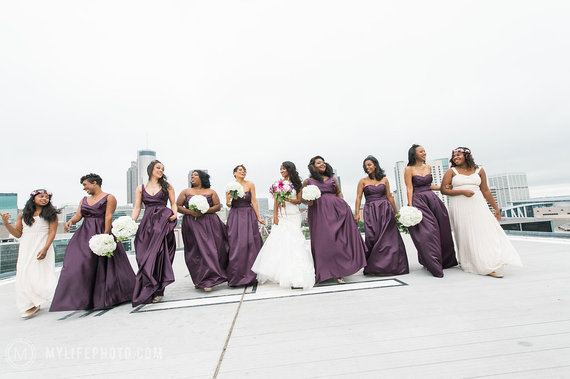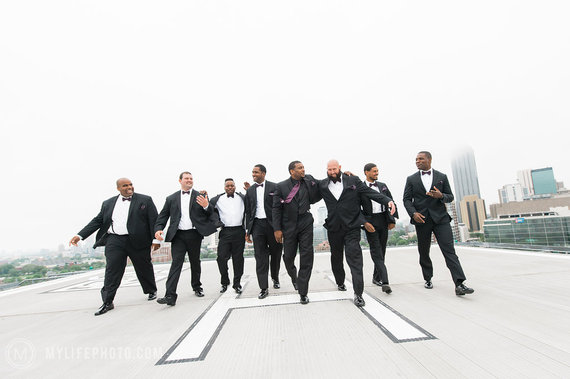 3. Be prepared for some backlash. Some people will feel left out. They will let you know how they felt as soon as the festivities are over. They'll tell you that they should have been a bigger part of the day. Listen, people will feel this way whether your wedding is a surprise or not. You just have to be ok with some hurt feelings.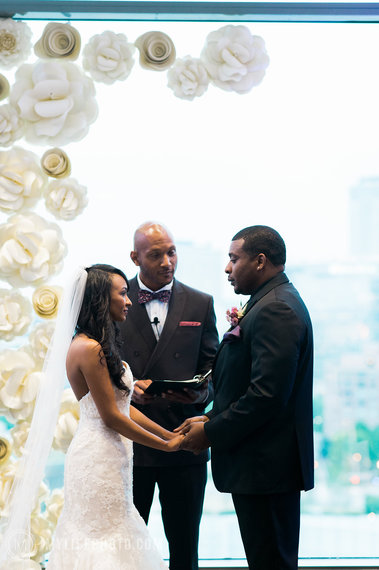 4. Hire a wedding planner. I've given this advice many times before but I can't stress how hiring a wedding planner is imperative to the success of your surprise wedding. I've had weddings that were so logistically taxing but this one took the cake.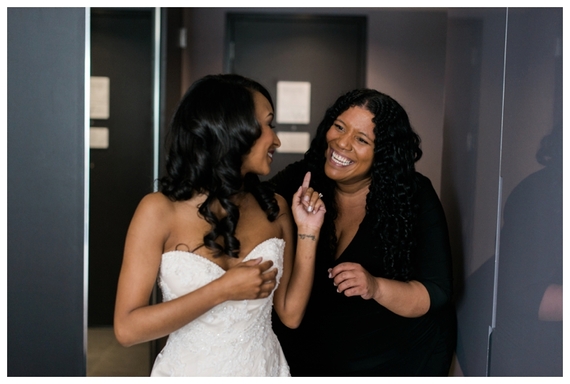 5. Chose one friend to tell and one friend only. During my first conversation with the bride, she said numerous times, "I've wanted to elope since I was in the 4th grade..." Meaning, "I really don't care about having a wedding." Luckily, her groom wasn't OK with eloping. I suggested that they have a surprise wedding because I wanted the bride to be excited about this day and by adding the extra element of the surprise, I figured that would be all that she needed. I told her that she was allowed to tell one person only. Keeping a secret for seven months from your closest girlfriends is pretty excruciating so I allowed her to tell her maid of honor.
Having the maid of honor in on the secret made handling the bridesmaids a piece of cake. I suggested that we collect the dresses and have them hanging in the hotel room when they arrived to maximize the surprise. I was able to communicate with her and find out what the bridesmaids were saying behind the scenes and put out fires through her.
6. Have fun with the idea. My clients decided to film all of their vendor meetings so that they could have the whole experience on film. There are memories while planning that are often forgotten, which is unfortunate but this couple has them for a lifetime.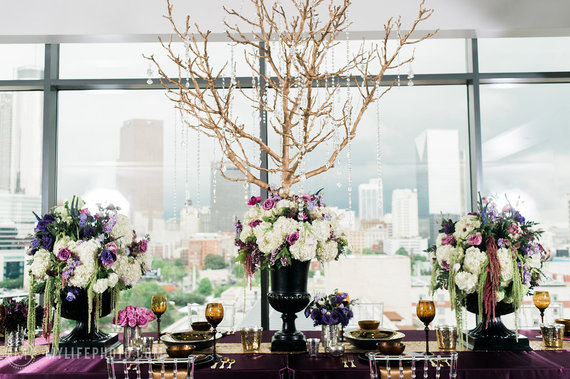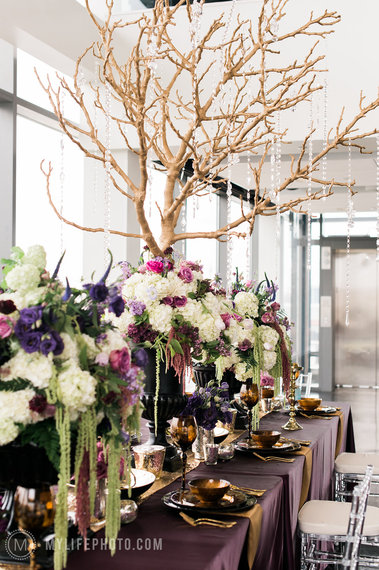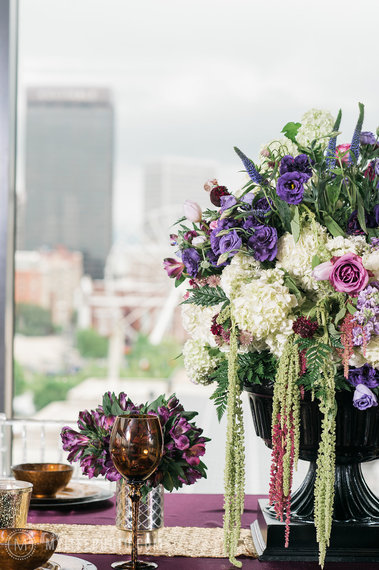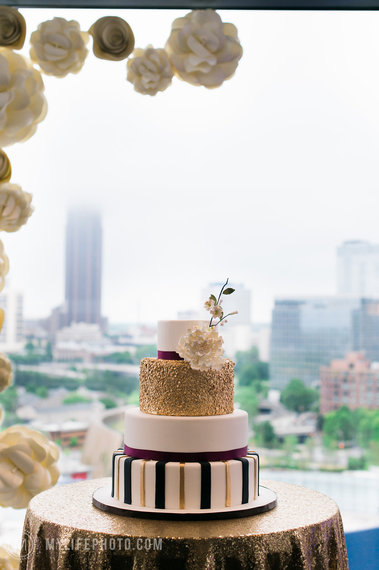 Listen up, guys, no matter how many weddings your guests will collectively attend throughout the years, yours will be the one that keeps them talking.
Nisan & Hanz .:. The Surprise of a Lifetime (Sneak Peak) from Eric Blanks on Vimeo.