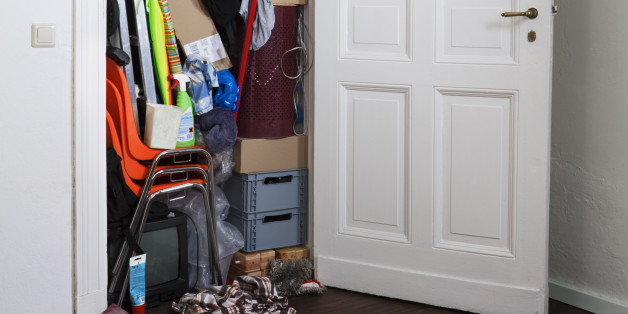 By: Joe McGauley
Whether you live in an awesomely tiny home or are just exhibiting early signs of hoarder-dom, it's nice when you can easily cram your clutter out of sight. With that in mind, we've rounded up five otherwise normal-looking pieces of furniture sporting secret storage compartments, just in time for all that spring cleaning you're totally going to maybe do just a little of.
The Pinch Coffee Table
Price: $2,470
The makers of the Pinch are quick to compare it to a burlesque performer, in that it "revels in the fact that it's infinitely more tantalizing to conceal than to reveal." It does so by allowing you to show off your more high-brow mags by hanging them from their bindings via a series of taut wires, while offering up a shadowy and dark stash spot on the "pinched" end to stash the rags you'd rather keep concealed.
The Egg Mirror
Price: On request
If you'd prefer people not mistaking your entranceway for the valet kiosk, this handsome teardrop-shaped mirror conceals a panel of key hooks and tiny compartments to keep all the other little stuff you'd rather not forget when you're running out the door. Also helpful? These 10 space-saving hacks for your tiny apartment.
The Missy Cave
Price: $899
Bearing the name of where Ms. Elliot goes when she can't stand the rain, this geodesic wooden piece is a sleek-looking hollowed out side table. With a single opening on one edge, you can easily stuff random crap in the "Cave" and turn it towards the wall, or leave it empty to let your shy pets hang out in peace.
You won't want to miss out on the other 2 awesome home storage hacks, only at Supercompressor.com!
More from Supercompressor:
17 Genius IKEA Hacks That Will Change Your Apartment Forever
Like Supercompressor on Facebook: www.facebook.com/Supercompressor
Also on HuffPost:
PHOTO GALLERY
Invisible Furniture