By: Joe McGauley
There's nothing wrong with going full tourist when you're visiting a new state--you'd be blowing it if you didn't make time for a trip to The Statue of Liberty or the Golden Gate.
But it's also important to go off-guidebook and hit up some of the more overlooked treasures. To help you build out a robust itinerary for your next cross-country road trip, we polled friends, coworkers, and our good ol' pal the Internet to cull together a list of the most underrated tourist destinations in all 50 states and Washington, DC. It's entirely possible that you'll disagree with our picks, so feel free to leave yours in the comments!
More: The Richest Person From Every State, Ranked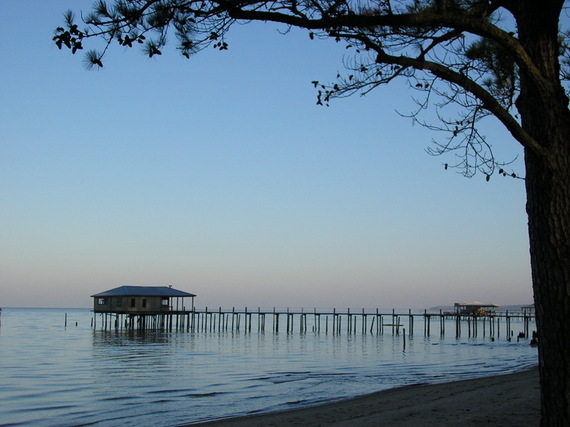 Credit: Flickr/Christine McIntosh
Alabama
Mobile Bay
This large inlet on 'Bama's Gulf coast is the country's fourth largest estuary, and is dotted with several quaint shoreline towns along the eastern shore. Apart from the stunning sunsets, the area is also treated to a natural phenomenon known as a "jubillee" in the summer months, when fish and crabs swarm the shore and make it incredibly easy for anyone nearby to catch them.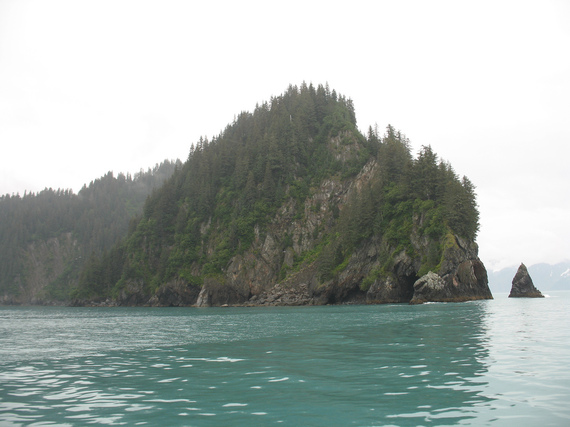 Credit: Flickr/dmcdevit
Alaska
Kenai Fjords National Park
Seward
On the smaller side by Alaskan State Park standards, Kenai is nonetheless a breathtaking 1,000 square mile showcase of the state's natural beauty. You'll want to catch a boat tour to see the most of what it has to offer, including its namesake fjords, glaciers, tiny coastal towns, and the Harding Icefield.
Arizona
Sedona
This small town near Flagstaff has the winning combo of majestic natural beauty (canyons, red rock formations, etc.) and a thriving downtown arts community filled with galleries, spas, and new age-y shops. And even if you're not a church-goer, don't miss the Chapel of the Holy Cross, which magnificently sits as if it were birthed from the top of a 1,000 foot rock face.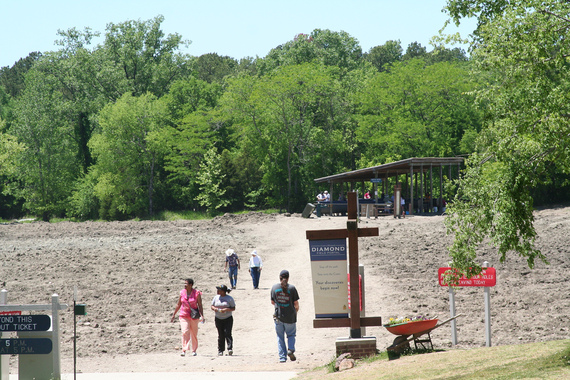 Credit: Flickr/Amy the Nurse
Arkansas
Crater of Diamonds State Park
Murfreesboro
Perhaps the only state park in the country where people regularly walk out richer than they were walking in, this 911-acre spread features the world's only diamond-bearing site accessible to the public. For a fee, visitors can dig around the fields searching for the gems, and you're allowed to keep any you find regardless of value. If you don't believe you'll find anything, consider this: since 1972, people have dug up over 29,000 diamonds.
California
Devil's Slide
San Mateo
You'd be blowing it by not making a pit stop here on any drive down the Pacific Coast Highway. The insanely scenic stretch of the PCH that wraps precariously around these towering hunks of earth once carried traffic, but has since been closed due to safety concerns and turned into a 1.3-mile hiking/biking/jogging trail, where you can perch and soak up the spectacular views.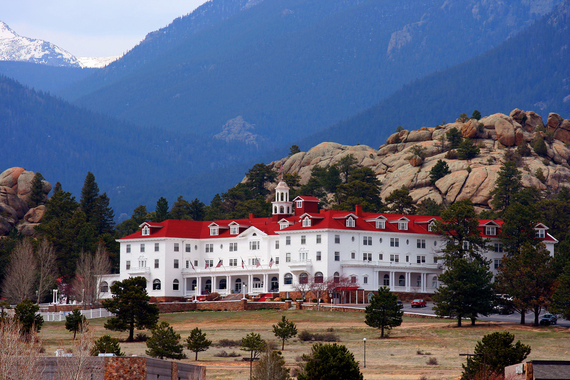 Credit: Flickr/wakedawg
Colorado
The Stanley Hotel
Estes Park
Best known as the place that inspired Stephen King to write The Shining, the 114 year old Stanley Hotel has a very real reputation for being haunted, thanks to reported ghost sightings and phantom music coming from empty rooms, The scenically situated resort's history isn't all spooky, though, considering it was transformed into Hotel Danbury for the first Dumb and Dumber.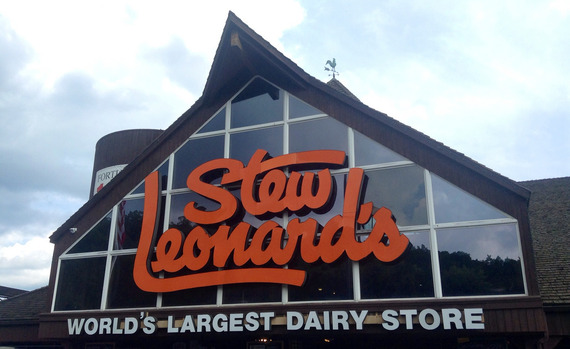 Credit: Flickr/Mike Mozart
Connecticut
Stew Leonard's
Four locations
According to at least two people on the Supercompressor team, this landmark chain of grocery stores is peerless. The New York Times has even declared it the "Disneyland of Dairy Stores," thanks to a layout that sends customers all the way through the store past animatronic farm animals, employees dressed in costume, and copious free samples. As if that weren't reason enough to want to visit, it's also been deemed one of the 100 best places to work for ten years in a row by Fortune.
Delaware
Fort Delaware
Delaware City
Sitting on the decidedly un-militaristic-sounding Pea Patch Island, this sprawling fort was originally used by the Union to hold captive Confederate prisoners of war, political prisoners, and federal convicts. It was built with enough barracks for up to 10,000, and even had its own 600-bed hospital. These days, you can take a ferry over and tour the grounds, and if you're feeling particularly ambitious there's an annual triathlon where entrants retrace the route taken by the 52 prisoners that escaped during the Civil War.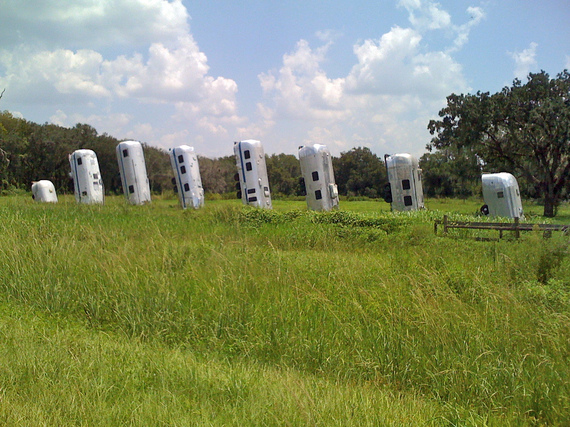 Credit: Flickr/Marco
Florida
Airstream Ranch
Dover
Any avowed Airstream fan (and really, who isn't) should make the pilgramage to this Stonehenge-esque homage to the legendary RV. It's weird, sure, but then again you are in Florida.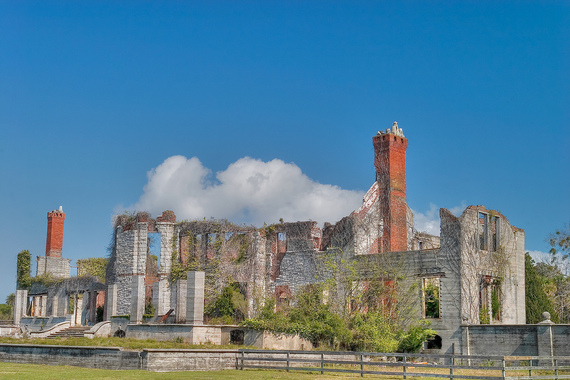 Credit: Flickr/Matthew Paulson
Georgia
Dungeness Ruins
Cumberland Island
Once the playground for the Thomas Carnegie family who at one point owned 90% of Cumberland Island, Dungeness was a Queen Anne-style mansion that fell victim to arson in the late 1950s. You're free to tour the ruins as well as the still-standing Plum Orchard mansion nearby, which was constructed for one of the Carnegie sons at roughly the same time.
Hawaii
Waipio Valley
Waimea
A little out of the way but well worth the trip, Waipio Valley was once the capital and permanent residence of Hawaiian kings, and you'll recognize why the moment you catch sight of it. While you can drive to a lookout, the best viewpoints are only accessible by foot via a steep and difficult hike.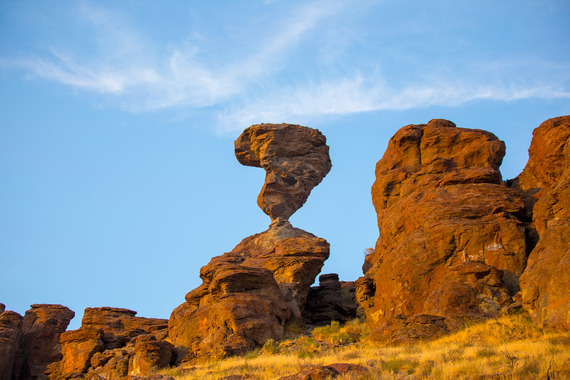 Credit: Flickr/Terry Robinson
Idaho
Balanced Rock
Castleford
Roughly a 50 minute drive from Twin Falls, this freakish wind-carved rock formation stands 48 feet tall and weighs a terrifying 40 tons. BYO selfie stick.
Illinois
Robert Allerton Park
Monticello
Touted by some as the Midwest's must beautiful park, this 1,500-acre meticulously landscaped estate's grounds were dreamed up by the industrialist and philanthroper Robert Allerton, who transformed them into a fantastical series of gardens bedecked with Neoclassical statues and Far Eastern art.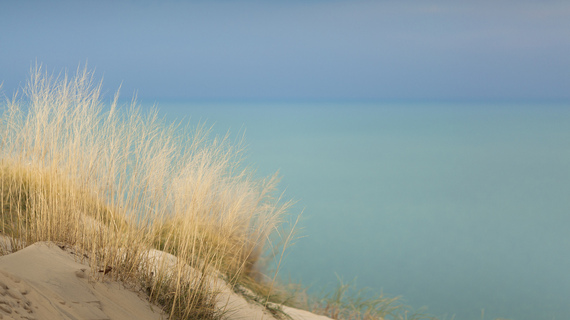 Credit: Flickr/Aurimas
Indiana
Indiana Dunes National Park
Porter
Not quite what you imagine when you think of the Hoosier state, the idyllic Dunes shoreline hugs about 15 miles of Lake Michigan and boasts over 45 miles of hiking trails through all types of terrain. Eat your heart out, Pawnee.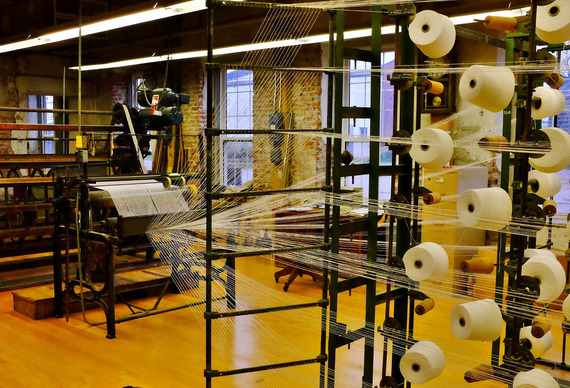 Credit: Flickr/Neal Wellons
Iowa
The Amana Colonies
These seven villages near Iowa City were formed back in the 1800s by a cadre of German priests who fled their home due to religious persecution. For nearly a century, the communities maintained a mostly self-sufficient local economy, relying on their specialized craftsmanship and farming techniques. Once the Depression hit, though, they voted to shift focus to become a for-profit entity, and today thrive on visitors who come to buy their top-notch handcrafted goods and soak up the vibes of a simpler time.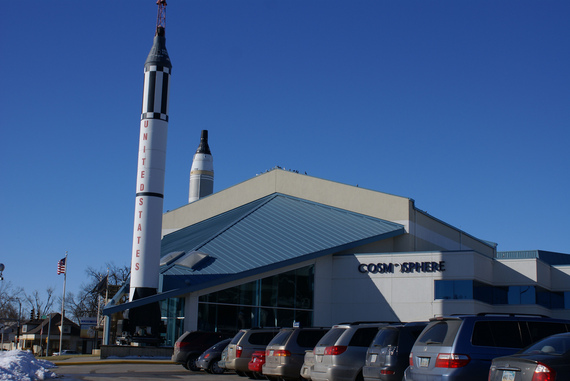 Credit: Flickr/Brian McGuirk
Kansas
Kansas Cosmosphere & Space Center
Hutchinson
Kansas may not strike you as the sort of place that would house one of the country's greatest bounties of space travel ephemera, but the Cosmophere begs to differ. Inside, the museum is stocked with loads of significant artifacts from space exploration including meticulously restored early American and Russian rockets, and a whole bunch of Apollo-era remnants.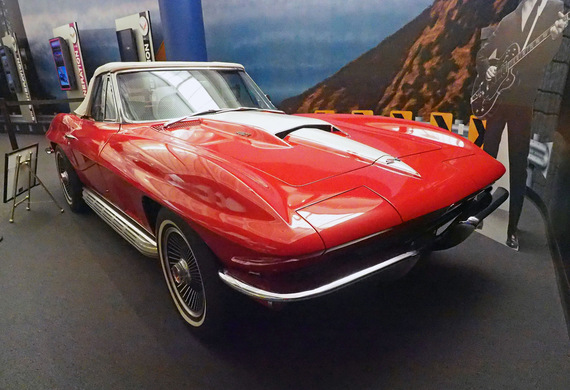 Credit: Flickr/David Ellis
Kentucky
The National Corvette Museum
Bowling Green
Once you've sobered up enough to leave the Bourbon Trail, head over to this domed 'Vette Mecca, which is just a quarter mile down the road from the plant that's been making them since 1981. Just be glad you weren't there last year, when a sinkhole opened up beneath the display floor and swallowed up eight one-of-a-kind vintage whips.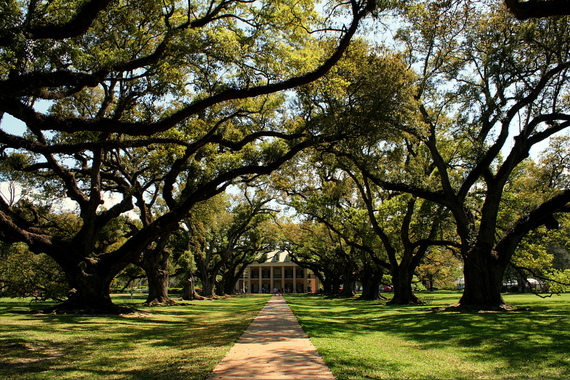 Credit: Flickr/Marit & Toomas Hinnosaar
Louisiana
Oak Alley Plantation
Vacherie
One of the most accurately and well-restored plantations in the South, its eponymous fantastical alley of oak trees have caught the eye of many Hollywood location scouts--it's been used as a filming location for big-name projects like Interview With The Vampire, and True Detective.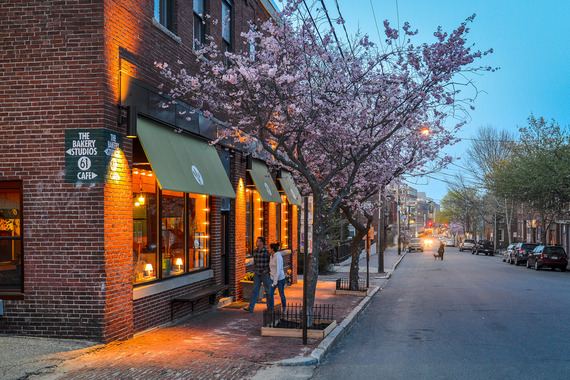 Credit: Flickr/Corey Templeton
Maine
Portland
Take a break from the beach and hit up the Old Port section of this harbor city, home to a thriving arts community, amazing food, breweries, and, of course, a ton of lobster. Just a heads up, like a lot of other things in the state, it's better in the warmer months.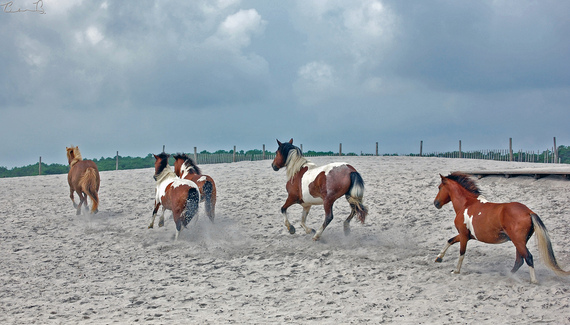 Credit: Flickr/Ben Beard
Maryland
Assateague Island
Among other things, this 37-mile long barrier island is a sanctuary for wild horses, which roam the beaches in close proximity to humans. It's also an ideal backcountry camping spot, especially if you kayak to some of the more remote areas on the Bay side.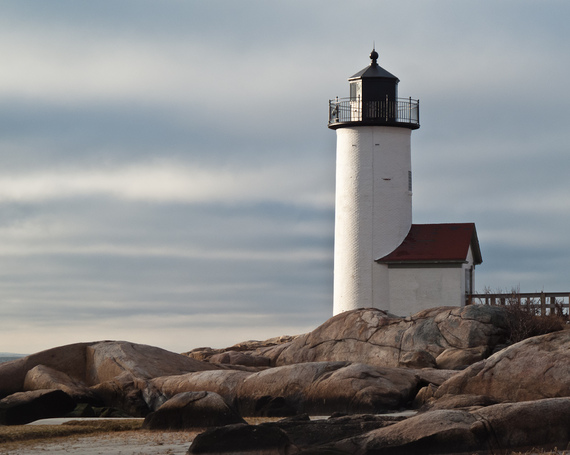 Credit: Flickr/aleph78
Massachusetts
Cape Ann
Gloucestor, Essex, Manchester-by-the-Sea, and Rockport
Overshadowed by its popular southerly cousin Cape Cod, Cape Ann doesn't get nearly the recognition it deserves. Just 30 miles Northeast of Boston, it packs all the charm and beauty you'd find in heavily trafficked New England beach towns in a quieter package.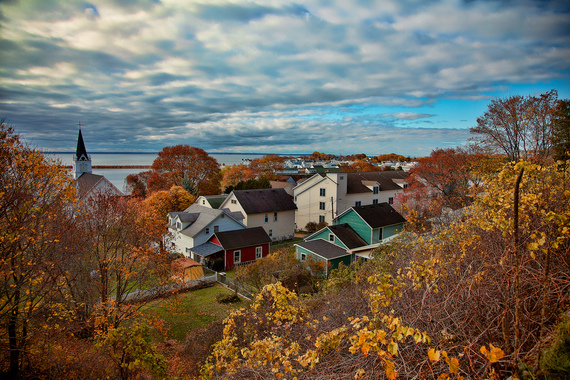 Credit: Flickr/Joey Lax-Salinas
Michigan
Mackinac Island
This four square mile island has a year-round population of under 500 people, though during the summer months it revs up into a proper retreat with a bustling little main street, well-groomed beaches, and a number of boat-related events. To maintain its charm though, there's a unique local ordinance that prohibits the use of any motor vehicles on the island. In fact, it has the distinction of having the only state highway in the nation where cars are banned.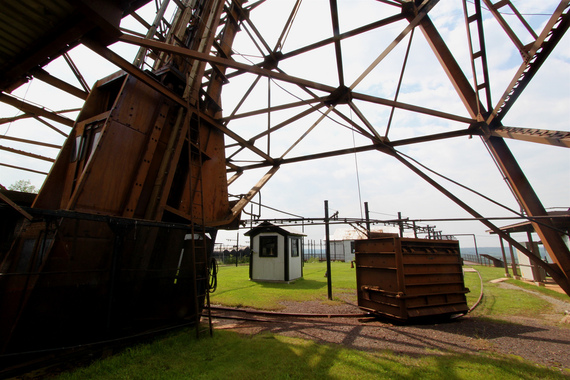 Credit: Flickr/Roy Luck
Minnesota
Soudan Underground Mine State Park
Soudan
The state's oldest, deepest, and richest iron mine, Soudan actually stopped being an active one in 1962. It has since been taken over by the University Of Minnesota to conduct specialized physics experiments thanks to its very low rate of cosmic rays down at its lowest level of 2,341 feet below ground. So long as you don't think you'll have a panic attack in one of the mining cars down, there are regular public tours of both the laboratory and historic mining facilities.
Mississippi
Ocean Springs
In the heart of the Gulf Coast only a few miles from Biloxi, this historic resort town was founded in 1699 and served as the first permanent French outpost in French Louisiana. Despite being badly damaged by Katrina, it's managed to resurrect its flourishing community of artists, performers, and merchants that give the area its charm.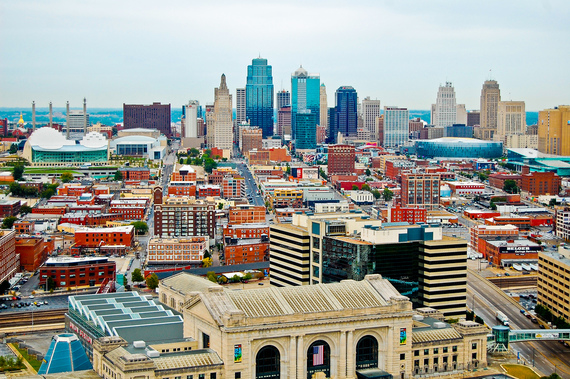 Credit: Flickr/Missouri Division of Tourism
Missouri
Kansas City
Overshadowed by its brother St. Louis, KC has earned a reputation for being a much hipper city than it gets credit for. It's packed with museums and has a solid music scene, not to mention the legendary BBQ, all of which helped it land the #4 spot on Travel + Leisure's 2015 list of Most Cultured Cities.
For the underrated tourist attractions in the other 25 states, head over to Supercompressor.com!
More from Supercompressor:
The 20 Most Bizarre Traffic Laws In America
Like Supercompressor on Facebook: www.facebook.com/Supercompressor
Also on HuffPost:
PHOTO GALLERY
Under-The-Radar Vacation Destinations