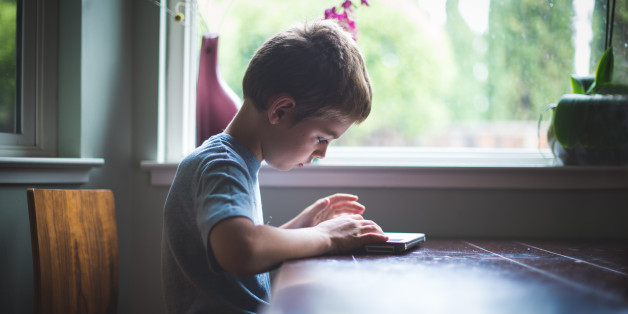 Nearly any book you can think of can be read as an electronic book (e-book) today. Granted, reading an electronic book on a computer never really took off as a trend, but the advent of electronic readers (e-readers) started the turnaround. Today, general purpose devices like smartphones and tablets make it easy and convenient to read e-books. But do children actually read e-books? What do parents feel about that? A recent research brief by Common Sense Media on Children, Teens and Reading sheds some light on this.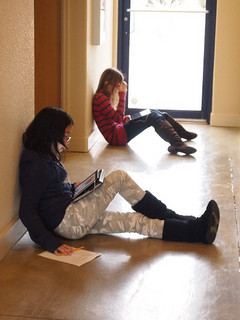 Children actually still have a fondness for print books, although that preference is going down over time. While 66 percent of nine-to-17 year olds stated a preference for print books in 2010, that number dropped to 58 percent in 2012. The study cited offers a hint that electronic reading may, in fact, contribute to more reading among young people. One in five children, especially boys, who have read an e-book say they are reading more books for fun.
Having said that, parental attitudes towards electronic reading have remained steadfastly grim. According to a Pew survey cited in the report, "among all parents of minor children, 81 percent said it was 'very' and 13 percent said it was 'somewhat' important that their children read print books." Here is an excerpt from the report citing another study:
In spring 2013, the Cooney Center conducted a national survey of parents of two- to 10-year-olds (Rideout, 2014) and found that 38 percent did not own either a tablet or an e-reader, 32 percent owned one and their child used it for reading and 32 percent owned one but their child did not use it for reading. Among the latter group, some of the top reasons why the child did not use the e-reading device were: because the parent prefers the print experience (45 percent); because the parent doesn't want the child to have more screen time (29 percent); and because the parent believes print is better for their child's reading skills (27 percent).
The report suggests that the electronic platforms on which children read offer a whole host of distractions including games, apps, websites, YouTube and all kinds of ways to watch movies and videos. As Kathryn Zickhur from the Pew Research Center says in the NPR's coverage of the report:
If a kid is looking at a book, you can assume he or she is reading. But when it comes to looking at a smartphone or tablet, who knows? "We've heard from middle and high school teachers that sometimes the Internet is wonderful for highly-motivated students to do deep and expansive research," says Zickuhr. "But on the flip side, obviously there are many distractions on the Internet."
Of course, tools like Mobicip can help reduce or restrict some of these distractions. Whether parental attitudes towards electronic reading will change over time remains to be seen. But it is a given that children and teens are showing an increasing preference towards electronic reading. This coupled with the fact that e-reading may have a positive outcome should lead parental attitudes changing in that direction. So what do you do as a challenged e-parent? At the very least, follow the sage advice from Jim Steyer, CEO and founder of Common Sense Media:
"Kids with parents who read, who buy or take books out of the library for their kids, and who then set time aside in their kids' daily schedule for reading, tend to read the most," he says -- whether it's on a book, an e-book or some other gadget.
Photo credit: flickingerbrad / Foter / Creative Commons Attribution 2.0 Generic (CC BY 2.0)