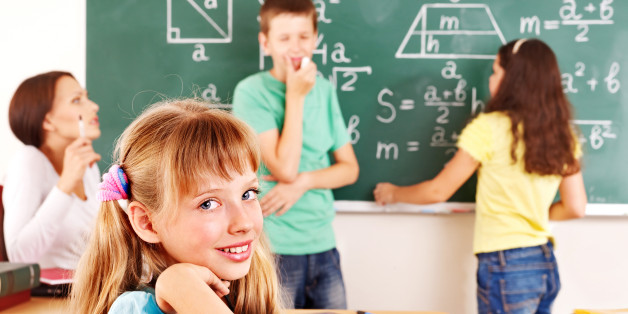 Schools are embracing digital technologies like never before. However, many parents have a mistaken notion that the tablet or laptop replaces previously-used physical mediums, like the textbook or notebook. Some others acknowledge that it is a good consumption device, where students can review content posted by the teacher or school. All it takes to flip the switch is one look at a teacher using technology for learning in a simple and intuitive manner.
Monica Burns, a former elementary school teacher in a 1:1 classroom, uses Geoboard -- a virtual manipulative app -- to reinforce math concepts and promote higher order thinking skills.
Geoboard is an app that is all about the activity you choose to do with it, as opposed to leading students in a particular direction. Sometimes it's easy to think that an app alone will teach to a standard, but as educators, we know that it's all about getting students thinking, talking, and working together -- those practices will produce the most meaningful results.
There are plenty of geometry tasks that students can complete with the help of Geoboard as they begin finding the area of polygons using unit squares, explore the relationship between perimeter and area, and discuss the attributes of different shapes.
On top of the learning itself, Ms. Burns suggests students could use what they created and present it in the form of a poster (using Pic Collage) or presentation (using Explain Everything) to explain their work. This instills a sense of ownership and pride, and promotes a deeper understanding of the subject matter.
Skeptical? There is a simple test. Just have your kids create something, anything, using these apps. Then let them show off their work and see if that convinces you.