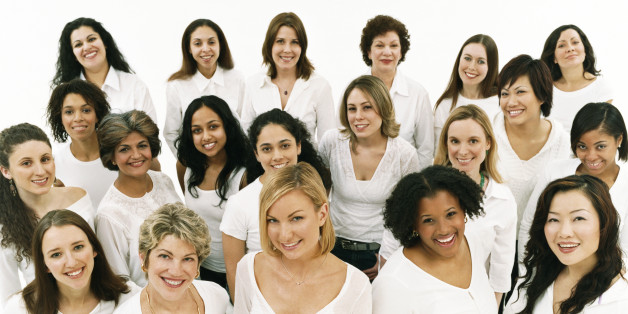 To improve diversity and gender equality in our companies, we should do what Stephen Covey advises us to do with our personal careers and lives: Begin with the end in mind.
After all, if we don't know where we're going, how can we possibly expect to get there?
Just as every company has a profit and revenue goal, every company should have gender and cultural diversity goals. Like any goal, these should stretch the organization. They also should be realistic. Leadership teams must be measured on diversity goals, just as they are measured on financial goals. If not, those goals won't be met.

Many groups advocate for 30 percent of women on corporate boards and in executive positions by 2020. That seems like a good, realistic goal. Particularly, it seems to me that if our companies have new hire groups with 50 percent women, the companies should be able to meet at least 30 percent at the top of the organization... but not if there aren't targets leaders must meet.
Once the end goal is set, where do we begin?
Like any business strategy, a gender, diversity strategy needs to begin with leadership.
The CEO level must set the tone and pave the way. Leadership teams must develop a strategic plan for the organization...and measure the outcomes. Strategy must extend past merely setting a goal. Demanding 30 percent more women/minority executives is not enough. A plan must be created to develop leaders in every level of the organization; from recruiting to hiring to promotion opportunities.
Leaders should be measured, held accountable -- and rewarded -- for meeting equality goals, just as they are held accountable for profit or production goals. Remember also: Companies that are more diverse outperform those companies that are less diverse.
With an end in mind and a strategy to get there, the tactical work can begin. Some tactics to support an equality strategy include:
• Ensure women and minorities have sponsors and mentors to help them up the ladder. Future leaders can't just be identified; they must be hired, developed, retained and promoted into a thriving pipeline.
• Develop a women's leadership council, to provide recommendations and advice to senior leadership, ensure that goals are being met and systems are in place for success.
• In addition to sponsors and mentors from the CEO on down, there also needs to be coaches for women and minorities. Like any coach, they need to teach, provide feedback and guide personnel to be future leaders. Corporate programs, such as workshops focused on career development, can also help develop tomorrow's all-star team of women and minority leaders.
• Make sure to promote the right (wo)men into the right positions. They must have the right skills and experiences, and they should perform the duties of the position before they're moved into it. These are the credentials for success.
Look at the companies with the best practices for diversity, and you'll see these strategies and tactics in action.
• Novartis Pharmaceuticals, for instance -- No. 1 on Diversity Inc.'s Top 50 companies -- builds diversity and people-related objectives into annual performance reviews. It has a vice president of diversity and inclusion. And it has more than 15 employee resource programs aimed at encouraging diversity and talent development.

• Coca-Cola Inc.'s has a "2020 Vision" that makes diversity one of the company's core values. More than 50 different nationalities are represented at Coke's Atlanta headquarters alone. CEO Muhtar Kent has said he wants his company to lead in having more women on its corporate board and top management.

• Kraft Foods Group ties top-level executive bonuses to diversity goals. It has a cross-cultural mentoring program and formal sponsorship program for employees from underrepresented groups, including women and minorities.

You don't have to run a global conglomerate like Novartis, Coke or Kraft to make equality a reality. But you can take responsibility for making change happen for women and minorities in your organization today.
What will you be doing in three years? What are the skills and capabilities you need? Work with a coach and a sponsor to get the skills, roles and responsibilities you need, so in three years you'll get the promotion you deserve.
For others in your organization, coach them, provide them with the opportunities to get the right skills and opportunities, and be their sponsor to get them promoted.
We can do it! We can change the world for women. It is time for us to take on this responsibility to make change happen.