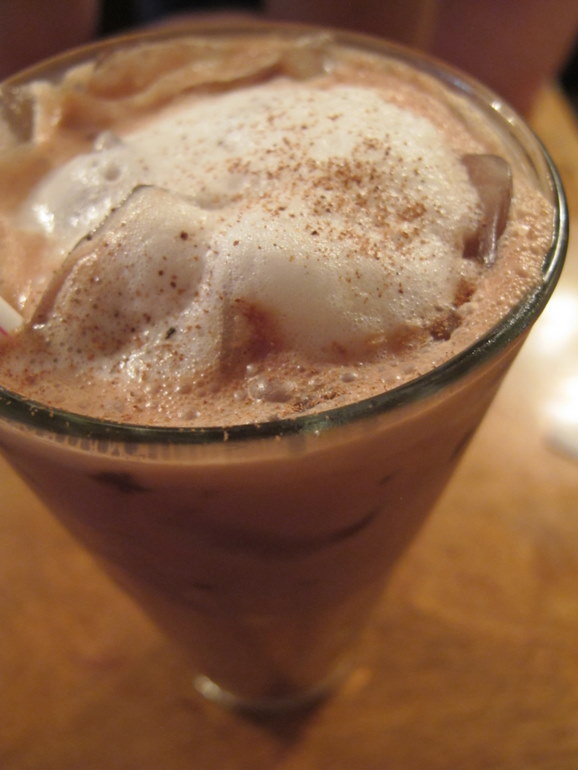 Photo Courtesy: Bittersweetnotes.com
Forget about calories and stop by L.A. Burdick Café and chocolate shop for some obscenely decadent chocolate menu items.
With a scorching heat wave in NYC, ordering an iced chocolate is a must; it's refreshing, heavenly, and far from heavy. Down one and you'll be hooked. Choose from a menu of dark, milk or white chocolate drinks, which are created with fresh, shaved chocolate and cocoa powder. (All drinks at Burdick's can be served iced or hot.)
Bustling Burdicks is a mere four blocks from Union Square. Located in New York City's Flatiron District, this wonderful little spot is the talk of the town among foodies. Don't be surprised if a visit results in a weekly habit for a quick chocolate fix.
Owner, Larry Burdick, is a chocolate perfectionist. He uses only the finest chocolate from Switzerland, France, and Venezuela. The key: The mostly dark chocolate has minimal sugar with real vanilla; extracts, concentrates, and flavorings are not used in his creative chocolate concoctions.
If you are in a quandary as to what to try first, order a slice of rich, layered chocolate mousse cake with lingonberry jam. You'll be savoring a delicate balance of richness and freshness. You might also consider the to-die-for Mocha Cake, which is an espresso-soaked biscuit layered with a coffee butter cream, and glazed with chocolate.
There are seasonal frappes, too. Add banana, strawberry, ginger or espresso with dark or milk chocolate. Yum!