Middleburg, Virginia is known for being the nation's horse and hunt capital; it's guarded and private with a certain snob appeal. As of 2014, 611 residents live in the coveted zip code and thrive on the country state of mind. For the most part, everything in Middleburg revolves around horses. There are steeplechases, fox hunts and hunter/jumper shows. The prestigious International Gold Cup is an annual highlight which takes place in The Plains on October 25th. And the most festive event for locals and visitors alike is when the foxhunt field and their hounds parade down Main Street on December 6th in celebration of Christmas in Middleburg -- a not-to-be-missed spectacle.
Weekends throughout the year are popular with day tripping shoppers. Begin your visit with a stroll down Washington Street's brick sidewalks and steep yourself in the historical character and understated, genteel charm.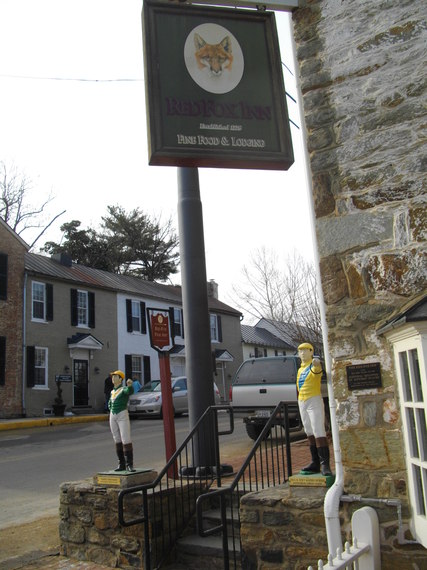 Photo credit: Susan Fogwell
A visit to picturesque Middleburg isn't complete without paying a visit to the Red Fox Inn. The fieldstone tavern is the oldest continually operated inn in the USA (1728). You'll find a mix of resident and visiting equestrians, a possible politician or two, horse farm squires and weekend visitors. This is where JFK's press secretary, Pierre Salinger, once held a press conference in the art gallery. Check out the bar; it was built from a civil war operating table. Order their must-try peanut soup.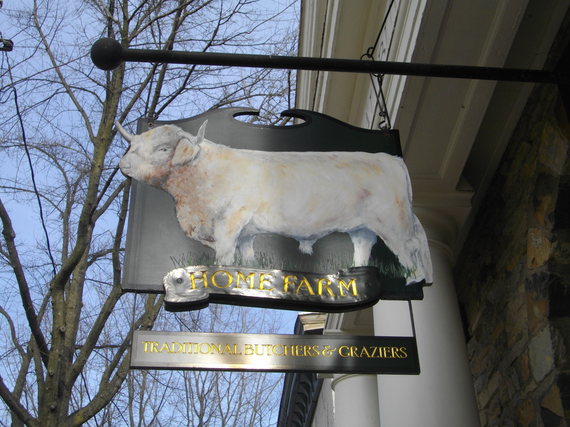 Photo credit: Susan Fogwell
Ayrshire Farm's Home Farm Store is an absolute must-go-to butcher, cheese and bakery shop. Located in a stately old bank building, you will find certified organic and humane pasture-raised meat and poultry along with local produce, wines and cheese. Try one of their freshly-made sandwiches or order a milkshake to go.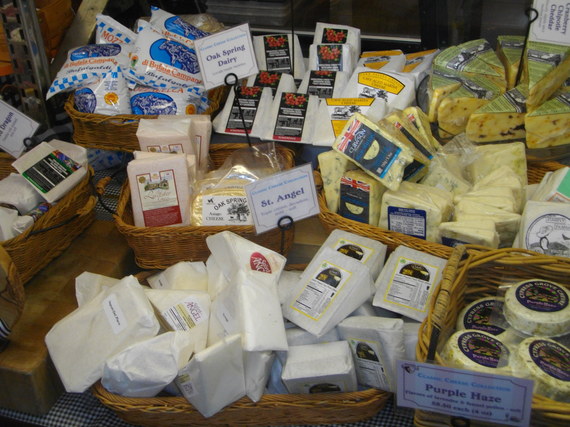 Local Oak Spring Dairy, St. Angel & Purple Haze Cheese at The Home Farm Store.
Photo credit: Susan Fogwell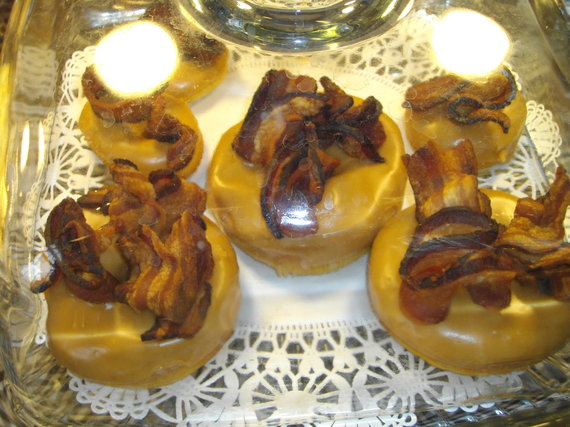 Decadent Bacon-topped donuts at The Home Farm Store.
Photo credit: Susan Fogwell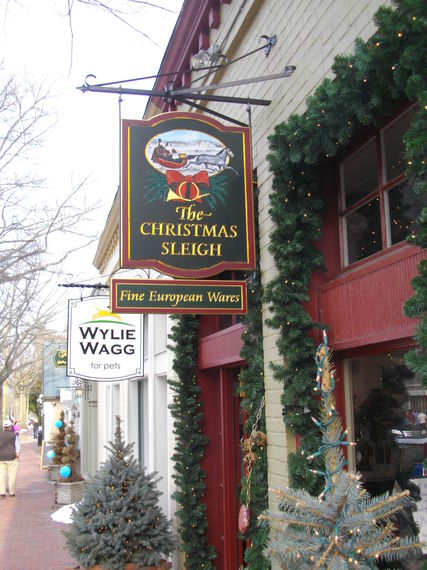 Stepping inside The Christmas Sleigh is a surefire way to magically transport yourself to Bavaria. What you'll find: Beautiful glass and wooden ornaments, Steinbach nutcrackers, German Pyramids, smokers and Austrian painted Christmas eggs. The shop has an extensive collection of Austrian and German Tracht clothing for men, women and children. Girls dirndls, leather boots and shoes can be found in the back of the shop. Oktoberfest attire is another big seller.
Photo credit: Susan Fogwell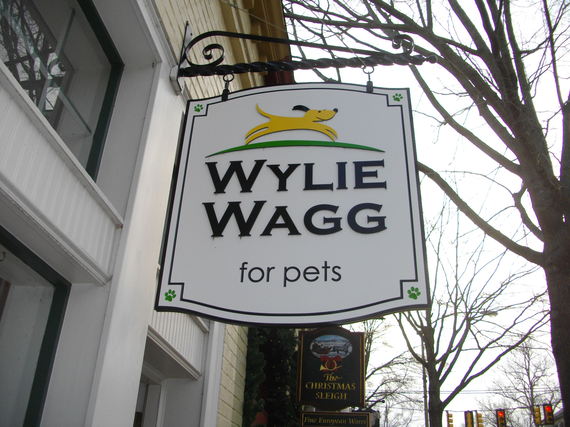 Middleburg is a super friendly-town when it comes to welcoming dogs in many of the shops. Wylie Wagg is a fun stop with Fido.
Photo credit: Susan Fogwell
For a cup of Joe, stop in at Cuppa Giddy Up (and for little bites).
For everything under the sun in the gourmet department, stop in Sheila Johnson's Market Salamander. A hop, skip and jump away is her 340-acre Salamander Resort with stables catering to guests visiting with their horses.

Getting there: Only a 30-minute drive from Dulles International Airport, and less than a one-hour drive from Washington D.C., Middleburg is easily accessible, yet removed from city life and urban development. Washington Street provides metered parking. More parking can be found one block from Washington in the Liberty Street Lot.