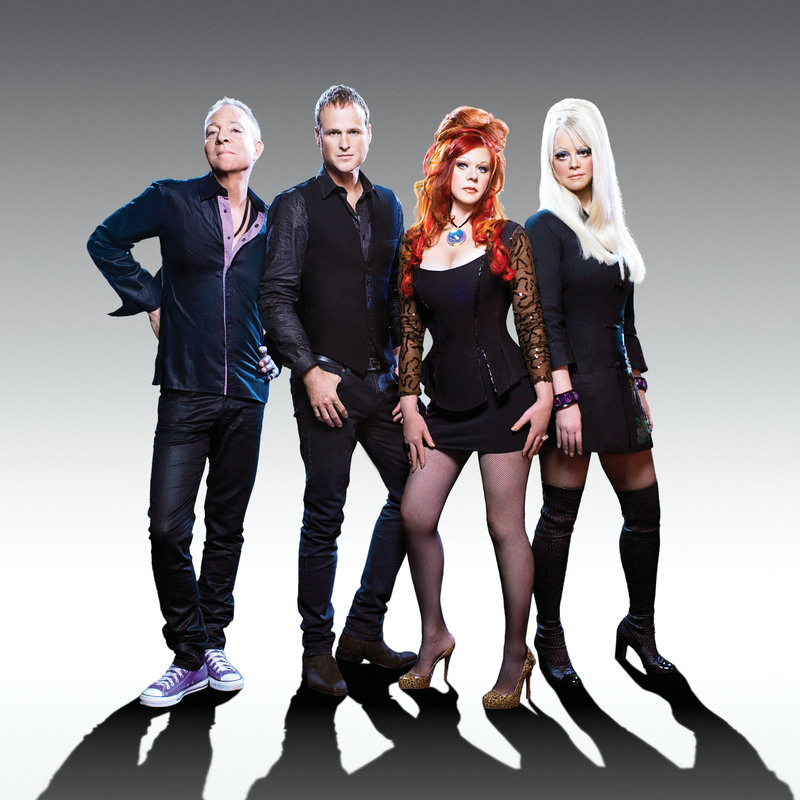 Photo Courtesy of The B52s
The B-52s, famous for their quirky and unforgettable New Wave dance-rock tunes in the late '70s and '80s, will perform at bergen PAC, Wednesday, August 8 at 8 p.m.

Memorable and creative songs such as "Rock Lobster" and "Love Shack" launched five friends from Athens, Ga. into a commercial success. Their catchy and campy lyrics are nonsensical, unusual, upbeat and pure fun to listen to -- and undeniably danceable.

In 1976, the alternative band was formed, and for a name, they used the slang expression for a beehive hairdo resembling the nose cone of a bomber B-52 aircraft. In the early years, singers Katie Pierson and Cindy Wilson wore outrageous, mile-high bouffant wigs on stage, a look emblematic of the band's thrift-store aesthetic.

The band's trademark sound is marked by the harmonies of Wilson and Pierson and Fred Schneider's spoken-word resulting in a unique call and response style, such as in their songs "Good Stuff" and "Private Idaho."

The four surviving members (guitarist, Ricky Wilson, passed away in 1985) released their latest album, Funplex, in 2008 with their unmistakable vocal style, driving drums and primal guitar hooks. It's not surprising Newsweek Magazine declared, "Like a sonic shot of vitamin B12, the dance floor beats, fuzzy guitar riffs and happy, shiny lyrics keep the energy going."