In a nutshell: Historic Savannah is beguiling and ethereal with its mystical moss-draped oaks shading cobblestone streets. There are 24 squares forming a series of neighborhoods with elegant and eclectic mansions. The distinctive district screams of old money with a tad of scandal to spice things up a bit. (Think ' Midnight in the Garden of Good and Evil' by John Berendt.) Tip: When wandering the streets, don't be tempted to touch the moss; chiggers live in it and they're beyond nasty.
To Do: Take a 3-hour walking and tasting food tour with Savannah Taste Experience. Stroll through Savannah's squares and sample food from seven restaurants and food stores. (There are two tours: First Squares Walking Food Tour & Famous & Secret East Side Food Tour.) Mark December 13th on your calendar for the 40th Annual Holiday Tour of Homes. Learn details about the historic homes and buildings by taking a walking architectural tour featuring antebellum, Italianate, Federal, Victorian and Neo-Gothic designs. For a private slower-paced tour, hop on a horse-drawn carriage. Don't miss visiting the Andrew Low House, a beautifully preserved 1849 mansion built for cotton merchant Andrew Low. Another not-to-miss home for maritime antiques, ship models and gardens is the William Scarborough's Greek Revival home. Scarborough was a principal investor and president in the Savannah Steamship Company and owner of the "Savannah," the first steamship to cross the Atlantic. And when all of this sightseeing makes you hungry, you must order a gigantic sandwich at Zunzi's, where Savannahians form lines down the block. It's a local hole-in-the-wall kind of place that is not to be missed.
Photos © Susan Fogwell

For first time visitors, taking a narrated trolley tour is an absolute must. It is undoubtedly the easiest and best way to see and learn about historic Savannah. I took my tour with Old Savannah Tours, which I highly recommend. Depending on the amount of time you have in Savannah, there are two tours to choose from. I took the 90-minute Historic Overview ($22 adult-$10 child) My guide was a fourth generation Savannahian and master storyteller. There are other trolley tours as well, such as Ogle Thorpe Trolley Tours and Old Town Trolley Tours.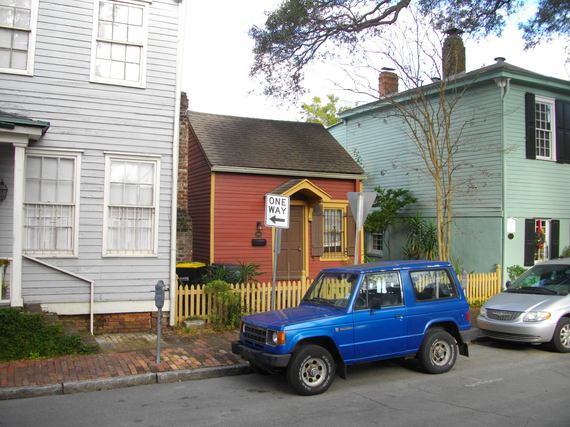 Check-in to Savannah's smallest free standing house (circa 1845). The tiny red clapboard cottage is located on Green Square. Fully renovated in 2008, it now accommodates guests.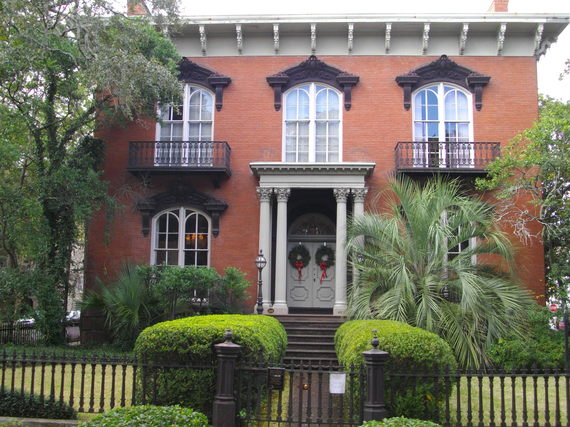 The Mercer House is probably the most infamous house in Savannah. General Hugh Mercer owned the house but never lived in it. The Italianate home was designed in 1860 and is set back behind a cast iron fence. Building was interrupted when Mercer went to fight the Confederacy. He sold it unfinished to a family when he returned and it was completed in 1871. Eventually, Jim Williams, the notorious antiques dealer bought and restored the house. Williams was made famous as the main character in Midnight in the Garden of Good and Evil starring Kevin Spacey. Tongues were wagging in Savannah when on May 2, 1981, a hustler by the name of Danny Hansford was shot and killed. The home is a private residence and is now open for tours.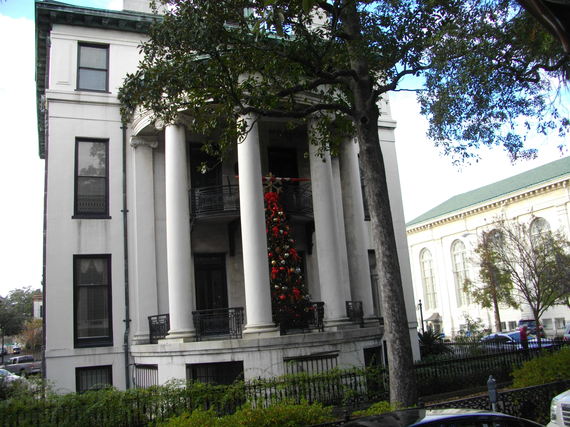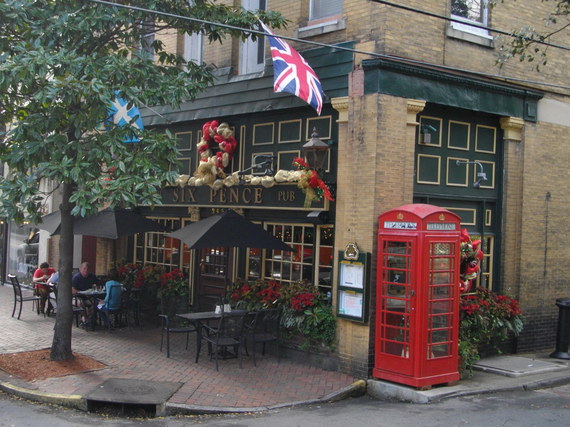 After working up an appetite exploring the cobblestone streets, stop for some pub grub at Six Pence Pub A must-order menu item is their famous French onion soup. The pub is open until midnight and the bar is open until 2 a.m. (245 Bull Street)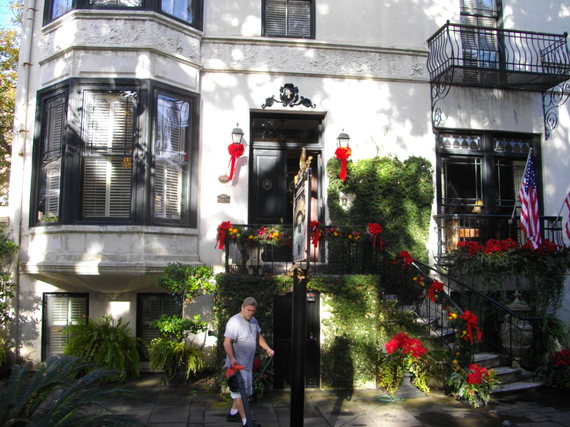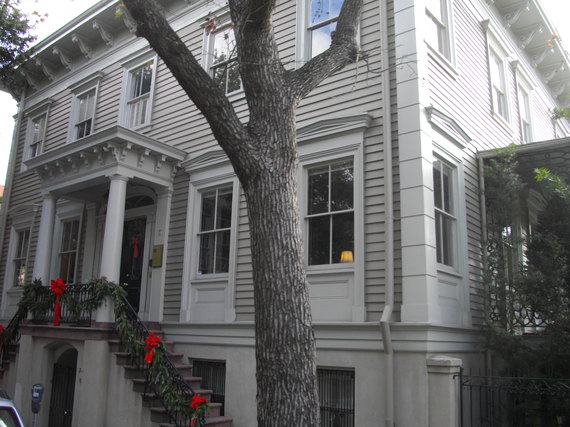 The William J. Spencer House at 322 Oglethorpe Avenue was built before 1809.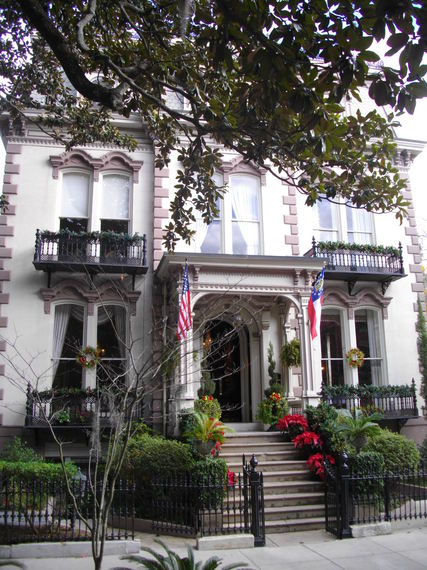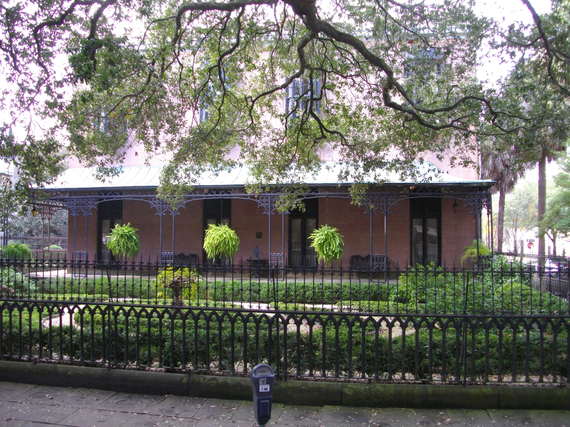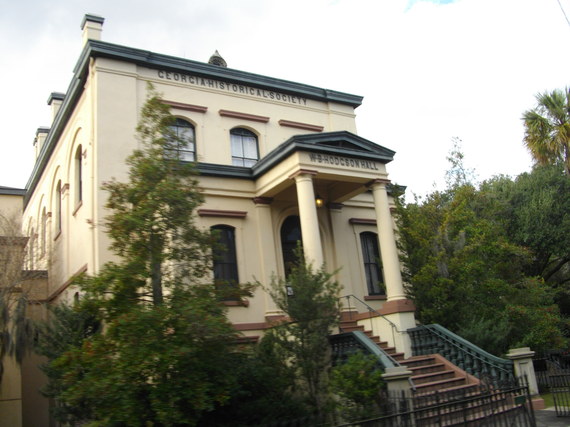 The Georgia Historical Society Building located at 501 Whitaker Street dates from 1876.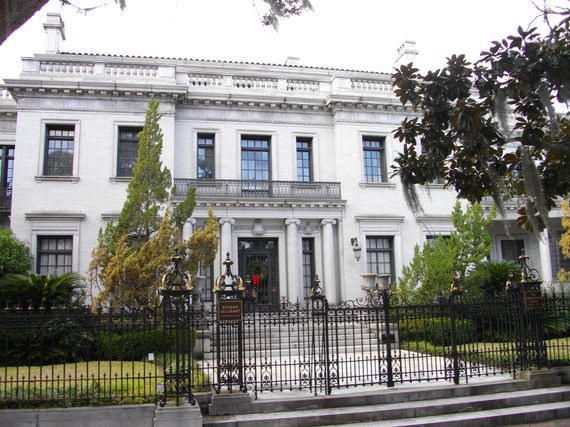 This imposing enameled white brick mansion was built in 1917 as a private residence for Spanish-American War veteran George Ferguson Armstrong. He made his fortune in shipping during World War I. The Beaux Arts masterpiece with limestone trim is located at Forsyth Park.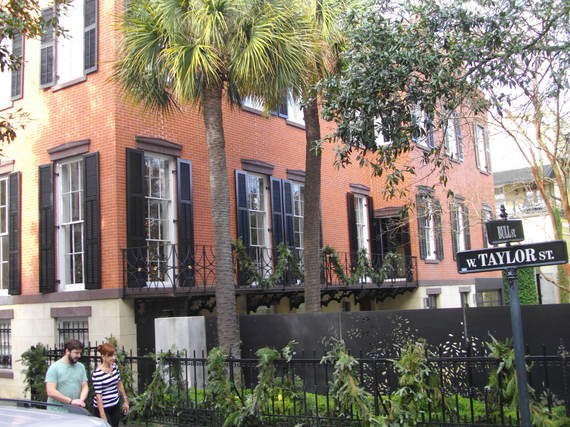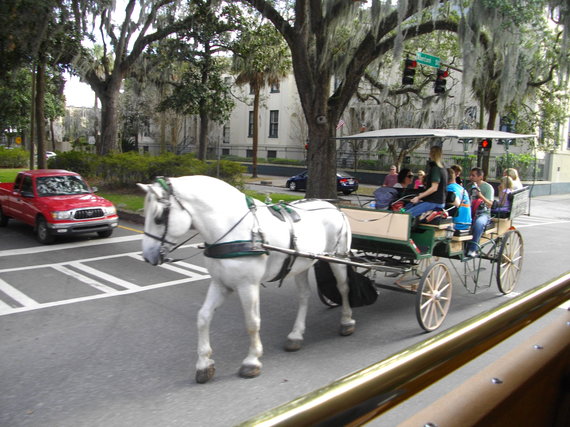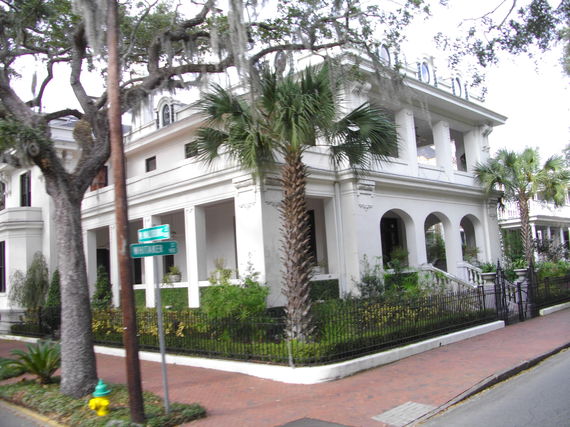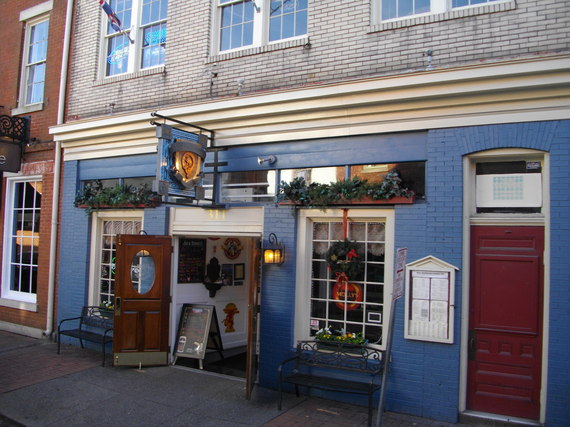 For fish & chips and bangers & mash, stop in Molly MacPherson's Scottish Pub & Grill and choose from over 100 single malts.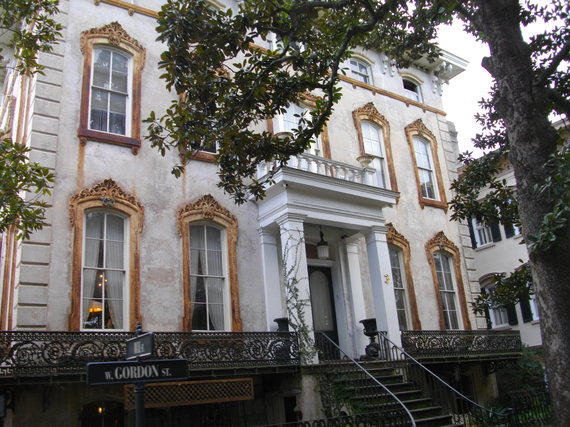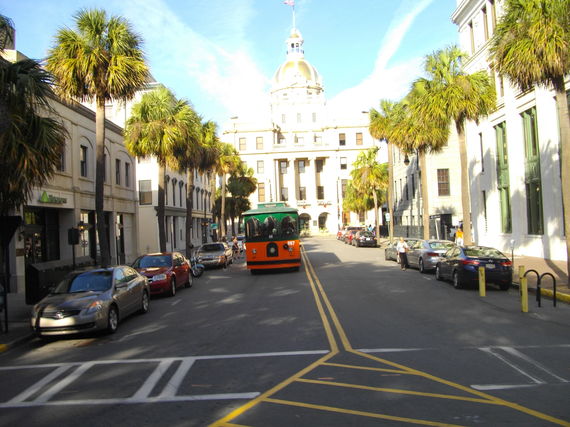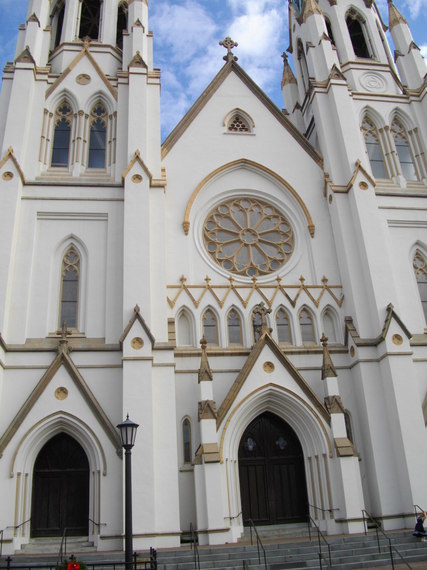 The Cathedral of Saint John the Baptist was designed in the 1870's. In 1898, a fire caused extensive damage and soon after it was almost completely rebuilt. The exceptional Austrian Tyrol stained glass windows were made by Innsbruck glassmakers and installed in 1900.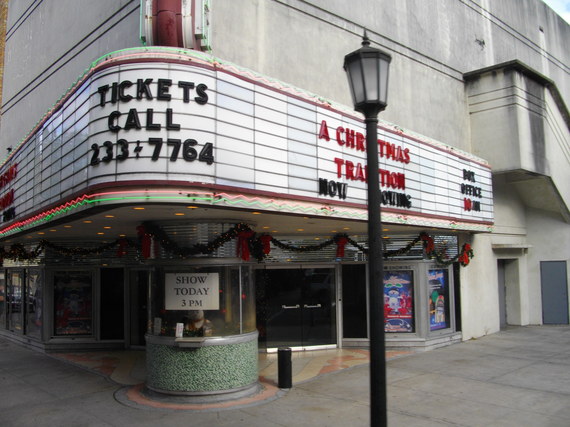 The Historic Savannah Theater is the oldest theater in the USA and still produces live shows nightly. To satisfy your sweet tooth, head over to Leopold's Ice Cream after the show and order their famous Tutti Fruitti.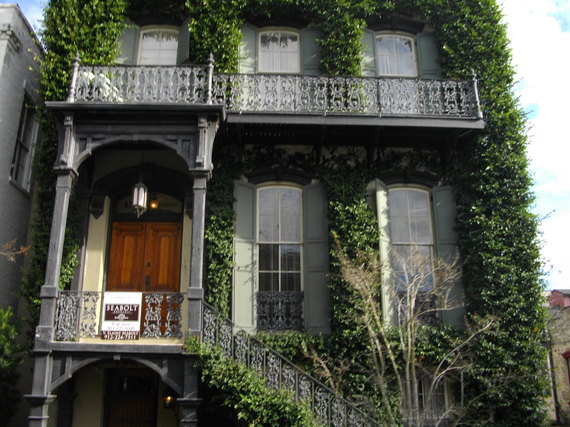 A striking ivy-covered private residence located in Columbia Square.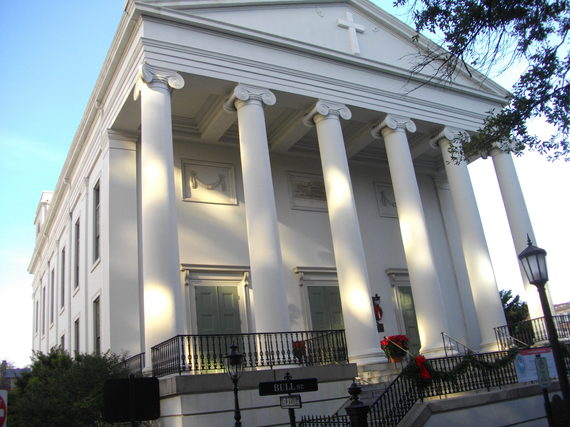 The First Baptist Church is the oldest standing house of worship in Savannah. The cornerstone was laid on February 2, 1831 and completed two years later. It was one of the few churches that did not close down during the Civil War. The church was completely renovated in 1922 in the Greek-revival style.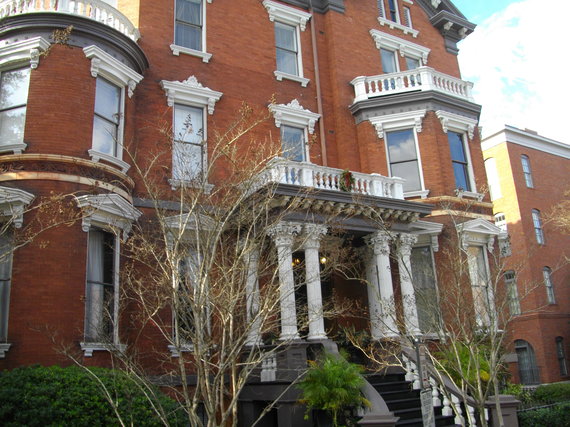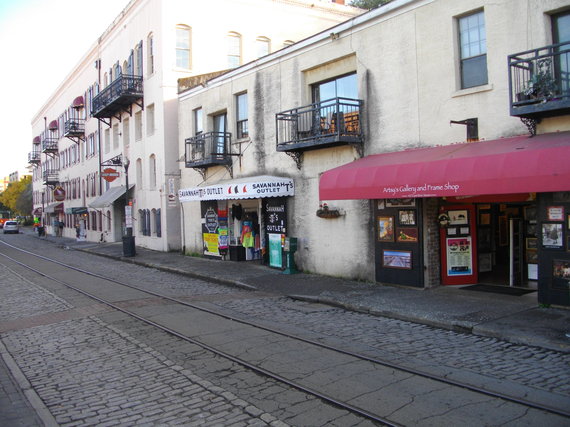 River Street is touristy but nevertheless a must-see. The cobblestones were brought from England as ships' ballast and most of the original streets and buildings are intact dating back to the mid-1880s. You'll find a variety of restaurants and shops in the original cotton and rice warehouses. You can also catch an evening riverboat cruise here. Make sure to stop in River Street Sweets for fudge, pralines or glazed pecans.