The United Nations does a great job declaring days in the year for commemoration or celebration. There is International Women's Day, World Water Day, World AIDS Day and more than 100 other special days. So why does it matter that the UN General Assembly last December declared March 3rd as World Wildlife Day -- a day, according to the UN, to "celebrate the many beautiful and varied forms of wild fauna and flora and to raise awareness of the multitude of benefits that conservation provides to people?"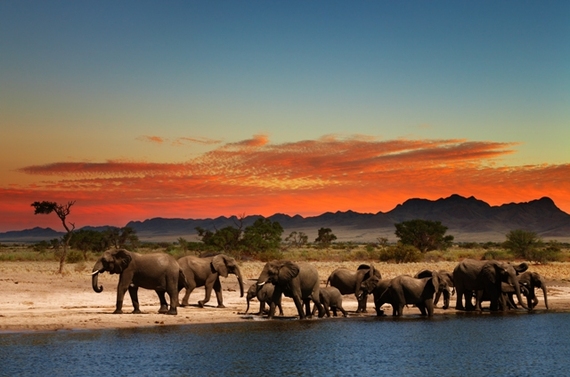 African savannah elephants. Photo © Shutterstock

To understand why this date is special, a little history is helpful. On March 3, 1973, the Convention on International Trade in Endangered Species of Wild Fauna and Flora (CITES) was adopted. CITES is a critical international treaty that works to ensure that global trade does not threaten the survival of species in the wild. Starting out small, the treaty today boasts 180 governments as Parties (members of the treaty that agree to comply with its requirements), and it is recognized as one of the most important and effective mechanisms regulating the practice of conservation. More than 35,000 species are now listed on the Convention's Appendices.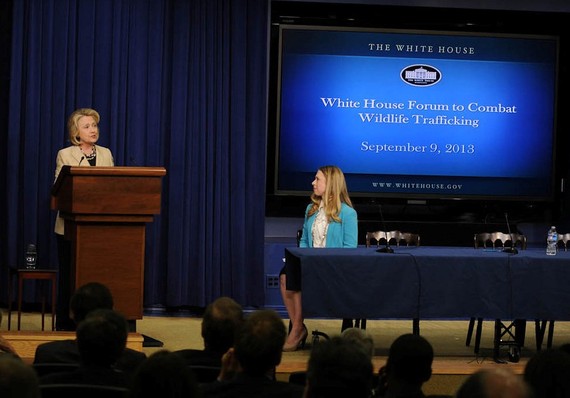 Former U.S. Secretary of State Hillary Clinton at the announcement in September 2013 of the President's Advisory Council on Wildlife Trafficking, on which Dr. Susan Lieberman sits. Photo © Office of the White House
World Wildlife Day is an occasion to remember that in spite of protections provided by CITES much of the world's wildlife remains in crisis. The many threats they face include habitat loss, climate change, over-exploitation, and unregulated development. Perhaps the greatest threat to many species is poaching and the illegal trafficking of wildlife parts and products. This crime involves hundreds of threatened and endangered species -- from elephants, rhinos, and tigers, to lesser known birds, reptiles, fish, and plants. Every day, rampant greed and corruption drive a soaring trade to feed growing markets, particularly across Africa and Asia. All too often, local people suffer in the process.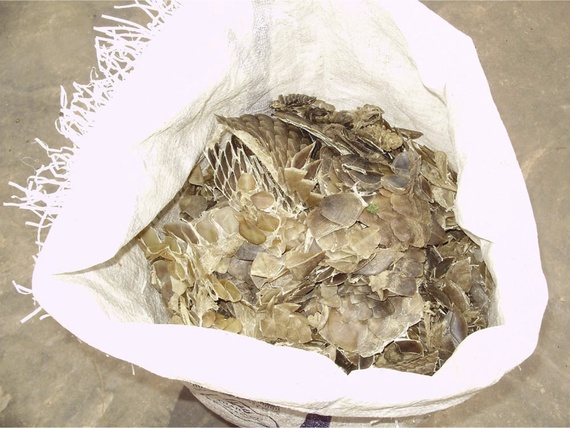 Pangolin scales confiscated by local law enforcement in Indonesia. Photo © WCS-Indonesia
Poaching and illegal wildlife trafficking are serious crimes, driven by demand, facilitated by corruption, and linked to organized crime and militias in many countries. This trade poses a threat to species, ecosystems, and sustainable development while disrupting local communities and contributing to greater poverty. The UN Secretary General has noted that in addition to the environmental, economic and social consequences of wildlife crime, this activity also has peace and security implications in a number of countries "where organized crime, insurgency and terrorism are often closely linked." Some rebel and militia groups have in recent years turned to ivory trafficking to help fund their terror activities.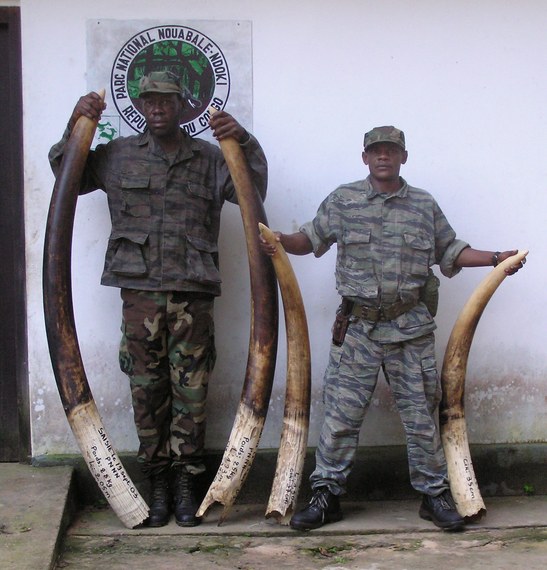 Ecoguards with seized ivory in the Republic of Congo. Photo © Emma Stokes/WCS Congo
The preamble to the CITES treaty observes that "wild fauna and flora in their many beautiful and varied forms are an irreplaceable part of the natural systems of the earth, which must be protected for this and the generations to come." By declaring the anniversary of CITES -- March 3rd -- as World Wildlife Day, the United Nations reaffirms that commitment while galvanizing a global effort to end the scourge of the illegal wildlife trade. Citizens, organizations, and governments the world over should commit on this day, and every day, to cease purchasing products originating with endangered species and to support local rangers and other law enforcement forces risking their lives daily for the benefit of our planet.