If you're looking for a color-coordinated wall of bins or a toy bin label printable, you've come to the wrong place. I buy my bins at Walmart and I don't actually know what a printable is or why we would call it that. Isn't anything on your computer screen technically printable? Anyway...
This week, I reached my boiling point with Squinkies, magnet letters and Bananagrams embedded in the shag carpet of the playroom. I decided to act. The goal was to get the things with the most pieces as high up off the ground for my vertically-challenged children as possible, put the bits and pieces on lockdown with some snap closed bins and get some sort of handle on the Melissa and Doug sh#@!storm that our house has become.
I've been to enough playdates to know that many of you have the same problem with overwhelming toy collections, so I've thought long and hard about an easy system for storing and labeling that anyone can use. Get out your Sharpie and come with me on a tour of my new and improved playroom.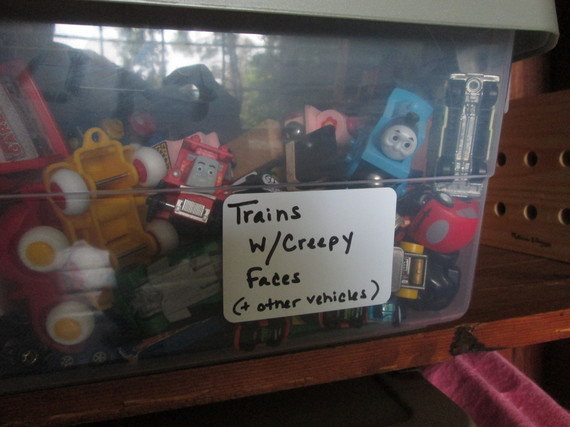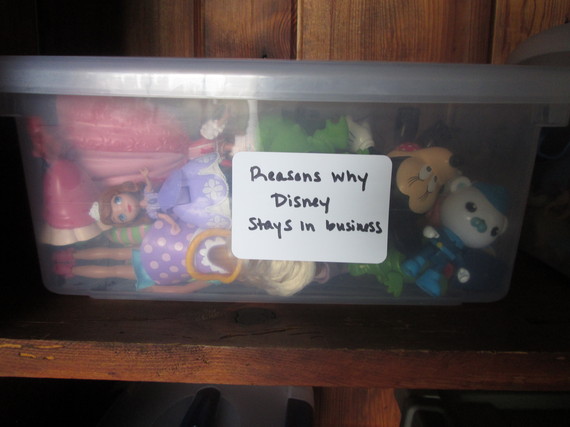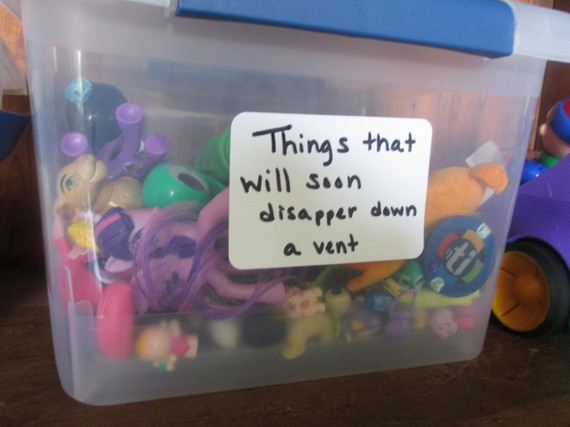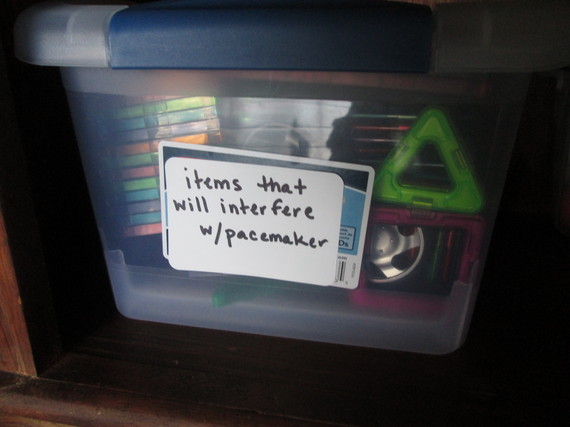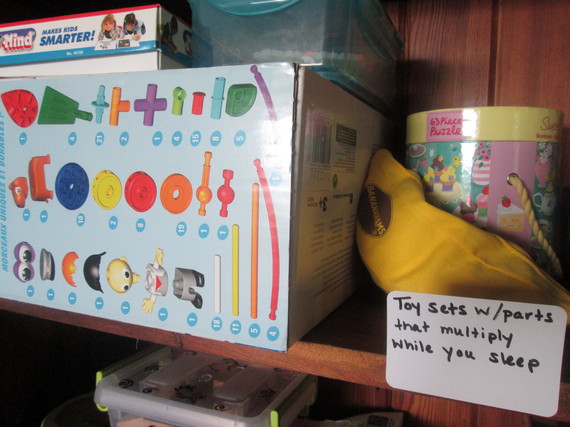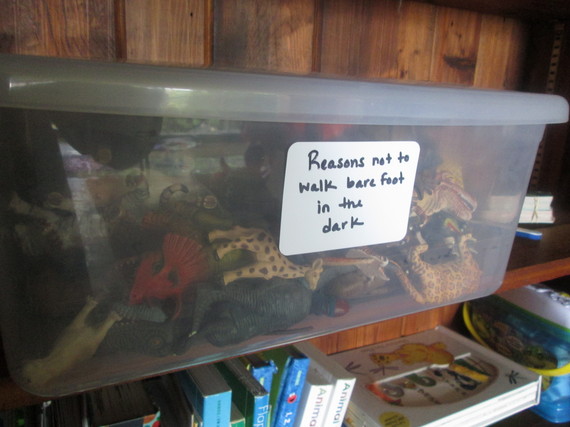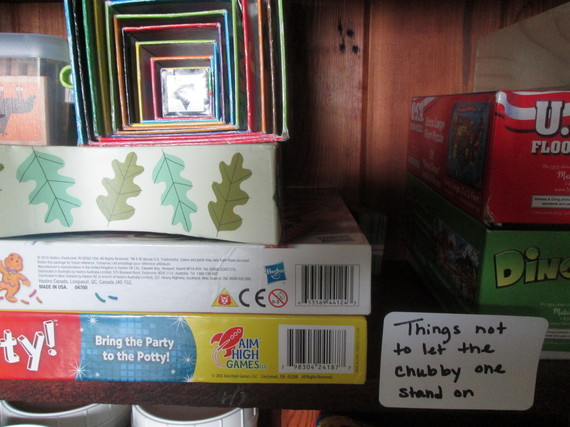 This is a tough bin to fill, but have one handy just in case...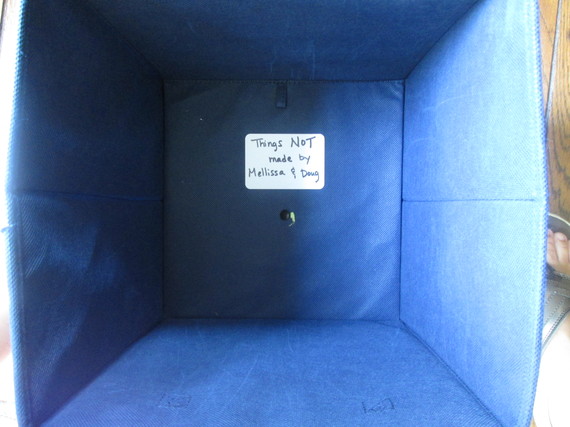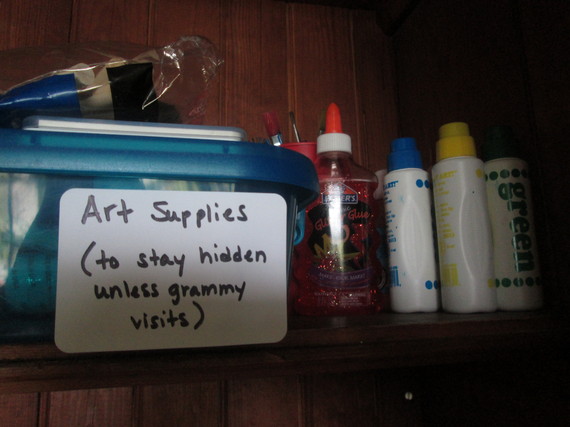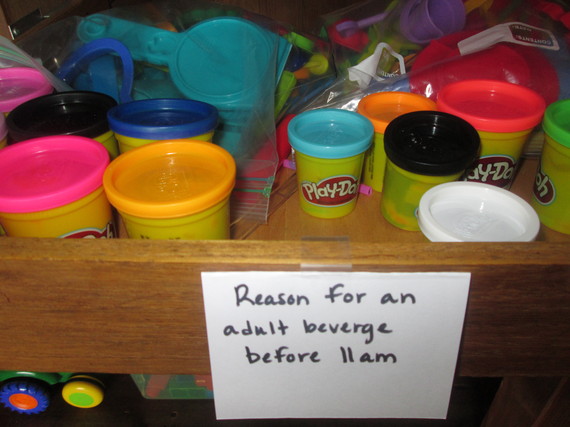 And finally, the bin that just keeps giving...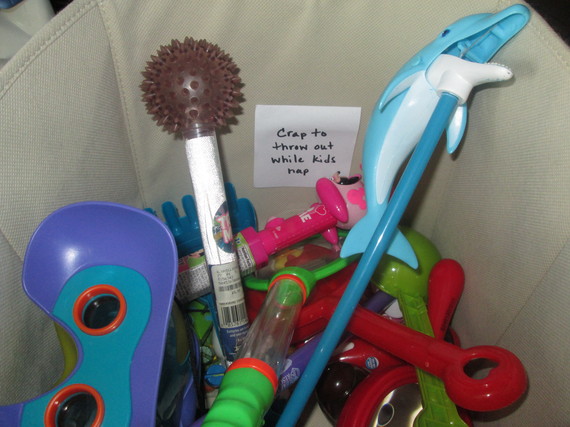 I know you are going to want to Pin these so you can recreate in your own playroom at a later date! I'm sure my labels will look even better in a chocolate brown/aqua decorating theme. Now get organizing!