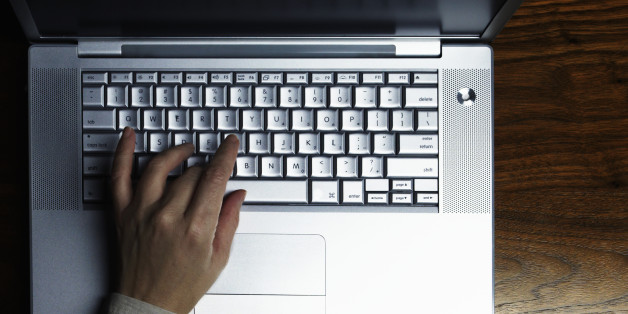 The old Las Vegas marketing line, "What happens in Vegas, stays in Vegas," has morphed into "What happens in Vegas, stays in Google (and Bing, et al.)."
Leading a "perfect" life -- very low-profile, never breaking any laws, never participating in any form of social media, never doing anything that might draw negative attention -- does not ensure a clean personal reputation in 2014 or beyond, unfortunately. Someone else who has the same (or a very similar) name can still ruin your reputation.
Nor does such a low profile, if achieved, impress recruiters and hiring managers with your knowledge of how social media and the Internet work. OOPS! A personal profile that is too low can be a hazard to your job search and also to your career because it makes you look out-of-date and out-of-step with the world.
Reputation Management Needs
Everyone faces these three issues, because we all use search engines to research people and things in our lives. For those in a job search, these needs are particularly important, but everyone should pay attention.
1. Stay out of trouble.
Read "You Are Being Watched! And Judged!" for more information about how employers research job candidates.
2. Monitor what search engines are associating with your name.
Note that this doesn't need to actually be associated with you! Someone who has the same name you have can have a negative impact on you. Mistaken online identity is more of an issue than many people believe.
Anything a search engine associates with your name, whether it is really about you personally or about someone else who shares your name, can be a problem for you. An employer won't know whether or not the person involved is you, and if they are in a hurry (as usual) or have many candidates to choose from, they won't do the research to determine if the "bad" person is really you or not. Consequently, you can lose out on an opportunity because someone else has "muddied" your name.
Read my article "Defensive Googling" (on Job-Hunt.org) for details on how to monitor your name.
3. Build a positive online presence.
The old saying is true: the best defense is a good offense. Be purposeful in creating your online reputation. And be active, particularly when you are job hunting.
This visibility will actually accomplish four goals: making the "real you" visible, pushing any "bad stuff" off the first page of search results, sharing your version of your reputation, and also demonstrating that you understand how to operate in the current business environment which definitely includes an online element.
The good news is that -- currently -- none of these sites charge a fee, although, of course, LinkedIn would love to have your upgrade your account.
Considering their impact in Google search results, any of these basic elements could establish your online presence and help you manage your online reputation. They would also help you recover your reputation if necessary, depending on how many you use.
Your first line of defense is usually a LinkedIn Profile. LinkedIn pages almost always appear within the top one or two search results on the first Google search results page for a search on almost any name. So, having an entry for yourself will help distance you from any "doppleganger" who may be negatively impacting your job search. If you choose only one of the options listed in this post, this is the one to choose. If you have time for only one reputation builder, LinkedIn is the one to use.
Google+ is gaining in popularity and, particularly, in visibility in Google search results on someone's names. Like Facebook, use cautiously.
You can build credibility, authority, and gain good Google search results positioning with a solid Twitter account. Keep it focused on finding and sharing good information on your topic, and you can "meet" some very nice people on Twitter.
Facebook is the largest social network, reportedly with over 1 billion members. Do not over-share personal information on Facebook. Assume that everything you post on the site will be seen by a recruiter or potential employer at some point in time! If you have been using Facebook for a while, go through and clean up your posts to remove any of the problematic topics mentioned in "You Are Being Watched! And Judged!"
Amazon has at least three separate segments that can be used for reputation building, management, and/or recovery. Demonstrate your knowledge and expertise doing reviews of products, books, or whatever is relevant to you and to your profession or industry. (Write enough good reviews to become one of the trusted reviewers, and Amazon will invite you to Join the "Amazon Vine Voices" program. Vine members receive free stuff from Amazon to review, too!) In addition, you can create a personal Amazon Profile and add a list (or two or more) of your favorite products and/or books in ListMania.
"Professional content sharing platform" SlideShare was one of the original LinkedIn Applications, and it still connects very well into a LinkedIn profile. Purchased by LinkedIn.com in 2012, Slideshare provides you with the opportunity to build visibility for your professional knowledge and expertise. Just be careful not to reveal anything that is confidential to a former -- or current -- employer.
Quora is a question and answer website. If you are an expert in a topic, expertly answer the questions posted on Quora to raise your visibility. Don't respond too casually or sloppily. Bad answers can damage your resputation very visibly rather than enhancing it. Quora is a good place to learn things, too, so you can remain up-to-date in your field.
Not quite as "high-brow" as Quora, but around much longer, Yahoo! Answers is another place to establish your reputation as an expert.
Owned by Google, YouTube is the world's second most popular search engine (right after you-know-who). Create how-to videos in your area of expertise. If you have created videos, even Camtasia videos of your PowerPoint Presentations, you can publish them on your own YouTube Channel.
More visibility for your videos. Like YouTube, Vimeo is free for you to post your videos, and they also have an upgrade available.
There are many blog platforms around where you can get started blogging -- Tumblr, WordPress.com, WordPress.org, Blogger.com, etc. Make your knowledge and opinions about your topic visible. Most blogs die or are abandoned eventually, but if you have the writing skill and the determination to write a blog, they can be powerful for increasing your personal visibility and "brand." You can set up blogs for free on WordPress.com and Google's Blogger.com.
If you like to write and are an expert in a topic but don't want to commit to a weekly blog post, consider contributing articles to well-known sites like The Huffington Post, Forbes Blog, eHow.com, LifeHacker, Patch, Yahoo, and many others. If there is a site you particularly like and visit often, check to see if they accept articles. Most often, these will be unpaid opportunities. Do be aware that the site's reputation will color your own, so choose carefully.
A long time ago, a speaker encouraged people to write non-fiction books in their areas of expertise by simply saying, "Author... Authority!" True. Of course, writing a book is not easy or more of us would do it. Publish a "real" book or a Kindle ebook sold through Amazon, and you qualify to have an Amazon Author Page.
These are not, unfortunately, set-it-and-forget-it activities with the possible exception of the book (after it is published). Each will require at least weekly, if not daily, attention. So, choose the ones that are the most comfortable for you, preferably LinkedIn plus at least one additional element.
Reputation Recovery
If you have a reputation recovery/management issue, choose several items from the list above to dominate the first two or three pages of search results on your name - or push any bad stuff to the third or fourth page of search results. One of the things Google values is "freshness" so keep adding new information to retain good position in search results.
Annoymity Is Over
We didn't realize how good we had it in the past -- and by "past" I'm talking five (and more) years ago. For the most part, we lived lives of anonymity. No one, outside of our families, friends, and those we worked for and with paid much attention to us. And, the reality is, we had many fewer ways to embarrass ourselves publicly.
For More About Online Job Search
Follow me on GooglePlus for more job search tips. Join the Job-Hunt Help LinkedIn Group for more help with your job search.
Susan P. Joyce is president of NETability, Inc. and the editor and chief technology writer for Job-Hunt.org and WorkCoachCafe.com. Susan contributes to LinkedIn, YouTern.com, NextAvenue.org, and BrazenCareerist. This post was originally published on WorkCoachCafe.com.