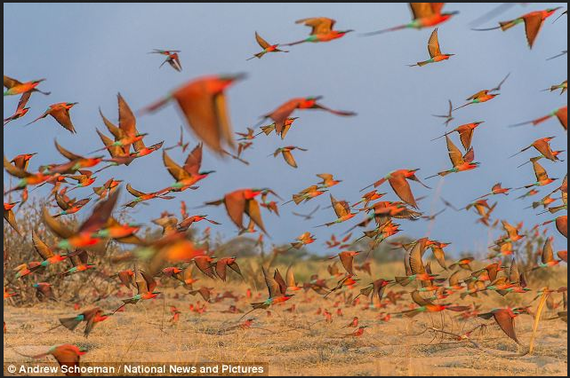 (Thousands of Southern Carmine bee-eaters congregate during their migration through Zambia. Photo: Andrew Schoeman/National News and Pictures)
Africa is one of the most captivating continents on the planet with thousands of things to see and do.
There's Namibia's famed Namib Desert with its sensually sculpted landscapes, Botswana's lush Okavango Delta, and Kenya, home of the great wildebeest migration. But have you heard about the lunar rainbow in Zambia?
I know! Me neither.
There are dozens of lesser-known African wonders worth seeing, but there are so many to choose from it's a challenge to know where to begin. I spoke with some friends in the know to ask what I should consider in the future and these five sights rose to the top of my must-see list. And in the spirit of good travel karma, I thought I would share them with you.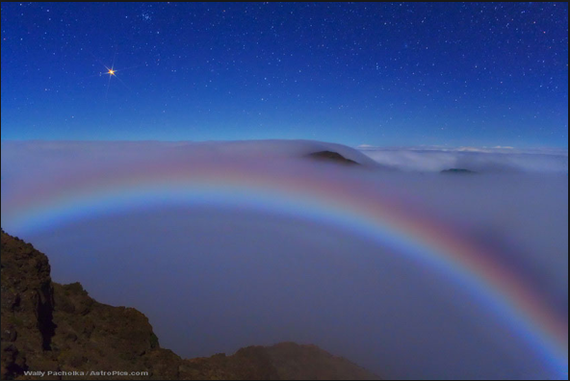 (Photo: Wally Pacholka)
1. Lunar rainbow or "moonbow", Zambia
Best time to see: March - April
Victoria Falls, bordering Zambia and Zimbabwe, is a well-known tourist attraction. But what most people don't know is that for a few days each month, between March and April and around the full moon, a spectacular lunar rainbow appears when the moonlight reflects off the mist from the falls. Sounds cool -- right?
Dan Saperstein, from Hippo Creek Safaris, and the safari specialist who helped me plan my trips to Tanzania and Botswana, told me about this stunning phenomenon after having witnessed it firsthand. "It's best to view it from the Zambia side, and it's one of the coolest things I've ever seen," Dan said. And for a man who's been to Africa a bazillion times, that's saying a lot.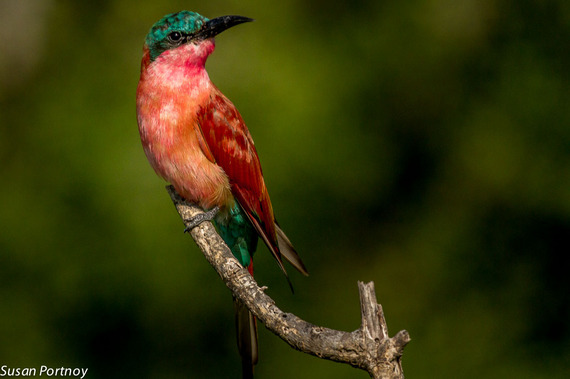 (Photo: Susan Portnoy)
2. Southern Carmine Bee-eater Migration in Zambia
Best time to see: August - November
In my opinion, one of the beautiful birds in Southern Africa is the Southern Carmine bee-eater. I saw them almost everyday flitting about the jeep, skillfully plucking insects out of midair that were fleeing from the path of our vehicle.
When I learned that during the breeding season these bee-eaters gathered by the thousands in huge colonies where they make their nests along the lower Zambezi River, I immediately put it on my list.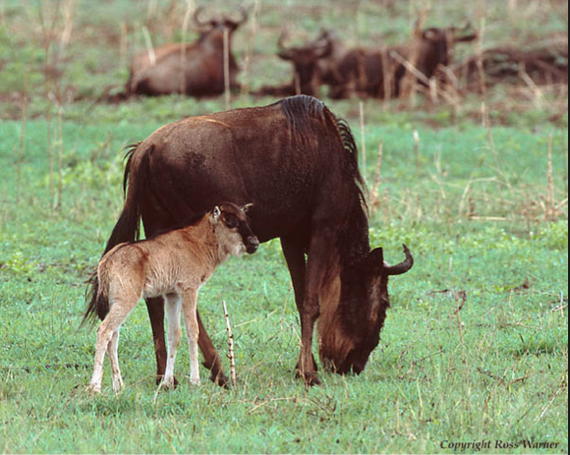 (Photo: Ross Warner)
3. Wildebeest calving in Tanzania
Best time to see: February
If you swoon over baby animals the way I do, then according to Dan, the southern Serengeti in February is the place to be. There, thousands of baby wildebeests can be found to keep our hearts aflutter.
A precursor to their migration to Kenya, almost 8,000 calves are born each day over a period of a few weeks.
Dan recalls being stuck for more than an hour in the middle of the road while a huge herd casually grazed around his jeep. "The wildebeest were everywhere! It seemed like every female was pregnant, was giving birth or just gave birth. It was incredible."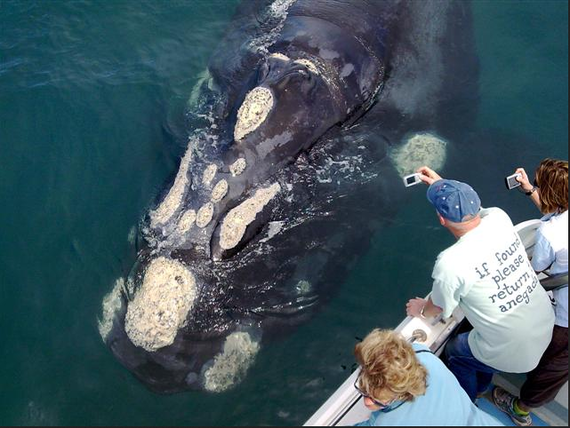 (Photo: Seascape Tours)
4. Whale watching in Hermanus, South Africa
Best time to see: July - November
During South Africa's winter months, the city of Hermanus, on the southern coast of the Western Cape is, according to the World Wildlife Fund, one of the best places on the planet to see southern right whales during their migration from the Antarctic.
Wildlife photographer Chad Wright, who told me about Hermanus after he spent a holiday there, agrees. "Every day without fail we'd see 20 to 30 whales at a time from the shore, many with calves" Chad said. "We'd hear the low reverberating tone of the whale crier blowing his kelp horn, and we'd know that we were in for a show."
Hermanus offers numerous whale-watching points from land and on the water along Walker Bay. If you're feeling brave, you can try a guided sea-kayaking trip that will get you an up close and personal view.
August or September is the best time to see females calving. In October, the males arrive for a little underwater action and the population peaks, making it even easier to see the whales in motion.
Every year Hermanus hosts its highly anticipated Two Oceans Whale Festival. While the whales are the stars, activities this season include flower and car shows, concerts, tons for the kids to see and do, plus a lot of good food. This year the celebration will be held between October 3-6.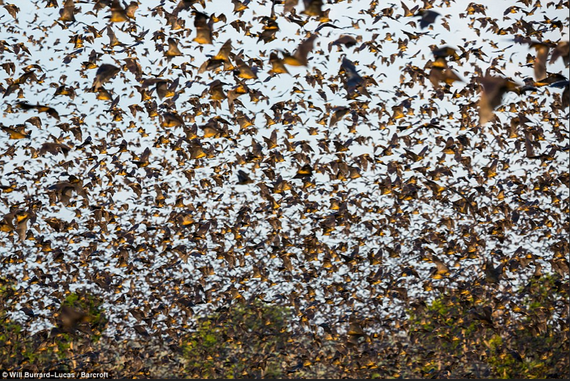 (Will Burrard-Lucas / Barcroft)
5. Fruit Bat Migration in Zambia
Best time to see: November - December
This may not be for everyone, but Dan said that if I wanted something really different, a sight only a lucky few will ever see, then the straw-colored fruit bat migration in Zambia is just the ticket. Because I've always been fascinated by bats, this is a no-brainer for me.
With upwards of 8 million bats on hand, it's the largest gathering of mammals on the planet. Frankly, I think this should really be called the Great Migration.
The spectacle takes place in November and December in the Kasanka National Park, five hours from Lusaka, the nation's capital-I'm told it's a bit of a trek. The bats feed at night on the fruits found in the swamp forest, known locally as mushito. But for a short time around sunrise and sunset, you'll see them fill the sky as they fly back and forth from their roosts.
According to the park's website, during their daytime siesta the bats are so plentiful that large branches have collapsed under their weight.
I've gotta get a photo of that!
To read about more African wonders, visit the Insatiable Traveler.
Disclaimer: As with all things involving weather or animals, there are no guarantees that the sights described above will take place exactly on schedule. I recommend that you speak to your travel specialist or hotel when making your arrangements to find the best time to visit that works within your timetable.

A version of this article originally appeared on The Insatiable Traveler