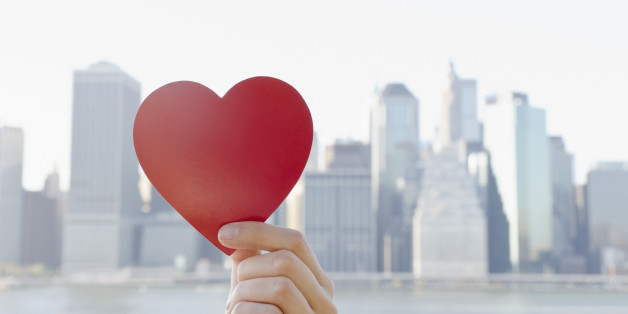 Five years ago, I was laid off from my job and spent the summer in the Hamptons. Sounds pretty awesome, right? Sadly, it was anything but.
I spent it with with my boyfriend of three years, who had a house out there. In fact, it was his idea.
"What if we sublet the apartment, and move to the beach for the summer," he suggested as we parked outside Henry's on 105th and Broadway. It was 11am on a Thursday, mid-May. He'd just picked me and my boxes up from work. Bloody Mary's seemed appropriate.
"Really...?" I asked, a bit surprised.
"Well, yeah -- we never get to spend much time out there with our schedules. And we'd save a lot of money on rent..."
I think I had the apartment subleted in a weekend, and packed in a week. A "free summer at the beach" was how I saw it - turning my lemons into lemonade. We were both so excited.
Almost immediately, things started to fall apart -- for reasons far too complicated for this piece. But by the end of July, I knew I was going to have to leave him when the summer ended. It was heartbreaking, for both of us. Love was never the issue, but my happiness and his peace of mind were at stake. Hardest thing I ever did.
What made it harder was the fact that the last month together was one of the happiest we shared. I know that might sound crazy, but we cherished the time we had left. Which made it that much more difficult for me to leave.
I'm reminded of it often these days, as I've made a similar decision to leave the city that's been home to me for 17 years, to explore other options. I'm excited to "date" other cities this summer and see what else is out there. And like my last relationship, I'm not leaving happily in disgust -- but instead leaving the door open to return. This last month "together," everywhere I go I'm reminded of all the amazing, awful, crazy, wonderful, and frustrating experiences I've had here. As good as I feel about my decision, it's been very bittersweet.
I honestly feel like I'm breaking up with New York.
Every day I'm here, every moment, feels so precious. It's the last time for everything. My last night out dancing, last amazing yoga class, last dinner with my girlfriends, or drive up the Taconic..
It truly reminds me of the adage to 'live like you're dying.' Always. Or in the case of relationships, to love like you're leaving.
It's so easy, when you live in a city as exciting as New York, to think "I can always...see the Statue of Liberty/go dancing in Bryant Park/take a yoga class at Jivamukti..."
But then all of a sudden, one day, you can't.
So in honor of this legendary town that has been my other half for most of my adult life, I've been collecting a list of all the things I will miss when I'm gone. Even I'm surprised how long it is. I thought I'd share 10 of my favorites. If you live here, don't wait to take advantage of them. You never know when you'll no longer have that option.
1. Outdoor dancing everywhere. Salsa in Bryant Park, Midsummer Night Swing at Lincoln Center, and hustle in Central Park. If you love to dance, there are so many amazing outdoor opportunities in this city during the summer. Although few people know it, it's illegal to dance in most New York City venues. Seriously. A sad trade-off from Mayor Giuliani cleaning up Times Square back in 1997, the "cabaret laws" keep thousands of gorgeous dancers locked inside empty studios most of the year. Whether you love to dance or watch, or both -- being around this kind of energy is intoxicating. Enjoy it while you can.
2. Ariel Kiley's yoga classes. This chick has it going ON. Not only is she an amazing yogi, who is a master of balancing self-compassion with a great workout -- but she is also beautiful, wise beyond her years, and has co-authored a brilliant book called Smitten on self-confidence and "the way of the brilliant flirt." Something every woman I know (myself included) can improve upon. I always leave her classes feeling stronger, taller, and at greater peace with where I am that day. I will miss them -- and her -- greatly!
3. Aqua Fit. Why, oh why did I wait so long to try this? If you are an Equinox member (or your gym has a pool), you might not even know these water workouts exist. And if you do, visions of old ladies in swim caps probably come to mind. Ok, yes -- you have to wear one. But it's seriously one of the most fun workouts I've done in ages. And it's HARD! Both men and women were in the class I took, and we all worked our wet tushes off for the full hour. Try it once and I bet you'll be back.
4. 10 minute chair massages. DO THIS. At $1 a minute, what's to question? It will change your life. I can't tell you how many times I felt a cold coming on, got a 10-15 minute massage and felt worlds better afterwards. Study after study show that massage is not a luxury. Our bodies need it! Especially New York City bodies. Massage stimulates the immune system, calms the nervous system, and puts things back where they're meant to be. Us New Yorkers carry everything we need for the day on our shoulders and need this like oxygen!
5. Writing at Le Pain Quotidian. They have free WiFi, organic everything, plus they're vegetarian and gluten-free friendly. And writer friendly. It's like they created it just for me! The one I frequent in Brooklyn Heights even has a power strip at the communal table for battery-drained patrons to plug in to. How inviting is that? It's like the neighborhood's home office. With better food (love the quinoa salad) and views.
6. Violet Zaki's Zen Combat. I describe this perfect workout as "choreographed kickboxing," and it's the best total body workout I've ever found. For one hour I forget everything that was weighing me down, and my ass hurts so good for days afterwards. Violet is pure genius. Soon she'll be the next Billy Blades DVD sensation and she'll be gone, and you'll want to roundhouse kick yourself that you didn't take advantage when you could!
7. Gay country western dancing at Big Apple Ranch. Oh my God, does this make me happy! Last time I went I think I smiled for three hours straight. No pun intended. I discovered this event about nine years ago while I was competing in country dancing. It hasn't changed much: great two-step, West coast swing, cha cha and LOTS of line dances. And yes, great LGBT men and women dancers. The next closest place to two-step is about an hour out in Jersey. So if you happen to love yourself some Carrie Underwood and Tim McGraw like I do, come out out of the country closet and join gay and straight country lovers at this weekly party.
8. Writing at any bar or cafe. Alone (but not alone) with my thoughts, my iPad mini, and a glass of wine or mango iced tea. There's just something about being surrounded by activity that makes it easier for me to focus. Watching the world go by, eavesdropping on conversations. And there are SO many awesome spots to do this in Manhattan. You'll learn a ton and maybe even meet someone. I often do.
9. Zumba with Ben Byrd. Not just Zumba. The BEST Zumba. Unlike most instructors, Ben is a trained Latin and ballroom dancer so his Zumba classes are a bit more dancey than Jane Fonda-like, which I prefer. Ever since discovering Ben seven years ago (he was at Alvin Ailey at the time), I haven't been able to take anyone else's classes. But you don't need any dance experience to follow his easy moves. You'll laugh, you'll sweat your ass off, and if you go around Halloween you'll learn the "Thriller" dance. How cool is that?
10. Brooklyn Bridge Park. I'm embarrassed to admit that I'd never seen this spectacular park and view until I moved to Brooklyn a couple years ago. It's stunning, and growing. Jane's carousel in DUMBO, the pop-up pool and new beach (yes, an actual beach) are must-sees. And this year they've added new parks on the previously empty piers: "five acres devoted to sports including pickup basketball games, roller-skating, bocce and kayaking." All with THE most amazing view of Manhattan. Don't let another summer go by without a visit.