This past Cinco de Mayo weekend was one filled with unique weddings! Keira Knightley married quietly in France, while Honey Boo Boo's Mama June wed her longtime beau, Sugar Bear, in a colorful ceremony in Georgia.
I have another special real wedding story (that is, perhaps, a bit more relatable) about an Orlando couple who chose a meaningful and memorable elopement this weekend, at the Humphrey Bogart Film Festival in Key Largo, FL. I am sharing this with the hope that it inspires couples to plan a wedding that is true to themselves, relevant to their interests and personalities, and even a little out of the box! Every day there are newly engaged couples out there who need reassurance that it's okay to plan a wedding that is non-traditional.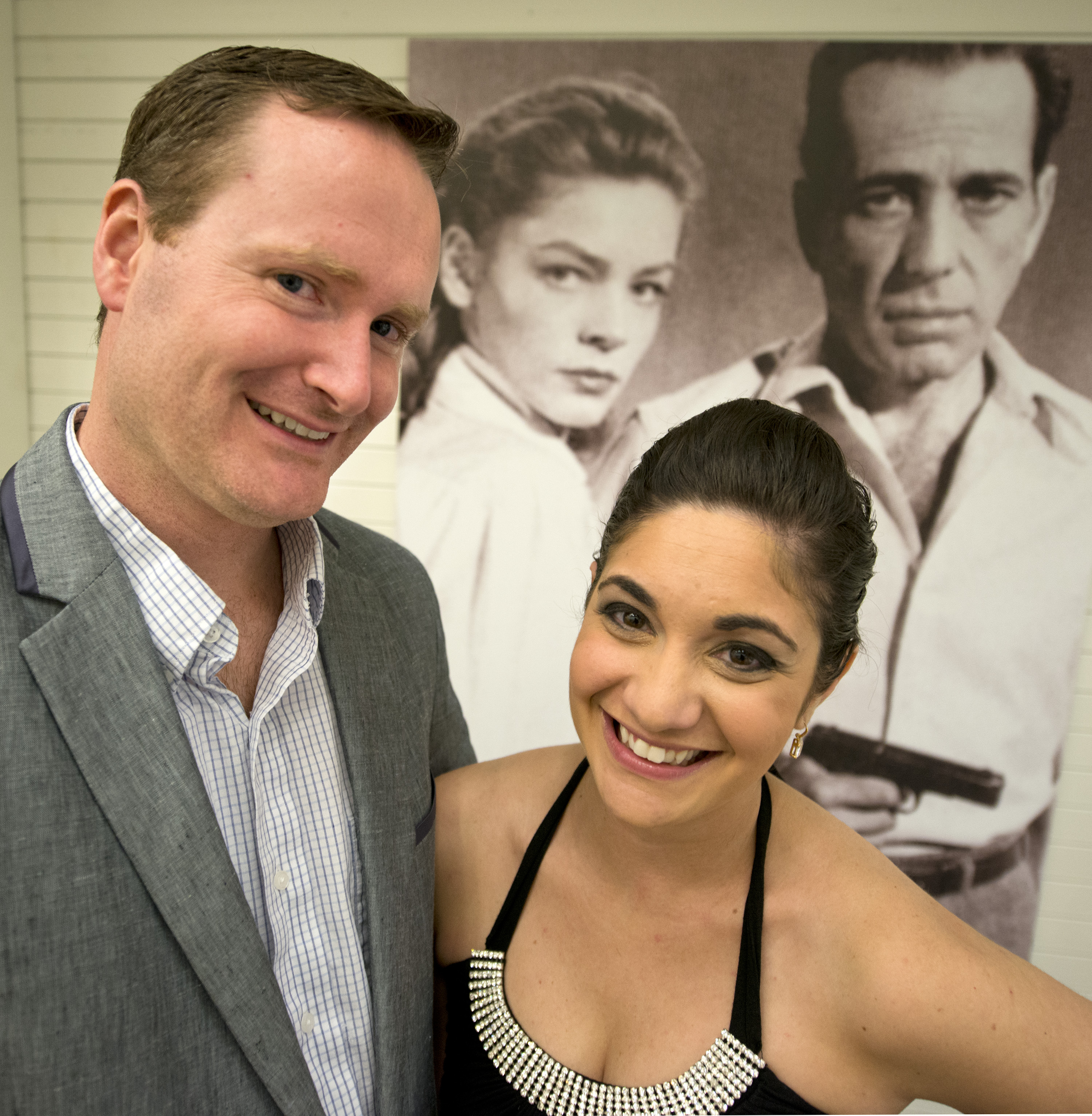 Dana and Reid eloped on Saturday at Harry Harris Park in Key Largo, FL. The Orlando couple, who have been together for three years, decided on a low-key elopement (not even their parents knew) to keep themselves out of the typical wedding day spotlight. They chose to get married at the film festival because Reid is a longtime Bogart buff, with the film collection and Maltese Falcon replica statue to prove it. The festival offered a romantic setting and Bogey-related activities, including screenings of classic Bogart films under the stars, cruises on the iconic, recently restored African Queen, and a movie memorabilia exhibit.
After their ceremony, Dana and Reid opted to attend the film festival's Bogart Ball in lieu of a traditional wedding reception. Inspired by the movie Casablanca, a casino themed cocktail reception was followed by a Moroccan dinner and dancing. This way, the bride and groom were able to enjoy a red carpet caliber event without the discomfort of being the center of attention!
For more information on the Humphrey Bogart Film Festival, please visit their website. For guidance in planning your destination wedding in the Florida Keys, please visit http://www.fla-keys.com.