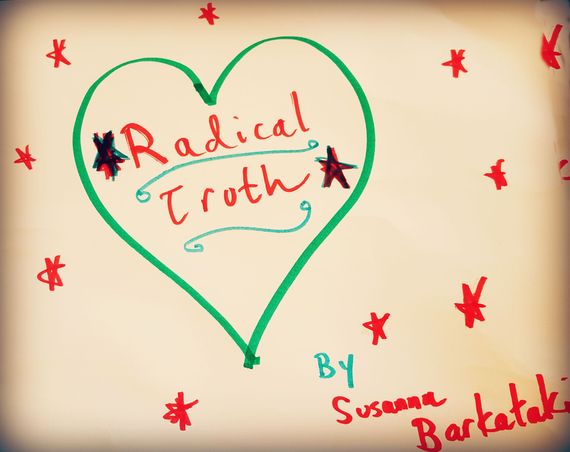 I'd like to ask you about truth.
When do you tell it? When do you hide it?
Does it heal you? Does opening to it hurt?
We are emerging from an eclipse of a full moon. This lunar cycle let's delve into what happens when our truth emerges from the dark. Plumb our shadows and our brightest light.
As women, as people of color, as revolutionary, open, loving, children of the earth, we are often living on someone else's turf. Asked to play by someone else's rules. Someone else's style.
We are taught to please. Taught to hide. Taught to bury the parts of ourselves that are considered unacceptable.
Have you looked in those dark hidey-holes lately?
Asked: What is my truth when I am not pleasing anyone but myself?
What is my truth when I am not playing anyone else's game?
This is the time. We are being called. Sometimes we don't want want to face the truth because it hurts.
Let's not wear the masks. Let's delve Into the shadows. Look honestly at the hurts. The mini-deaths. The murders of our soul. That we won't allow any longer.
Speak it. Honor it. Whether it's a shout or a whisper.
Tell your radical truth. See it, write it, release it.
In yoga, this is one of the Yamas, or foundations of our practice. The ethical ground of yoga invites the practice of satya, or truth-force.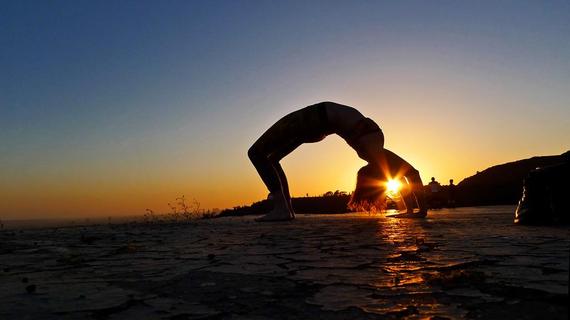 There's so much healing in voicing, in being heard, even if only by ourselves.

We can do this by getting real about the blocks to our truth.
My personal block to truth is often positivity. I turn to so quick to the bright side. I don't want to magnify the mess. I want to solve the problem. But my recent bathtub-truth-session insight is: Gotta tell it real. To say the shit, know it deeply, so it can change.
As a yogi, mother, teacher, entrepreneur, friend, lover and writer- I am constantly delving deep into the heart of my own authenticity.
This is radical truth-telling on our terms, the way we see it.
Check in. Tell our own. Be authentic, alive.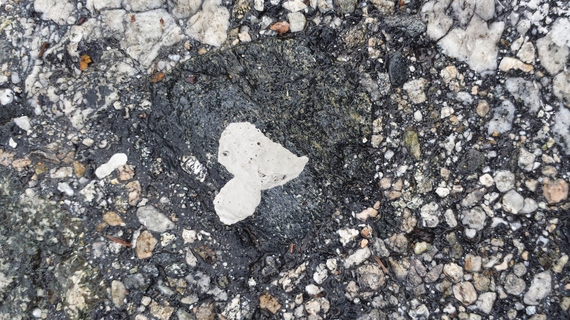 Some guiding questions:
What are the truths you bury when you hide yourself?
What is your truth about what sucks?
What are you deeply, radically, grateful for?
What do you find when you delve deep into the heart of yourself?
What do you need to express, to feel full, whole, united and one with yourself?
By telling the truth we are honoring our shadows and light. Letting it all come out.
Including everything, excluding nothing.

There are things we tell our families, our friends, ourselves, and things we don't even tell ourselves.
That's all OK. This is your truth.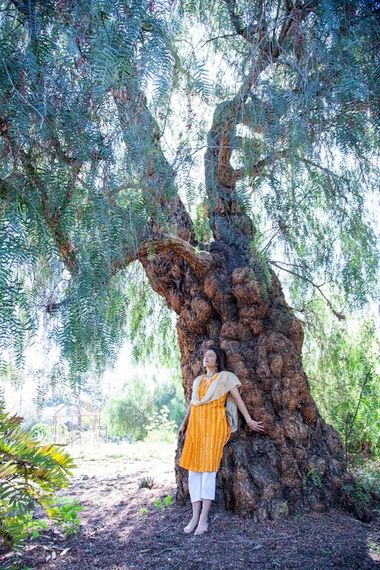 Get inspired by it all. Your own shadows and radiance. What happens when your light is no longer hiding behind an eclipse of your soul?
Radical truth telling. Share it all. 1 lunar cycle. Public or private. Just telling your deep, intimately you, true, powerful, personal, radical truth.
If you are going public: Post it, Tag #30daysradicaltruth, Share it, shout it out.
Private: Think it, journal it, whisper it, ritualize it, rock it out in a workout, walk it out in nature.
When inspired: Speak it. Live it. Love it.
Only you know the way your truth needs to be shared.

Join me for this full lunar cycle. 30 days of radical authenticity, truth-finding, telling. I'd love to hear, share and support your journey with truth.
I teach the dive deep, build community, balance your life kind of Yoga School and VIP Visionary Business Net-Workshops in LA, Orlando, Fl. and throughout the U.S.
Yoga School starts in LA Oct 5th. Learn more.
The next V-School event is Oct. 7th. Apply for your award for a visionary business or a visionary idea here!
Connect!
Email: susanna@healthyhotgoddess.com
Web: www.healthyhotgoddess.com
www.visionarybusiness.us