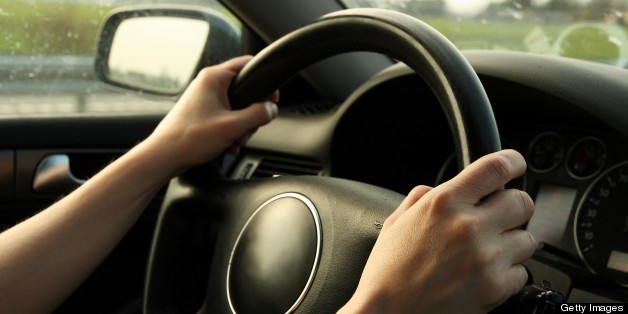 You know how you might see yourself in a photo and think, "Gee I look horrible" and put it away only to find it years later and think, "Wow! I looked pretty good back then?"
Thursday evening I was driving the two-hour route back home from a day of teaching in San Francisco when I decided to listen to the Metropolitan Opera Channel on Sirius. I am embarrassed to admit that I rarely listen to opera but for some reason, after CNN overload, I tuned in. For about thirty minutes I was treated to songs and arias from various recordings including the charming duet for Figaro and Count Almaviva from the end of Act I of The Barber of Seville. (This duet always preceded my big entrance as Rosina, so I know it by heart). Then the announcer, Margaret Juntwait, said we would be "hearing the February 1993 broadcast of Jacques Offenbach's Les Contes d'Hoffmann starring Placido Domingo, Carol Vaness and others including Susanne Mentzer conducted by James Levine." Holy cow.
A few years ago when my mother developed macular degeneration I had given her a subscription to Siruis satellite radio so she could listen to the opera that she loved so much. She often called me, so tickled to be hearing me again. That was a few years ago so I tend to forget that after twenty years at the Met I am on a lot of these broadcasts. They are usually from Saturday afternoon live performances before the advent of high definition movie broadcasts.
I hate to hear myself. Once I complete a recording I never listen. I guess I feel it is all set in stone so why listen, as I will just get frustrated and wish I could change some things? This time, though, I stayed tuned in for a while, driving slower and slower in order to at least hear the first part before arriving home. A little objectivity and distance is always good, evidently. I did not hear all the problems I thought I had and actually enjoyed what I heard. Moreover, I loved what everyone was doing.
Hoffmann is one of those operas that is three operas in one. The beginning starts with a romping Prologue that includes the male chorus of drinking pals. I could just see these wonderful guys with their energy, the impeccable orchestra and the other fabulous soloists. All the staging came flooding back to me. The tempi that James Levine chose -- very brisk and upbeat, that I had long forgotten, set the tone for the whole piece. How exciting it was. You could hear that the audience was with us, and a sense of anticipation from the very start.
I remembered that right before my first entrance one of the prop guys always had to lather me with bubbles to make me look like I had beer suds all over me. (I was fully clothed so do not even go there). He would be with me up stage center behind a giant scenic beer barrel with a plastic tub of water, an old-fashioned egg beater and Mr. Bubbles, carefully timing it so that the bubbles did not disappear before they were needed. (They apparently tested many brands of bubble bath and this one was the preferred type). We always had a good time with this. This thought of a big burly fellow mixing up bubbles cracks me up. Nothing could be lower tech, either.
Here I was onstage with Placido Domingo, as his constant character companion, praying I would not do anything to distract him from his high notes and feeling so damn lucky to be able to watch someone so great let out with amazing tones. Soprano Carol Vaness was singing the three leading ladies and she and I had a friendship from singing together nearly all year. That comfort is wonderful in a constantly changing profession. Anthony Laciura was singing the comic tenor roles that run through each Act of the piece. He always brought levity and amazing comic timing to any situation. He is now a character on HBO's series Boardwalk Empire. It could not happen to a nicer guy. I could go on. We were a family -- a feeling few people get to experience. From the stage crew to the dressers, music staff to stage management, working in such an intense situation bonded us.
This was twenty years ago I was about four years into my twenty-year Met career as I was entering the top echelon of the opera world. I was married with a 4-year-old son. The world was my oyster.
It is funny thinking back. Just as in photos, the audio makes that time come flooding back.
I started to think about how life was then and how it is not anymore. I had no idea I would go through a divorce that would occur only eight months later; I would bruise that pesky vocal cord with the misplaced blood vessel; go through a couple more relationships, or even that I would teach let alone enjoy a twelve-year career in academia.
When you are a singer of a certain level you are booked three and four years in advance. I knew then where I was going to be but not how it was going to be. I tried to plan for situations such as my son's first and last days of school each year and other special events related to him that I did not want to miss, and other family events such as special birthdays and anniversaries. Living life in the future was a bit bizarre but I would commit to as much as I could. Occasionally real life happened and I would have to reschedule or try to rearrange some things. On paper it always looked doable but once there it was often insanely too much or fatiguing. Just as when you have kids and focus on the calendar in terms of school years, that was often the case -- I lived in terms of opera seasons and the summer festivals. I also lived in fear of illness because being sick would mean cancelling and losing not only opportunities, but also the income.
Twenty years later, I am (knock on wood) still in one piece. I never imagined back then that I would go to Argentina or Japan or even Estonia. I thought I would be married forever and have more children and I could not yet see my now nearly 25-year-old son as an adult. I was enjoying every moment of his childhood. As I write on Mother's Day I can say that he is my greatest accomplishment.
There was always the unflagging enthusiasm of both of my parents. I remember calling them at intermission during every Met broadcast to see if they were listening. They ALWAYS were. There was not a thought in my head of what life would be like without them. Now they are both gone three years this week.
Just as when I was a student at Aspen Music Festival and School in 1976 performing the same role in The Tales of Hoffmann I never thought I would eventually sing at the Met, let alone be where I am today. Moreover, I never ever imagined writing about any of it. Go figure.
I am on the backside of that career pinnacle, planning only a year out now. That evening briefly and so vividly transported me to another time. I got out of the car with a huge grin on my face realizing it was better than I could have ever imagined.