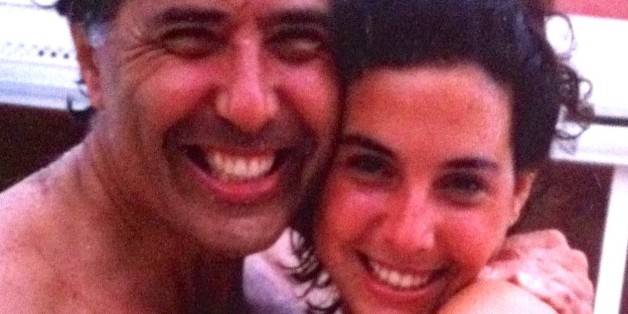 Dear Daddy,
I miss you when we head to a place I half expect you to be meeting us at, like Club Med this weekend. You took me there since I was 10 and then the last time, toward the end, it was your inspiration to get fixed up and get the hell out of that hospital, to give mom a birthday trip, to venture to the bar alone. I see you and miss you even though the place is all fixed up and the cushions are new. I still see you sitting, relaxing, watching, swimming, I remembered you everywhere this weekend.
I miss you when things break down. Like today, like any day, I veer to the phone to call you, and then I remember. I have to fix this myself. Sh*t! So, my dishwasher won't drain. Yes, I have already begun to dissemble it, cut my thumb along the way and screamed a few times and through it all I wish I had listened more to your instructions and your advice. Yes, I have already been online looking up the YouTube trouble-shooting videos other fixers have posted and the washer is running but beeping... just like me. Yes, I will give it time to run it's cycle. And then, I miss you watching me screw in the last screw in the dishwasher that just completed a full cycle without stopping. I even miss being able to share the joy of fixing with you.
I miss the missed moments. Having you next to me while Jaedon plays in his piano recital and the whole room stops breathing. I miss having your hand reach over and grab mine to say, "What a boy! What a gift! How lucky are we?"
I miss you on days like this Sunday, Father's day, another unfixable never. I will never see you pull up in your car or feel your amazing hug or hear the timber in your voice when you read your father's day card out loud.
I remember you told me you were happy when you found a letter your dad wrote many years after he was gone. You said it was a letter to the condo association about how they had to fix something. I remember you smirking about the fact that you were just like him. In the end, I suspect I am just like you and my boys, god willing, will be just like me.
As I sit at this desk, which was once in your mom's house, which I fixed up with new handles, and write a letter about you and what a fixer you were, I wonder how many times you sat here too... paying bills and fixing things as we Kreitmans do.
Happy Father's day,
Your number two daughter,
Sue Sue