Miami isn't just a pretty face or a sexy ass anymore. Miami is a full-blown MILF: a mom I would like to fu*k, my lesbian fantasy.
The fact that I was born here and live here may be why I am in such awe. I saw the whole process. I watched her grow up and being able to witness her awakening is intoxicating to me. Sometimes I don't leave my house because I can't handle her. She's too much!
In all honestly, I see myself in her: "Who is that high-heeled, tight, fit bombshell walking through Wynwood carrying an iPad and laughing way too loud? Who does she think she is, owning her body, owning her business, not caring what anyone else thinks? Who is that MILF?"
Oh, That's us!
Miami knows she is more than the sum of her parts but she can deconstruct herself if needs be, compartmentalize her attributes to allow you to define her easier in your travel blog. For example: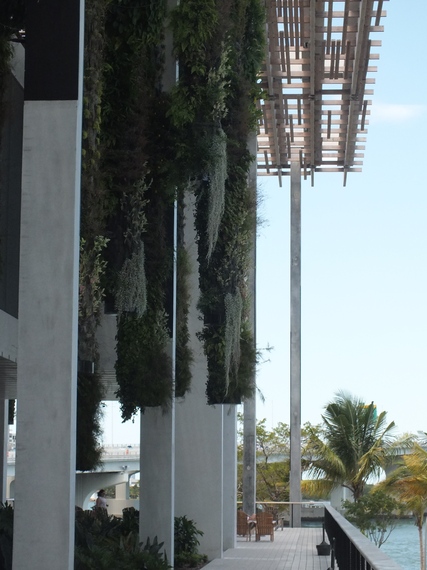 Look at her new museums, basking in the sun as they harness energy from the artistic gods. Like pyramids, they seem to marvel its visitors. Bushy rain forests fall to her side and eastward facing views hold her thoughts. When PAMM first opened its doors, Miami widened her eyes, she threw back her shoulders and instantly realized, I am a woman!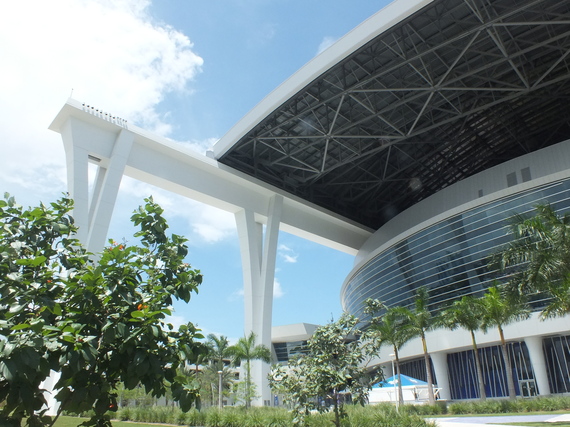 Her shiny stadium is her mid-life convertible Porsche, totally deserved after all these years of mini-vans. She can press a button and roll down the top when the weather permits and let her hair blow in the wind. Johnson hits the ball and her boy toys round her bases, pure entertainment. And in her stands, memory-making moments constantly outweigh the scoreboard. Oh, if you are going to accept an invitation on this ride, best not to question who she screwed to get it. This MILF has no time to be judged by over-pious pointers.
And then there is her new tunnel, her awakening. She spent two years boring through her underbelly to find out she is limitless. Miamians are mesmerized under her spell, being pulled toward her center, faster and faster they spin. Traffic flows, she flows, her Chakras open and at 4:00 her deluge arrives! Hold on, Miami's coming!

And I try to find refuge on Purdy Avenue, one of Miami's secret erogenous zones, sipping my Panther coffee, my tongue covered in sultry, but my eyes fill with too much of my own type, a MILF swarming incurs. Whether they mediated here from Green Monkey Yoga, rode over from Fly Wheel or trained through Barry's Boot Camp, there is no escaping them. Miami is knee deep in MILFness!